Survive and Thrive when faced with major incidents!

Thursday, 27 April 2017 from 10:30 AM to 2:00 PM (EDT)
Event Details
Survive and Thrive when faced with major incidents!
Kepner-Tregoe® Troubleshooting Methodology Overview
Most organizations claim to 'have a defined process' for solving problems and making decisions. When actual situations arise, the team members still resort to "what comes to their mind."
Kepner-Tregoe (KT) introduces a systematic approach to troubleshoot and resolve customer issues faster and more efficiently for improved customer satisfaction. KT provides a common troubleshooting language that ensures consistency in customer support in a Service Management environment. It introduces structured, critical thinking techniques to analyse problems, make decisions and proactively avoid problems.
Throughout this session, we will discuss KT Troubleshooting methodologies; Situation Appraisal, Problem Analysis, Decision Analysis and Potential Problem Analysis, competency development path and certification requirements.
We will close the session with a case study: Why did the chicken cross the road?
When major incidents occur, the incident manager and team have to handle multiple sources of information and keep a disparate group of stakeholders informed, while making progress to restore the service. This session showcases a dashboard delegates can take away and use to keep control of the toughest incidents.
 Be warned- there won't be any time to sleep- the whole 45 minutes is interactive- you'll be in a major incident simulation!
10:00am - 10:30am Registration
10:30am - 10:40am HDI Trillium Updates
10:40am - 11:30am Kepner-Tregoe Troubleshooint Methodology Overview
11:30am - 12:30pm Lunch/Networking ( Lunch provided by HDI Trillium)
12:30pm - 1:45pm Interactive Case Study Why did the chicken cross the road?
1:45pm - 2:00pm Wrap-up
About our Presenter
Christine Aykac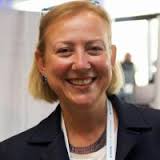 Solution Leader, Wareness Training & Consulting
Christine has over 20 years of experience managing projects and providing assistance on effective utilization of technologies and knowledge assets. Christine's experience enables her to utilize the best suitable methodology for each project and to ensure the success of the teams involved. Further, Christine provides ideal solutions to complex business and technical challenges for management on critical issues relating to the implementation of new solutions.
Christine works as a freelance facilitator and instructor. She is very involved developing certification training material, customized awareness programs and workshops on Project Management, Risk Management, and Problem Solving & Decision Analysis. 
In partnership with 

About Wareness
Wareness Training & Consulting is a service-oriented firm solely focused on the customized training and certifications. With our partners, we deliver enterprise level learning solutions for most of the major subjects! Our services and solutions help customers to improve their employees' skills and increase their organizational maturity level.
We are committed to helping our customers reduce their total cost of ownership in technology through e-learning options. In addition, awareness programs and workshops can be delivered on-line, on-site, and on-demand! 
About Kepner-Tregoe:
Founded in 1958 in Princeton, New Jersey, Kepner-Tregoe is the international leader in developing critical thinking skills, improving business performance through proprietary organizational transformation and troubleshooting methodologies. KT's proven methodology has been used to maximize service performance at global organizations, such as NASA, IBM, Sun Microsystems, RIM and Siemens.
When & Where

Toronto Police Headquarters
40 College Street
Toronto, Ontario M5G 2J3
Canada

Thursday, 27 April 2017 from 10:30 AM to 2:00 PM (EDT)
Add to my calendar
Organizer
Since 1990, the HDI Trillium Chapter (formerly known as HDI-Toronto Chapter) has provided its members with targeted information about the technologies, tools, training and latest trends of the help desk and the service support industry.

We encourage sharing of information and provide numerous opportunities for members to network with their peers. The HDI Trillium Chapter is associated with ThinkHDI, a global organization that has more than 50 local chapters across North America. Once you become a member of ThinkHDI Global, you are a member of your local chapter.
Joining the HDI Trillium Chapter is your opportunity to:
Learn best practices for IT service and support
Stay up-to-date on industry standards and trends
Share ideas and experiences
Network with industry professionals
Contribute your knowledge and make a difference
Connecting service and support professionals throughout Southern Ontario