Location
1810 9th Ave N
1810 9th Avenue North
Regina, SK S4R 7T9
Canada
Refund policy
Contact the organizer to request a refund.
Eventbrite's fee is nonrefundable.
Sales Have Ended
Registrations are closed
Sales have ended for this event. Stay tuned for up coming events in your local community. Contact support@therapyformoms.ca if you would like to host an event.
Step out of surviving; Step into thriving - An inspirational and educational talk about thriving as a parent in today's ever changing world
About this event
The Current Challenge For Today's Parents...
There is nothing normal or comforting about being a mother during these rapidly changing times - whether you have a newborn or young children. The past two years have been full of uncertainty, insecurities, and fears for most of the population. Parents however, have been met with an extra burden requiring them to adjust to 'a new normal' that resulted in all kinds of stressful adjustments presented during the prenatal, birth, and postpartum period such as:
Attending prenatal appointments alone without loved one(s) present
Attending ultrasounds or extra medical visits without the comfort of loved one(s)
Increased fear associated with the uncertainty about the virus and the impact on the wellbeing of their growing baby
Having to choose only one support person to attend birth in hospital settings
Mandates preventing outside care from family or friends in the postpartum
Mandates require labouring mother to wear a mask during this extraneous event
Normal celebrations being postponed or missed altogether
Anticipated events such as mom-and-baby groups being cancelled and missing out on a year or two of social developmental activities
These are only a few of the major changes that occurred as a result of the pandemic.
Indeed, some families found great comfort in the additional mandates, while others struggled greatly with the imposed rules. The instability of these times have added another layer of stress, to an already stressful time in a parent's life.
On top of the pandemic trauma, today's families can also be impacted by the following:
Financial insecurity due to job loss or transition
Traumatic birth experience
Unexpected birth outcomes
Loss of any kind
Loneliness as a stay-at-home parent
Identity changes
Just to name a few…
Becoming a parent is full of expected stressors and anticipated joys.
However, when there is a pile-on of stressors with little reprieve, the mother's system can easily tip into a toxic-stress-load. This trapped state of survival stress, when left unaddressed, results in the dysfunction of the nervous system (body), the emotional system (heart), the mental system (the mind), and the relational system (social).
Typically, we see clients at this stage - when their systems are out of alignment. The symptoms show up as familiar patterns of depression or anxiety. These symptoms are indeed distressing and the mothers we work with want a reprieve from their suffering.
Stepping Out of Surviving; Stepping Into Thriving
What if you could learn how to respond, instead of react, to your unique system - how would that change things for you?
What if you learned about a map, beautifully designed, that can help you shift out of survival stress - would you feel less trapped in your current state?
What if the key to thriving, in today's ever changing world, is less about changing the outer circumstances, and more about learning how to flow your fears?
This is not another positive thinking talk. The anguish of traumatic and toxic survival stress load is real and debilitating. I know, because I have lived it. My passion to help parents step into their best version of themselves comes from lived experience in which I learned how, through lots of trial and error, how to shift out of survival stress (even in the midst of the storm).
The purpose of this talk is to introduce you to a unique approach to mental health that combines lived experience with professional study. Taking information from the fields of neuroscience, mindfulness, biology, psychology, and consciousness, and weaving it all together in an easy to follow format.
Presentation Take-Aways
Learn about your four centres of knowing
Insight into how the nervous system supports mental health
Key foundational skills that you can learn on your own
Clarity about why you are feeling what you are feeling
Recognize your area of strength and room for growth
How to get the most out of therapy
......................
Come listen to Jennifer speak, and meet other parents and mothers in your local community. Together, let's be inspired by the wisdom of the body and heart. We thrive together.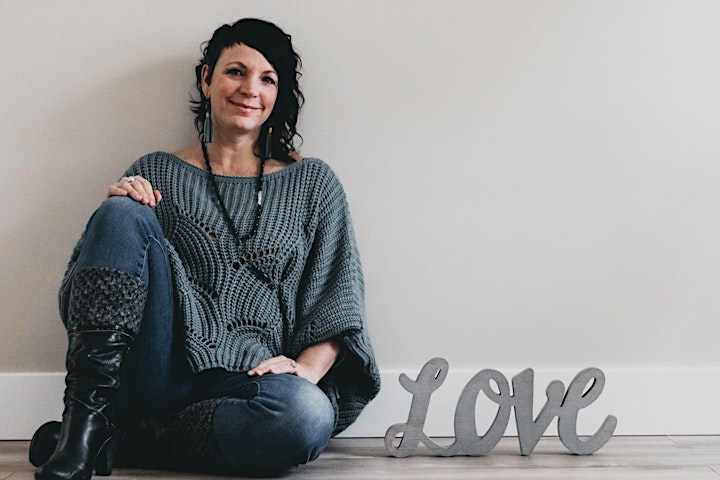 Meet The Speaker - Jennifer Summerfeldt, MACP, CCC
first and foremost, Jennifer is a proud mother of two adult sons and a teen daughter. She holds an MA in counselling psychology and is a Certified Canadian Counsellor with over 20 years of experience within the field of maternal health, childbirth, and psychology studies. As the founder and CEO of ASK Therapy, she serves as a supervisor, therapist, and facilitator. Located in Canada, she uses her expertise and voice to help advance the dialogue on trauma-informed care, maternal mental health, and healing in general. Jennifer is the author of Healing After Birth and Midwifery for The Soul and has been published in numerous parenting and birthing magazines and blogs. You can visit Jennifer's media page to listen to some of her guest appearance on podcasts > click here.
What others have said about attending events or working 1:1 with Jennifer:
"Jennifer is a trained, experienced, highly skilled, compassionate woman with a tremendous capacity to heal, and I would love to have her in my corner while I dig deep to exorcise the last of the demons in my psyche, so that I may finally open up and move forward into a life of true freedom. "
"Working with Jennifer is giving you not only a deep knowledge about yourself and human being, but also gives you a unique tool to dive deep and heal yourself. I'm so appreciated for this experience"
"I'm always amazed at the depth of Jennifer's material and the way she delivers it with so much grace and ease"