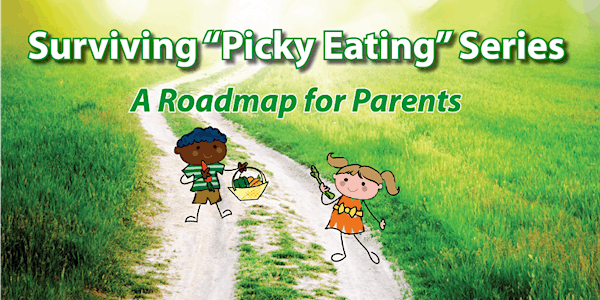 Surviving "Picky Eating" - A Roadmap for Parents
When and where
Location
Peterborough Peterborough, ON Canada
Description
Families in the Peterborough area are encouraged "Choose to Boost Veggies and Fruit" from April to December of 2017 as part of the Healthy Kids Community Challenge.
Parents often struggle with supporting their children and their whole family to eat more vegetables and fruit, and "picky eating" is a common challenge contributing to this. To support parents, specialists from the Nutrition and Feeding Clinic at PRHC will be offering 5 workshops throughout the community this November to provide tips and resources on "surviving" this common challenge. Each workshop will focus on addressing the challenge with children in a certain age category (6 months-2 years, 3-5 years, 6-12 years).
Parents can register through Eventbrite or call Deanna at 705-743-1000 ext. 354
Parents with children aged 6mo-2 years:
November 18th (Saturday) 12:45-2:15pm - Peterborough Family Resource Centre (Antrim St. hub) (participants may be able to bring children - please indicate in registration if needed)
Sold out - Please call # above to join the waiting list.
Parents with children aged 3-5 years:
November 9th (Thursday) 5:45-7:15pm - Peterborough Sport and Wellness Centre (multipurpose room B) (child minding site available on location and cost will be covered by the Healthy Kids Community Challenge - please indicate in registration if needed)
November 16th (Thursday) 7-8:30pm - Asphodel-Norwood Community Centre Millennium Room
Parents with children aged 6-12 years:
November 6th (Monday) 6:30-8pm - Superstore Peterborough (PC Cooking School)
November 23rd (Thursday) 7:15-8:45pm - Bridgenorth Library Hall
Note: Space in each workshop is limited. Because of this, we can only guarantee registration of one parent per family in this series. In other words, two parents may register for one workshop, or one parent may register for more than one workshop, but if the workshop fills and a waitlist is formed, these individuals will be contacted and notified that their extra spot will be taken by a waitlisted individual.
Note: "Parents" refers to parents, guardians, or caregivers