Event Information
Refund policy
Contact the organizer to request a refund.
Eventbrite's fee is nonrefundable.
We are living in extraordinary times. Where ever you're at, this is a place to share your ideas and have meaningful conversations.
About this event
In a world of unpredictable change, how do we innovate through, together?
We have all been challenged in our own unique ways over 2020. We have met some deep darkness and don't much like the taste. We have also seen heart stopping beauty, triumph and humanity emerge as a result of these struggles. Amazing stories of unity and compassion have emerged from the dark days.
We are all united in the challenges of the COVID pandemic. How do we move forward and create a world that we are all proud of? A future that looks bright, exciting, adventurous, innovative, peaceful, caring, inclusive, protective, loving, and compassionate.
We are opening the space to have interesting and forward-thinking conversations about what we wish to create in 2021 and beyond. Ideas for thriving social structure, the life of our dreams, current struggles we are facing, or simply come and hang out in a positive atmosphere.
Who should attend?
Individuals and groups, parents and children, thinkers and leaders, artists and creatives, changemakers and innovators who want to meet likeminded people and explore about how we can innovate through, together.
Come as you are. Login from where you feel most inspired. Kids are welcome!
Where: Open Space @ cSPACE
This event is hosted by Open Space @ cSPACE with Eily Aurora (Alum of the ABSI Community Catalyst Program). It is an energizing online event live from cSPACE King Edward Arts Hub in Calgary that replicates the freedom of movement of in-person events in a creative, inspiring environment.
Cost: $20, or by donation.
Your Hosts
The event is hosted by Eily Aurora and Harold Shinsato with the support of the Open Space @ cSPACE team.
Eily offers a heart-centred approach as a harpist, harp faery clown, and social change facilitator. She has been on cSPACE Special Event Team since 2018.
Harold, from Montana USA, supports culture change through "social technologies" that include Open Space Technology (OST), unconferences, co-active coaching, and Agile approaches.
Secure your spot!
The event ticket price is $20. We also have a pay what you want option.
After purchasing your ticket, you will receive an email with personalized login information from QiqoChat. You can click that link to automatically sign in without having to enter a password.
If you do not receive the email or misplace it, you can login as a guest using the link in the email confirmation of your Eventbrite ticket.
Frequently Asked Questions
1. How should I prepare for this event?
Here are a few recommendations. 1) Log-in from where-ever you feel most comfortable and creative in your space. 2) Show up early for a 10 minute tech tour to orient yourself to the technology between 12:00 - 1:00 pm. 3) Take care of yourself with these self-care tips:
- Set up your computer in a place where you have the option to stand or move around
- Prepare some snacks and have water near you
- Have artistic supplies you love handy
2. What is Open Space Technology?
Open Space is a highly participatory process that has been used 100,000+ times in organizations and communities in 142 countries since the 1980s. Our event is a virtual Open Space event through the QiQo Chat platform. Be prepared to be surprised!
3. What is cSPACE?
cSPACE King Edward is a vibrant four story sandstone arts hub and innovation venue in the heart of Calgary. During the event, check out Live Feeds from cSPACE artist studios as they share the magic of their creative place.
4. What about the technology?
We will help you! Our tech host is available an hour before the event starts.
We highly recommend you use a laptop or desktop computer. You can still access the event with a tablet or smart phone if that's all you have. If you need any help prior to the event, email Eily at eily@eilyaurora.com
5. Do I need to come right at the start time?
Yes. The event opens with some important information. If you can only come for a part of it, no problem! Please arrive online at least 10 minutes early to orient yourself to the technology.
6. Can I bring my kids?
Yes! We encourage you to bring your kids and help them participate appropriately.
7. I can't attend this time. Are there more in the future?
Yes! We will be hosting Open Space @ cSPACE events online monthly.
8. Where can I share my story?
Great question! We would love to hear from you and make the event better and more accessible each time. Contact Eily at eily@eilyaurora.com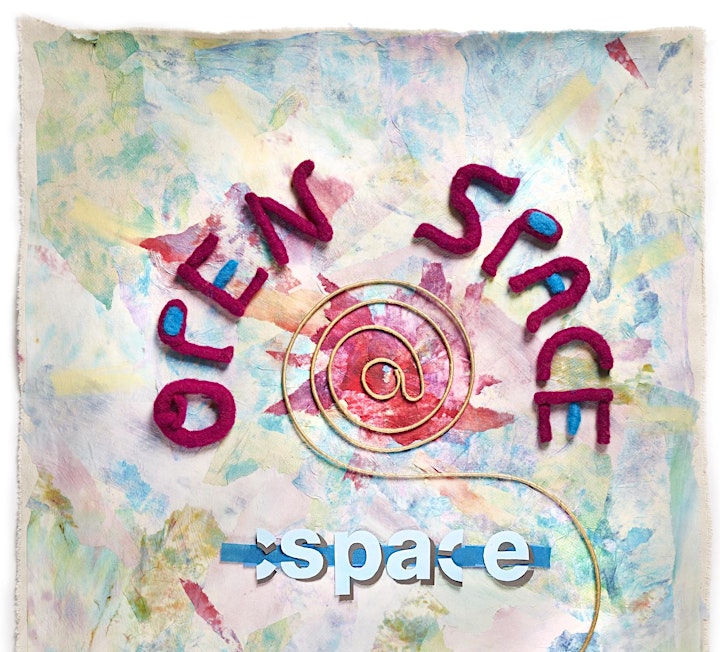 Date and time
Location
Refund policy
Contact the organizer to request a refund.
Eventbrite's fee is nonrefundable.
Organizer of Surviving the pandemic? How do we innovate through, together?
Eily is a singer/songwriter, harpist and facilitator in Calgary, Canada. Performing across stages in North America for over a decade, her second CD, A Journey of the Heart, was released in 2018. With a passion to support mental health, she founded the Home Shall Be Here project in 2019, which toured concerts and music workshops to 14 communities across western Canada. Eily is currently designing creative and participatory methods for mental wellness as a member of Alberta Social Innovation Connect's Community Catalyst Program.
www.eilyaurora.com