Description
Sustainable tourism is everyone's business. Come be part of the conversation that tells our story of people and place. The Town of Riverview is hosting the third annual Sustaina-Palooza, April 19-22, 2017. Share and exchange knowledge on sustainable actions and emerging ideas in our town, region and province. By working together, we can grow tourism in our region for everyone's benefit.
Wednesday, April 19 6:30 p.m. - 10 p.m.
Art Exhibit: Telling Our Story of People & Place (FREE)
Fundy Chocolate River Station
This art exhibit will feature over 30 works that reflect how we value our natural environments, cultural heritage, art/architecture and historic monuments as well as images and expressions that encourage cultural exchange between local community and visitors. Join our local artists and guest speaker Joe John Sanipass, a Mi'kmaq Artist and storyteller, for an evening of Telling Our Story of People and Place.

Thursday, April 20 8:30 a.m. - 4 p.m.
Seeing Green: The Economic Benefits of Sustainable Tourism
Fundy Chocolate River Station, The Cocoa
Join industry and community leaders as we learn about maximizing the economic benefit of sustainable tourism and the visitor economy in the Upper Bay of Fundy Region. Trevor Benson, Director of Food Tourism Development and Innovation from the Culinary Tourism Alliance will share his expertise from around the world on building great visitor experiences that benefit host communities through community collaboration, partnerships and innovative thinking.Followed by a panel discussion on the economic benefits of sustainable tourism. Panelists include:
Mike Campbell

(

Red Rock Adventures

)

Samuel Daigle

(

Bathurst

d

octor turned Adventure Tourism Entrepreneur

)

Jonathan Foster

(

Gros Morne Institute for Sustainable Tourism

)

Mike Randall (Portfolio Marketing)

Anna-Marie Weir

(

Roads to Sea Guided Tours

)

Noel Hamann

(

Hopewell Rocks

)

Barb Gebuhr

(

Chipoudy Communities Revitalization Committee

)
Explore how we can showcase our unique individual communities and offer high-value experiences throughout our region. Hosted by the UNESCO designated Fundy Biosphere Reserve and the Albert County Tourism Association.

Thursday, April 20 7p.m. - 10:30 p.m.
Tales, Trails & Tunes at Five Bridges Bar & Grill (FREE)
Isaac and Blewett along with a whole cast of talented characters will provide an evening of music and storytelling! Come celebrate our natural environment, cultural heritage and the pioneers of the past, present and future that make our region resilient! Palozza Pass holders will receive a ticket for a complimentary beverage.

Friday, April 21 8:30 a.m. - 4 p.m.
Young Leaders - Innovators - Seekers of Change
Moncton Golf & Country Club
This day is devoted to supporting young leaders with ground-breaking ideas to actualize their visions and be change agents in our communities. Connect with tourism professionals and entrepreneurs to hear how they are making a sustainable living doing what they love and doing good for our communities! The day will feature inspiring projects taking place in our communities by graduates of The Cooperators IMPACT Youth program as well as Riverview High students sharing their ideas for a better Riverview.
Friday, April 21 Doors open at 7 p.m.
James Mullinger: Anything Is Possible
Moncton Golf and Country Club
James was one of the top stand ups in the UK as well as the Comedy Editor for GQ Magazine when he decided to make the permanent move to Atlantic Canada. Within two years he went from playing to ten people in a dive bar to selling out the Imperial Theatre twice and then attracting over 4,500 people to Saint John's Harbour Station (beating Jerry Seinfeld's attendance record in the process). James believes that thanks to his big life changing move that so many people said would end his career, that with the right attitude 'Anything is Possible in New Brunswick' and he will tell you why this applies to you too.
Saturday, April 22 8 a.m - 3:30 p.m.
Celebrating Envision Riverview! (FREE)
Riverview Town Hall
A day of community awesomeness! Set the tone right with morning yoga at Town Hall then roll up your sleeves and help out at the annual Community Clean Up! After a BBQ provided by the Riverview Lion's Club hear what inspires Maika Branch to write her stories and what she has learned about changing how people value our environment. Wrap up the afternoon with the Envision Riverview Micro-Grant pitches for small-scale grants to support actions that contribute to the overall sustainability of the town. Projects are community-driven and create meaningful impact and community awareness for the goals outlined in the Envision Riverview plan; ideas to design our community for a more sustainable future! You'll even get to vote for your favourite in the Riverview Business People's Choice Category!
To ensure that anyone who wants to participate can, there are a number of volunteer opportunities available to get involved and take in some of these events for free. Call us directly to inquire: 387-2141.
Palooza Champions:




Eco-Event Partners: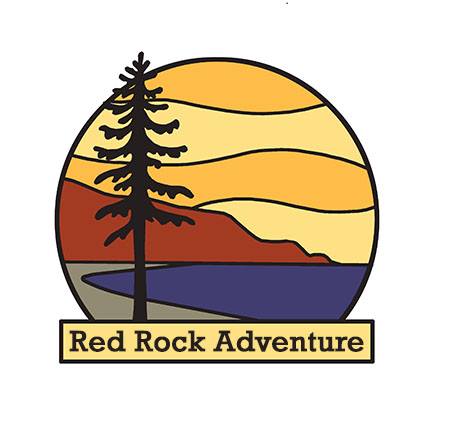 Palooza Partners:




Palooza Placemakers: