Calling all beaders! Explore sustainability through with Raechel Wastesicoot on July 12 from 5-8 PM at the Sarah Denny Cultural Centre.
About this event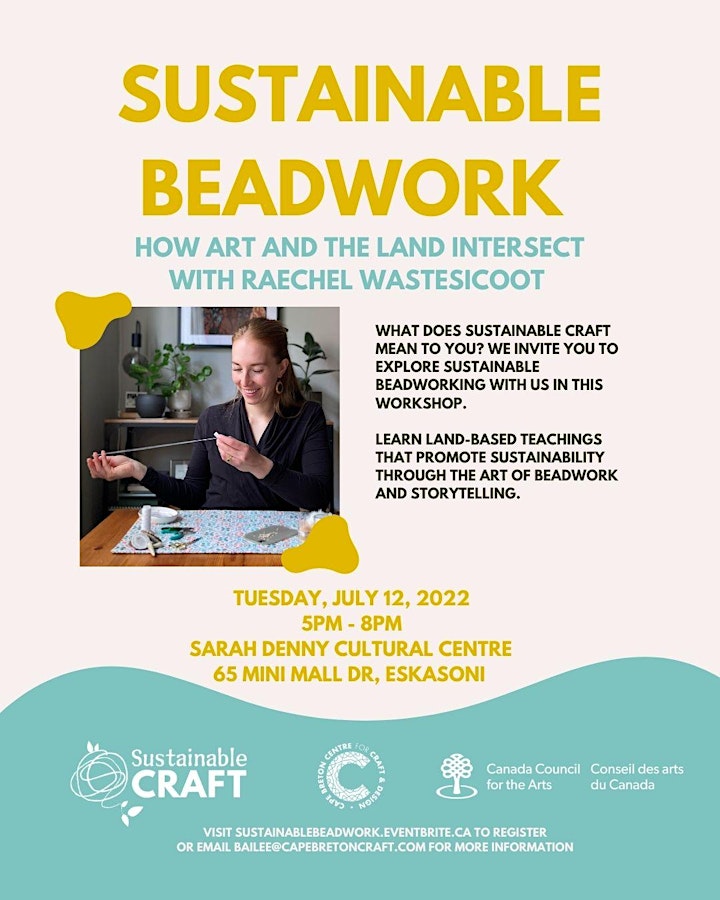 Calling all beaders in Unama'ki Cape Breton & beyond.
Join Cape Breton Centre for Craft & Design and Raechel Wastesicoot of wolfwmnbeads on Tuesday, July 12th from 5-8PM at the Sarah Denny Cultural Centre (65 Mini Mall Dr, Eskasoni) for a workshop on Susainable Beadwork.
This workshop intents to share land-based teachings that promote sustainability through the art of beading.
Do you have an interest in implementing sustainable practices into your work?
Learn the possibilities for integrating methods of sustainable practices into your own art. Not only will the workshop focus on environmental sustainability, but will touch on cultural and economic sustainability and will conclude with a beading session.
Participants will also learn from one another through story sharing. Light refreshments will be provided, keeping sustainability in mind, please feel free to bring your own mug.
We invite you to bring something to work on, or a material you would like to integrate into your own work, this could be anything - from a found object to something second-hand or locally sourced. There will be beading materials on site.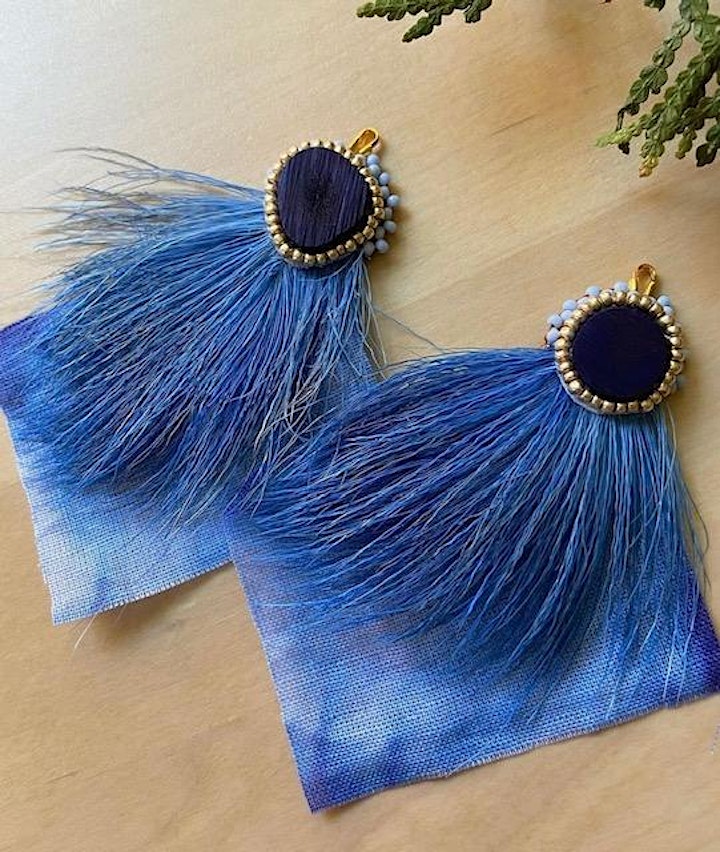 About the facilitator:
Raechel Wastesicoot is a mixed Kanien'kehá:ka beadworker currently residing in Tkaronto, Ontario. Her mother's family is from the Tyendinaga Mohawk Territory in Ontario, and her father's family immigrated to Tkaronto from Northern Italy in the early 1960s. Her spirit name is Mein-gun Kwe, meaning wolf woman, which was bestowed to her by an Ojibway Elder. Her beadwork follows a teaching passed down to her: from the land, for the land and by the land. Her work comprises contemporary pieces featuring upcycled, vintage and harvested materials. With the land at the centre of her approach to beadwork, the pieces Raechel creates aims to have minimal impact on the environment. Natural materials that are gifts from the land, such as antler, caribou fur (a shared practice passed down to her from a Cree Elder), leather and porcupine quills, are instrumental in how her work comes together. She started wolfwmnbeads in October 2020 as a way to connect with Indigneous kin within the beadwork community. She is also passionate about helping Indigenous youth connect to their culture through land-based teachings, nature conservation, beadwork, and food.