Description
Sustainable Hamilton Burlington is proud to announce the Sustainable Business Expo: the Bay Area's first-ever tradeshow focused on sustainable business.
Combining a sold out tradeshow floor and over 3 hours of education sessions, this mid-day event will bring together businesses and organizations seeking to achieve their sustainability goals and product and service providers that can help. This event will provide the connections, solutions and inspiration that businesses need to take their potential beyond 'business as usual.'
Join local business leaders and sustainability champions from Hamilton and Burlington.
Discover the latest trends and opportunities from breakout sessions on topics including blockchain and building technologies.
Learn about SHB, the Bay Area's go-to resource for all things sustainable business and hear the experiences of our Sustainable Business Initiative members.

WHEN: 10 am to 3 pm November 29th, 2018
WHERE: McMaster Innovation Park, 175 Longwood Rd S, Hamilton
WHAT: Tradeshow, plus breakout education sessions
WHO IS EXHIBITING:
Energy Management:

GS Lighting Group
Renteknik Group Inc.
Rodan Energy Solutions Inc.
Burlington Hydro
Waste and Recycling Services

Smart Recycle Consulting
Refficient (Sponsor)
Sustainable Products

Biodiversity

Conservation Halton
Humble Bee
Renewable Energy Tech

Combined Power Generation Company, Inc
Environmental Consulting

Ramboll (Sponsor)
Enviro-Stewards Inc
Community Organizations

Centre for Climate Change Management at Mohawk College
Hamilton Public Library
Office Solutions

The AOS Group
Star Company
LoAllay, Inc.
WHO SHOULD ATTEND:

Organizations who want to learn more about sustainable business practices and technologies
Organizations who want to make business connections and share their experiences
Members of the general public who want to learn more about the cutting-edge of sustainable business
AGENDA:

9:00 am: Exhibitor Set-Up
10:00 am: Doors Open and Trade Show Floor Open
11:30 am: Education Session - Stories from Local 'B-Certified' Corporations: What it Means to Measure What Matters
1:00 pm Education Session - Applications of Blockchain Technology in Corporate Sustainability Disclosures
2:00 pm Education Session - Sustainable Building Technologies at MIP (Facilities Tour)*
*please note there are some special requirements for this session, please see the text in your order confirmation screen or the bottom of your confirmation email for more details if you wish to participate.
Are you interested in Exhibiting? Check out Exhibitor Registration Page.
Additional opportunities for recognition are available: take a look at our Sponsorship Prospectus.
Please note paid parking is available on site.
Thank You to our Event Sponsors:
Supporting Event Sponsors


Thank You to our Organizational Sponsors:
Keystone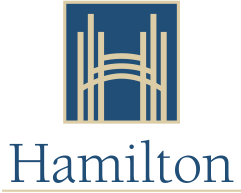 Hamilton Water
Corporate

Education Sponsors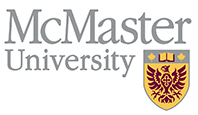 Presenting Sponsors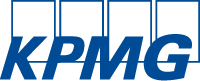 Supporting Sponsors



Granting Organizations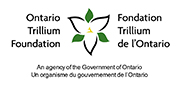 This event will use clean power courtesy of