Sustainable Development Goals Youth Training- University of Alberta & MacEwan University

Saturday, 14 October 2017 from 9:00 AM to 5:00 PM (MDT)
Who's Going

Loading your connections...
3 of your friends are going.
Share it to get more people on board!
Share

Sara Haughty
San Francisco, California

Luke Picard
London, United Kingdom

Rick Vespucio
Florence, Italy
Event Details
UNITED NATIONS'
SUSTAINABLE DEVELOPMENT GOALS TRAINING
UNITED NATIONS COMES TO
THE UNIVERSITY OF ALBERTA & MACEWAN UNIVERSITY
In celebration of #Canada150, the SDGs Youth Training Canada mobilizes 10,000 Canadian youth to advocate and implement the SDGs through 100 local actions and 50 trainings in colleges and universities across Canada in 2017.
Interact with UN officials, policymakers, and civil society activists who identified, created, and are implementing the Sustainable Development Goals around the world.
You will receive a certificate for the training from the Foundation for Environmental Stewardship. 
Develop a deeper understanding of the Sustainable Development Goals and be connected with organizations through which you can be the SDG Advocates.
Who are we and why are we doing this?
Foundation for Environmental Stewardship Foundation for Environmental Stewardship (FES) is a youth-led, youth-serving sustainable development organization. FES is a not-for-profit corporation whose registered charity number is 801430307 RR0001. FES is an accredited organization by the United Nations and has a special consultative status with the Economic and Social Council (ECOSOC) of the United Nations.
Our mission is to create a more inclusive, equitable, and sustainable future by empowering youth. We envision every young person who will grow to make their personal and professional choices to reflect the human impact on the environment for a sustainable future. 
Partnered with 23 United Nations entities, the SDGs Youth Training Canada mobilizes 10,000 Canadian youth to advocate and implement the SDGs through 100 local actions and 50 trainings in colleges and universities across Canada in 2017.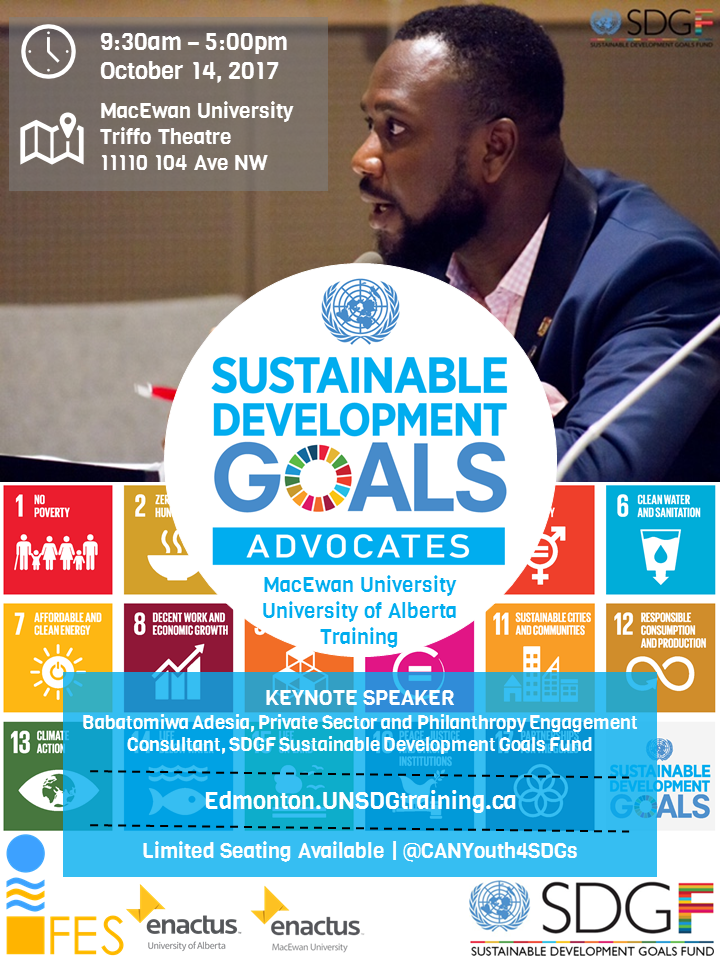 Organizing Partners
Enactus UAlberta:
Enactus UAlberta is a student group dedicated to business for a better cause. Founded in 2010, Enactus UAlberta provides opportunities for students from diverse backgrounds to come together in interdisciplinary teams and create innovative for-profit social enterprises that focus on the triple bottom line. We aim for exceptional results in providing students invaluable practical applications in a variety disciplines. Our current initiatives range from waste reduction cosmetic lines to exciting new bike share programs run by students for students.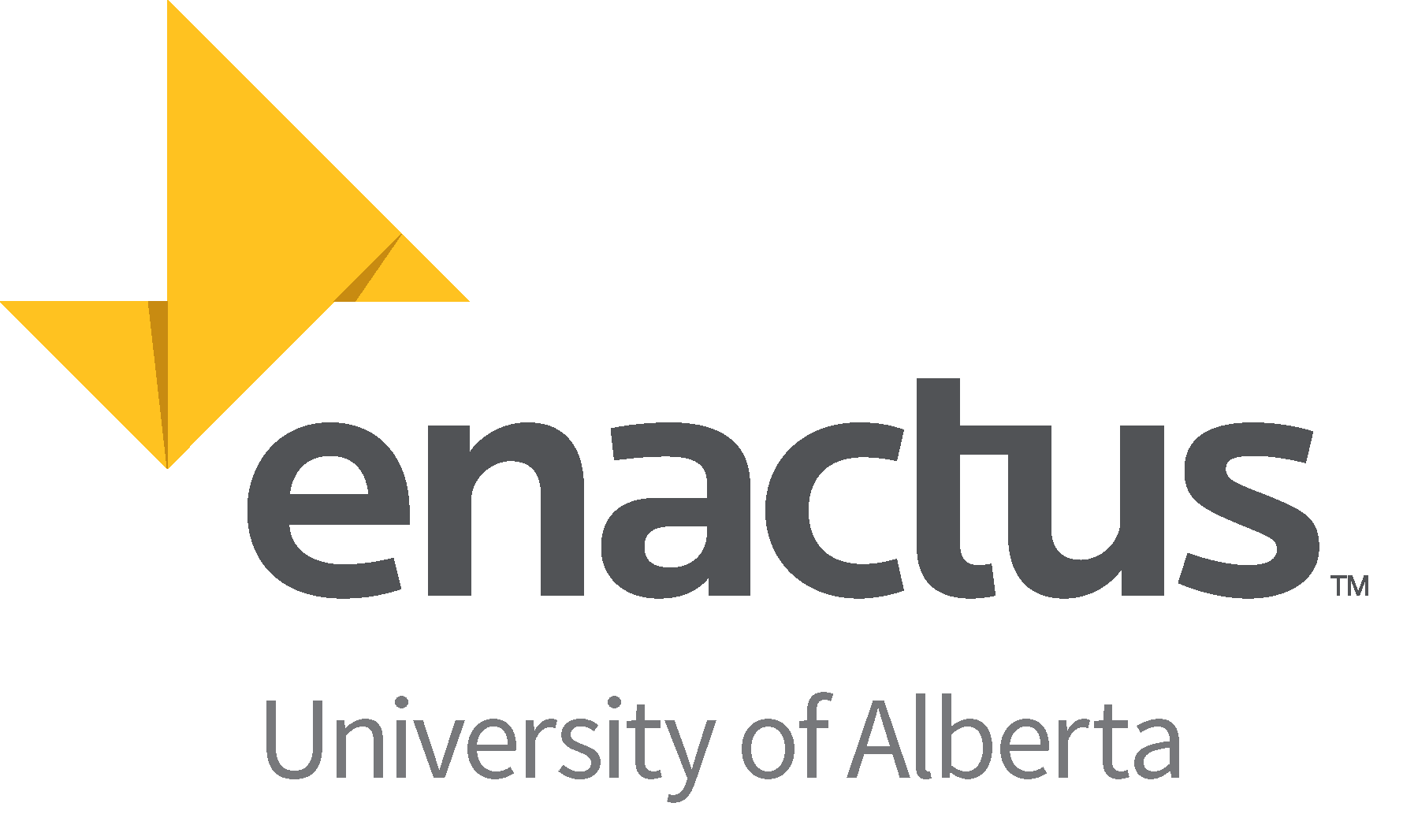 Enactus MacEwan University:
Enactus MacEwan University is a group of entrepreneurial changemakers who want to make an impact in their community. With members from a diverse range of disciplines, Enactus MU serves as a platform for students to collaboratively bring their ideas to life. By creating sustainable, meaningful projects with a low environmental impact, we aim to address issues faced by both the local and global community. Some of our current projects focus on helping young artists gain exposure and providing financial literacy programs to students and a growing number of Indigenous settlements in Alberta.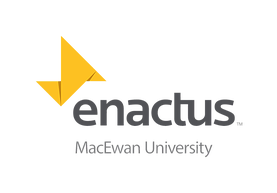 Schedule
8:30 9:00 Registration
9:00 9:20 Opening Remarks
9:25:00 AM 9:40:00 AM Laveza Khan Alberta Council for Global Collaboration
9:45:00 AM 10:00:00 AM Barry Sudo Group Rental Manager Enterprise Rent a Car
10:05:00 AM 10:20:00 AM Dr. Leo Wong : Director of Social Innovation Institute at Macewan
10:25:00 AM 11:00:00 AM Session 1: SDG Examples
11:00:00 AM 11:45:00 AM Babatomiwa Adesia Sustainable Development a Goals Fund (United Nations)
11:50:00 AM 12:15:00 PM Session 2: Skills Development
12:15:00 PM 1:00:00 PM LUNCH
1:00:00 PM 2:05:00 PM Session 2: Skills Development
2:07:00 PM 3:00:00 PM Session 3: Solution Design
3:00:00 PM 3:30:00 PM Networking Portion
3:40:00 PM 3:55:00 PM Angelique Shade Shantz: Assistant Professor Strategic Management
4:00:00 PM 4:15:00 PM Mona Halmour: Assistant Professor at MacEwan
4:20:00 PM 4:35:00 PM Marina Banister: President of the University of Alberta Students Union
4:40:00 PM 4:55:00 PM Matt Moreau and Kori Chilibeck : Earth Group Founders (Earth Water)
4:55:00 PM 5:00:00 PM Closing Remarks
Use #CANYouth4SDGs to share your experience!
Speaker Bios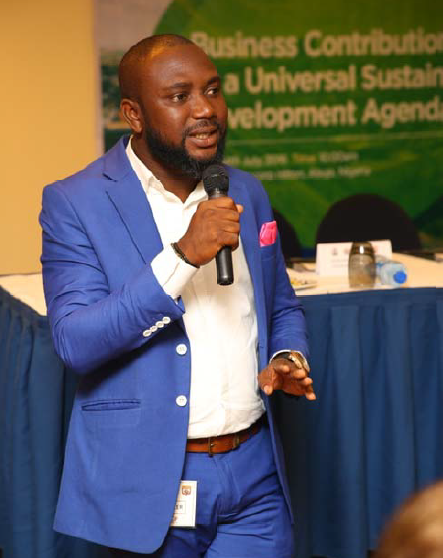 BABATOMIWA ADESIDA
UN for the most marginalized
How does UN serve the most marginalized: youth, women, children, and more? 
Babatomiwa is the Private Sector and Philanthropy Engagement Consultant for the Sustainable Development Goals Fund (SDG Fund), a United Nations mechanism; based in New York; that brings together UN agencies, national governments, academia, civil society and business to achieve SDGs. His role entails engaging the Private Sector to establish sustainable partnerships with the UN through the SDG Fund in numerous countries around the world.
He has over 15 years of Private Sector experience and has been involved in development, implementation and monitoring of projects and policies through the private sector in partnership with numerous governments in different countries some of which include Nigeria, Ghana, Cote d'Ivoire, Tanzania, Zambia, Switzerland, Singapore and U.A.E. His most recent Private sector role was with Sahara Group where he served as the Corporate Social Responsibility (CSR) Manager for Sahara Foundation; a subsidiary of Sahara Group Limited. 
Babatomiwa received a B.Sc with honours in Sociology from the University of Ibadan in Nigeria and MSc. in Public Policy from the University Of Bristol, U.K where he won a partial scholarship for international students. He is extremely passionate about Social Reconstruction particularly in developing nations and plays an integral role in promoting the welfare of the underprivileged in the society through partnerships with various organizations and like-minded individuals. He has been nominated for and also received several CSR awards some of which include the Future Awards Nigeria, the Nigeria CSR awards and the 100 most impactful CSR leaders (Global listing) in India.
As a motivational speaker and a firm believer in Africa's inherent greatness, he has travelled vastly delivering numerous papers to the continents youth.
Babatomiwa is married with two children. He is an avid Manchester United fan and also enjoys swimming, table tennis and travelling.
STEVE S.J. LEE
Youth are the key to implementing SDGs
How are youth implementing SDGs around the world? How can YOU do it too?
Steve Lee is a 24-year-old climate change activist, a policy advocate to the United Nations, and a global speaker. He is the Executive Director of Foundation for Environmental Stewardship (FES) whose 3% Project mobilizes 1,000,000 Canadian youth - that's 3% of Canada - through 5 national tours across 600 schools. It provides youth-friendly and holistic education on climate change and empowers them to take action on solving climate change in their local communities today.
A prolific global speaker, Steve has represented the Canadian youth on the issues of Climate Change, Sustainable Development, and Youth Empowerment at over a dozen international forums including G8 Summit, NATO, Facebook, UNEP, UNESCO, UNICEF, and World Bank.
Steve is a voice to the voiceless youth globally in policymaking as a member of World We Want 2030 Policy Strategy Group, UN Major Group Children and Youth, UNEP Tunza, UN Inter-Agency Network on Youth Development, Youth Commission on the Status of Women Taskforce, and more. He has moderated and drafted policy outcome documents, lobbied diplomats and businesses, and observed negotiations with many UN officials, heads of state, and industry leaders.
Steve is personally trained by Al Gore as a Climate Reality Leader, featured on news channels, blogs, and newspapers, and a University of Toronto graduate of Physiology and Human Biology.
An entrepreneur, Steve was the Partner of RevIT² Solutions, a market research consulting firm for private investment firms, and the CEO of Steve's Guidebook, a publishing company for university-level calculus and biology study guides.
Steve has lived in 4 countries, travelled to over two dozen nations, reads voraciously, plays the clarinet, volunteers at a mental health rehab centre, serves on the Board of HealthOutLoud, and is a follower of Jesus.
Laveza Khan
Alberta Council for Global Collaboration
Laveza currently works for the Alberta Council for Global Cooperation as the Membership & Government Relations Coordinator. She completed her postgraduate studies at Humber College in International Development and has an Honours BA from McMaster University in Labour Studies and Sociology.  She is passionate about civic organizing and enjoys working at Change.org Canada managing campaigns, working with petitions starters and ensuring Canadian voices are amplified on the platform.   She is taking the lead on ACGC's Together 2017 Symposium and is excited to see the partnerships which will follow to support the implementation of the Sustainable Development Goals.
Dr. Leo Wong
Director Social Innovation Institute at MacEwan
Dr. Leo Wong, BCom, PhD is an Assistant Professor at MacEwan University School of Business, and the Director of the Social Innovation Institute at MacEwan. Dr. Wong teaches and researches progressive business practices that are aligned with conscious consumerism, responsible advertising, socially and environmentally responsible thinking and ethical decision-making, while working with a generation of students who will shape our sustainable world. He has done applied research with social enterprises, taught undergraduate and graduate business courses related to sustainability and designed courses focused on corporate social responsibility. In addition, he was a research fellow for the Aspen Institute and the Beyond Grey Pinstripes program. In the community, Leo has been involved with a number of initiatives including the United Nations Principles for Responsible Management, the United Nations Global Compact, has volunteered on the board for the International Association for Volunteer Effort and founded a few local organizations focused on youth empowerment and youth volunteerism.
Marina Banister
President University of Alberta Students Association
Marina Banister is the 2017-2018 President of the University of Alberta Students' Union. She is a born and raised Edmontonian, currently completing her degree in political science at the University of Alberta. Marina has a deep passion for student engagement and has dedicated herself to active involvement in student governance throughout her degree. Before being elected President of the University of Alberta Students' Union, Marina served as the 2015-2016 Vice-President Academic where she advocated for the academic interests on behalf of undergraduate students. She also gives her time to the community, including serving as 2015–2016 Chair of the City of Edmonton Youth Council. When Marina is not working, she enjoys riding her bike year-round, listening to talk radio, and staying up-to-date on municipal politics.
Matt Moreau & Kori Chilibeck
Co-Founders Earth Group
If you had the chance, would you change the world?

The Earth Group exists entirely to provide food, water, and education to children globally.  This is accomplished through a worldwide, exclusive partnership with the United Nations World Food Programme (WFP) that sees the company donating 100% of its profits to funding school meal programmes.  School meals incentivize children to attend school, and break the cycle of poverty, hunger, and child exploitation in the world's poorest areas.  Critically, they allow children to focus on their studies, rather than their stomachs.

Founders Kori Chilibeck & Matt Moreau share their story of how the company began in a university apartment and has become a social enterprise with a global presence.  The company has experienced tremendous ups & downs, including facing down bankruptcy while Kori & Matt suspended their pay for several years and took on second and third jobs.  Today the company is as strong as it has ever been, with a growing community of supporters nationally & internationally.  In the last few years alone, the company has provided over a million school meals to children globally and is determined to become a dominant global brand that will be at the forefront of solving world hunger.

Their talk covers the challenges of existing as a social enterprise in a market dominated by Coca-Cola, Pepsi, & Nestle.  Using innovative marketing tactics and a dogged tenacity in constantly sharing their story, Kori & Matt have grown the company from its humble beginnings into an example of how WFP perceives fundraising can be accomplished in the future.  The Earth Group believes that it is more important today how you spend your dollars than how you vote.  This talk will shed light on the unique business model Kori & Matt have created, and how they have become the change they wish to see in the world.
Angelique Shade Shantz
Assistant Professor at University of Alberta
Angelique is an Assistant Professor at the Alberta School of Business, University of Alberta. Her research interests lie at the intersection of entrepreneurship and poverty alleviation, and her methodological approach relies heavily on experimental design complemented by qualitative data. Her dissertation research explores the institutional and cognitive barriers to entrepreneurial innovation in contexts of resource scarcity, and is funded by a SSHRC doctoral award. She is also the Associate Director of the Social Innovation Research Lab (SIRLab), where she oversees the lab's portfolio of field experiments in Ghana. Prior to entering academia, Angelique worked in the field of social entrepreneurship and poverty alleviation, both internationally and in the context of Canada's First Nations.
Use #CANYouth4SDGs to share your experience!
Updated on 13h39 20 September, 2017.
When & Where

MacEwan University - Robbins Health Learning Centre
10700 104 Ave NW Edmonton AB Canada
Edmonton, Alberta T5J 4S2
Canada

Saturday, 14 October 2017 from 9:00 AM to 5:00 PM (MDT)
Add to my calendar
Organizer
Foundation for Environmental Stewardship
Sustainable Development Goals Youth Training- University of Alberta & MacEwan University