Description
Sustainable Living Series
Spring is just around the corner! What better time to declutter our closets, refresh our wardrobes and make more sustainable fashion choices? Join us for this special event, as we bring back Reep's clothing swap and workshop on sustainable textiles!
Textile waste is a growing problem, as there is no effective way to recycle textiles back into clothing. Fast fashion and the domination of polyester and other synthetic textiles have resulted in a plastic pollution crisis. When synthetic textiles are washed and break down, they release tiny plastic threads called microfibres that collect toxins linked to developmental delays, diabetes, and cancers. What's worse – they're turning up in our food and beverages!
Come out and learn from a local, all-female start up working to save you from eating your dirty laundry and reduce your plastic footprint by participating in our clothing swap afterward!
HOW IT WORKS

Drop off your pre-loved clothing items at Reep, join us for an exciting presentation from Polygone Technologies, then SWAP for "new" additions to your wardrobe! The best part? You can do all of this without the extra shopping cost or waste!
Clothing swap options:
Drop off your pre-loved clothes and accessories to the Reep House between 1:00-3:00pm on April 5-6 to receive a swap ticket for the number of items you can exchange on the day of the event; OR
Bring in your items on the day of the event for a swap ticket to be used after the presentation. Each participant is allowed to take home one item per each item brought in.
- All items that are not taken home will be donated after the event.

AGENDA:
Clothing drop off: 1:00 p.m. – 1:30 p.m.
Presentation: 1:30 p.m. – 2:15 p.m.
Q&A: 2:15 p.m. – 2:30 p.m.
Clothing Swap: 2:30 – 3:30 p.m.
Reep Open House: 3:00 p.m. – 3:30 p.m.
PRESENTER: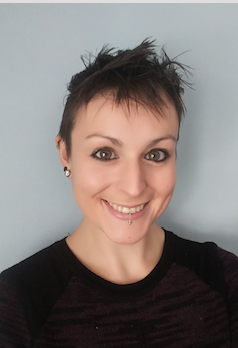 Lauren Smith grew up on Lake St. Clair, near Lake Erie, yet has resided in the Region of Waterloo since 2005. For the last 5 years, her research has focused on water and, most recently, behaviours and decisions around water management. With an MES in Sustainability Management (Water) from the University of Waterloo, Lauren founded PolyGone Technologies, a Velocity Science start-up working to capture microfibres, the predominant form of microplastic pollution. She and her partner are developing user-friendly products that capture microfibres within the washing machine as well as within other industries, such as beverage processing and aquaculture. When not doing laundry, Lauren can be found rock climbing, cooking vegan meals from her garden, or sipping local brews with her cats and dog.
For more information:
Email: laurensmith@polygone.ca
Twitter: @LKeira @PolyGoneTech
Website: http://www.polygonetechnologies.com
Facebook: PolyGoneTechnologies

TRANSPORTATION:
We encourage the use of active transportation such as walking or biking. The house is just off the Iron Horse Trail and we have a bike rack.
It is also easily accessible by GRT bus routes that use Queen and have stops near Mill St. If you drive, please consider carpooling with others you know are attending.
Since the house only has a few parking spots, we have arranged for parking spaces in the Schneider Haus lot around the corner on Queen St. S.