Hear from a panel of sustainable innovation leaders, from design to engineering, to learn their hopes & fears in innovating for the future.
About this Event
Champions of Science & Tech Speaker Series: Sustainable Innovation Leaders in Canada
Presented by the Chang Institute for Entrepreneurship, a funding agent of Discovery Foundation,
At the intersection of entrepreneurial thought, interdisciplinary collaboration and environmental action lies huge opportunity for impact! Join sustainable innovation leaders from a wide variety of backgrounds from design to science to engineering, to learn about what drives them to keep moving forward under challenging conditions, what lessons they've learned, where they see the future areas for massive impact and how to get involved.
At this event, we will also be making an announcement about sustainable innovation activities at SFU.
Date: Wednesday, Dec. 4
Time: 5:30PM - 8:30PM
Location: Borden Ladner Gervais LLP Vancouver
Parking and transit directions. Food and beverages provided.
SCHEDULE
5:30 PM - Registration Opens
6:00 PM - Panel starts
7:30 PM - Networking
8:30 PM - Event Close
SPEAKERS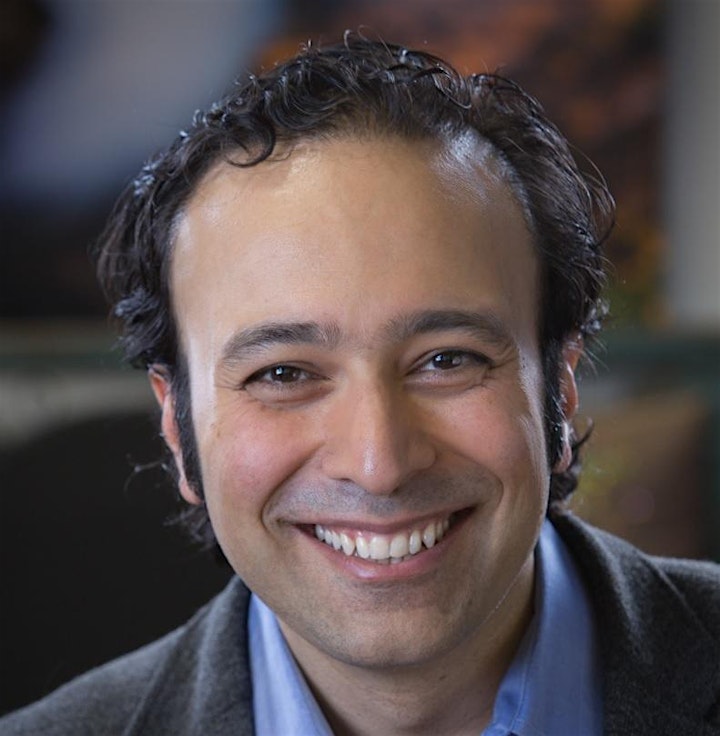 Karn Manhas
CEO & Founder | Terramera
CEO and Founder of Terramera, Karn Manhas is a leader in the AgTech industry, pioneering the application of revolutionary technologies that transform how we grow food and solve other world-scale challenges. A biotechnologist, entrepreneur and environmentalist, Karn's mission is to reduce global synthetic pesticide loads by 80% while improving global farm productivity by 20% by 2030.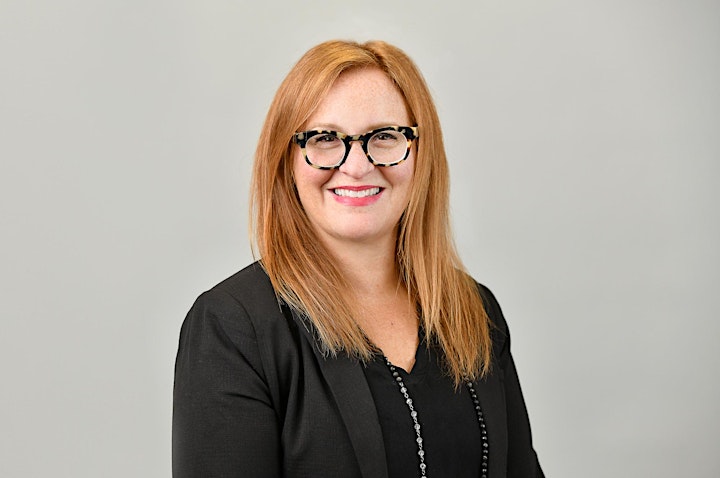 Lori Aizer
Vice President of Marketing | CarbonCure Technologies
Lori Aizer is Vice President of Marketing at CarbonCure Technologies, responsible for developing and executing CarbonCure's marketing strategy designed to accelerate global expansion. Lori is a strategic marketing executive who has spent over 25 years leading global marketing organizations and developing go-to-market strategies for technology companies across many industries including wireless, software, IoT, fintech and cleantech. Having spent the majority of her time in high tech, Lori has significant expertise in the B2B sector, developing go-to-market strategic plans for small and mid-size technology companies, with unique experience working with distributor, reseller and OEM channels.
MODERATOR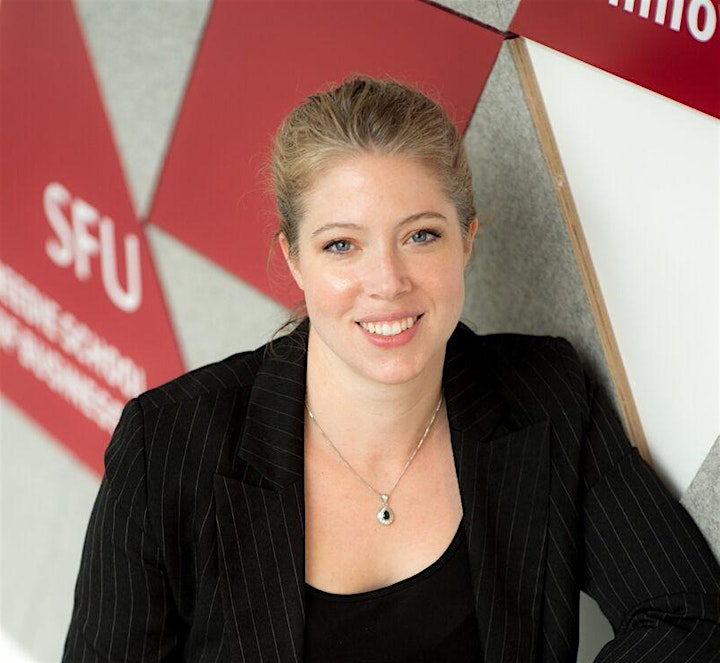 Dr. Sarah Lubik
Executive Director | Chang Institute for Entrepreneurship
Simon Fraser University
Dr. Sarah Lubik is Simon Fraser University (SFU)'s first Executive Director of the Chang Institute for Entrepreneurship, promoting the power of, and need for, entrepreneurship education, interdisciplinary teams and commercialization of research to solve wicked problems. She is co-Champion of the Technology Entrepreneurship@SFU program, a lecturer in Entrepreneurship and Innovation in Beedie School of Business and a researcher in technology management, including incubation, university entrepreneurship, commercialization and innovation ecosystems. Sarah has been named one of Business in Vancouver's Top 40 under 40 and an Innovation Leader by the Government of Canada. She is also a certified business coach and the co-founder of a high-tech startup: Lungfish Dive Systems.
Sarah holds a BBA (honours) from SFU and masters and Ph.D. from the University of Cambridge.
ABOUT THE DISCOVERY FOUNDATION TECH 4 IMPACT & INCLUSION PROGRAM
The Champions of Science and Tech speaker series, offered through the Discovery Foundation Tech 4 Impact & Inclusion Program, the unites champions, leaders and innovators from a wide variety of disciplines, experiences and backgrounds to showcase the many ways to contribute to massive impact through technology.
Each panel focuses on a different technological sector, from innovation in health care to cutting sustainable innovation, to avant-garde solutions using creative & digital technologies and seeks to inspire the next generation of change-makers to join the momentum.
Learn how researchers, industry experts, and entrepreneurs from all backgrounds are creating change for a better future and see what you can do to become part of the solution!

The Chang Institute for Entrepreneurship is the interdisciplinary home, "clubhouse" and educational hub for high-impact entrepreneurship and innovation at SFU.
The Charles Chang Institute for Entrepreneurship (CCIE), SFU presents the Discovery Foundation Tech 4 Impact & Inclusion Program – a blended program of tech challenge field trips into real-world situations, inspirational ideastorms/design jams, a 'Warriors of Science and Tech' speaker and mentorship series, mentor sessions linked directly to the SPARK online early-stage entrepreneurship resources and lastly, the expansion of the highly successful Discovery Foundation Embedded Mentors Program.

A registered charity now governed by its own Board of Directors, the Discovery Foundation's mandate is to promote and facilitate innovation and the development of the technology sector in British Columbia.
Its principal role is the delivery of the Technology Education Program (TEP) through selected Agents who educate technology entrepreneurs in British Columbia. Each year, industry organizations and educational institutions apply to be TEP Agents through a competitive process. This process ensures the delivery of the highest quality programs.
Discovery Foundation currently receives all funding through the independent and self-sustaining organization, Discovery Parks.
Discovery Foundation is dedicated to promoting and facilitating innovation and development of the technology sector in British Columbia. They focus on programs that encourage and support diversity and inclusion. Their management team comprises of passionate professionals who each bring a unique set of skills to the foundation.