A series of talks and tours focusing on renewable energy, home energy efficiency, local food, agriculture, waste, and more.
About this Event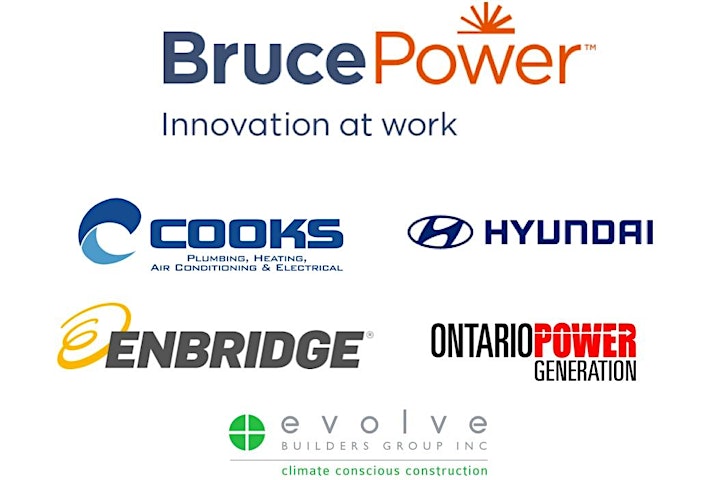 Welcome to the new SUSTAINABLE LIVING SERIES a set of keynote talks that will focus on issues such as renewable energy, home energy efficiency, local food and agriculture, waste management, transportation, nature based solutions to improve carbon sequestration as key targets for both emission reduction and community adaptation to the current climate change crisis.
The overlap of social, cultural, environmental and economic sectors and the need to connect these issues is key, so the themes we have chosen for the series will address not only the environmental benefits of certain actions (i.e. emissions reduction) but will also examine the social, cultural and economic barriers to accessing these technologies and strategies.
The Series will be hosted by Vitold Kreutzer and produced by LB Randall Productions, presented by GBSusNet. Each session will be roughly 90 minutes, with opening videos on the session theme, followed by a short discussion. We're using Zoom to keep things interactive and accessible!
If you missed an episode, view our recordings here or click on the individual episode link in blue below:
Schedule:
Nov 3 - Episode 1 - Sustainable Living PREMIERE feat. Dr. John Anderson
Guest Speaker Dr. John Anderson
Hosts Barry Randall and Vitold Kreutzer
Nov 17 - Episode 2 - Renewable Energy Tours
David Brodie & Jill Smith Brodie
Lynn Stoltzfus & Christine Forand
Dec 1 - Episode 3 - Energy Efficiency
Dan Blenkinsop – Registered Energy Auditor
Chris Vander Hout – Evolve Builders
Luke Cook – Cooks Plumbing and Heating
Santo Quartarone & Carl Bell – Grassroots Solar
Dec 15 - Episode 4 - Food and Agriculture Tours
Cory Eichman - Saugeen River CSA
Patrick & Amy Kitchen - Sideroad Farm

Thorsten Arnold - Persephone Market Garden

Michael Schmidt & Elisa Vander Hout - Glencolton Farm
Jan 26 – Local Food Distribution
Emma Bell & David Walton - Eat Local Grey Bruce
Richard Thomas - Owen Sound Farmer's Market

Simona Freibergova - Meaford Community Garden

Paul Wagenaar - United Way Grey Bruce – Food Security Manager
Feb 9 - Alternative Transportation
David Hamill & Nick Hahn - Hyundai Owen Sound
Joachim Ostertag – Cycling Advocate
Feb 23 - Zero Waste Communities and Initiatives
Laura Wood - Owen Sound Waste Watchers

Bruce Davidson - Brockton Env. Advisory Committee
Mar 9 - Carbon Biosequestration and Nature Based Solutions
Thorsten Arnold – Persephone Market Garden

Keith Reid – Alternative Land Use Services (ALUS)

Mike Fry – Forestry Specialist – Grey Sauble Conservation Authority
Chris Van der Hout – Grey Bruce Woodlands Association
March 23 - Inspiration
Thanks to Cook's, Bruce Power, Enbridge, and Ontario Power Generation for their support along with all those who lent their time.