Sales Have Ended
Registrations are closed
We look forward to having you [virtually] attend this years 9th annual Sustainable Oceans Conference! Thank you :)
Sales Have Ended
Registrations are closed
We look forward to having you [virtually] attend this years 9th annual Sustainable Oceans Conference! Thank you :)
Local Ripples, Global Waves: Bringing together local action to influence global change
About this Event
Sustainable Oceans is the annual conference organized by Master of Marine Management students of the Marine Affairs Program at Dalhousie University, and is supported by the Sobey Fund for Oceans. This year, the ninth annual conference will take place on Friday, September 25th and Saturday the 26th, at Dalhousie University, located in Mi'kma'ki, the ancestral and unceded territory of the Mi'kmaq. The conference will explore the theme Local Ripples, Global Waves, bringing together a diverse audience of students, faculty, members of the marine community, and the public.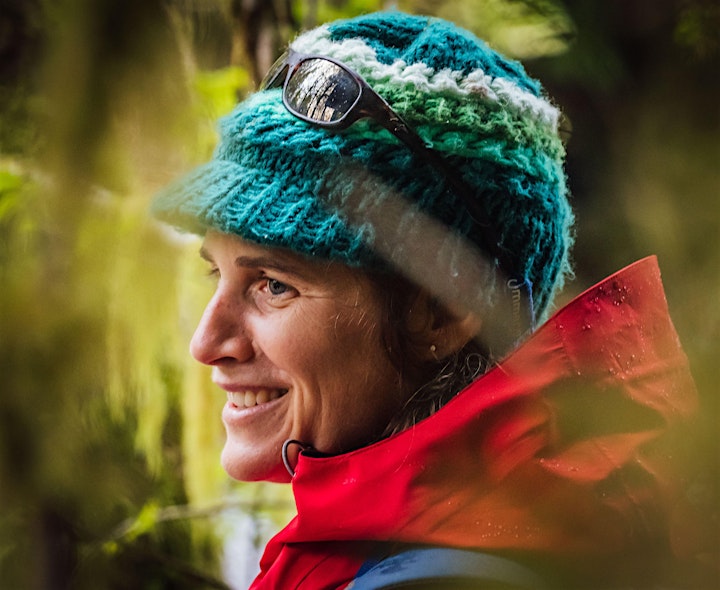 Keynote: Diz Glithero
As an educator, researcher, adjunct professor, and consultant, Diz has led community and national projects focused on the intersection of education, environmental stewardship, and civic engagement. In 2017, Diz served as the Education Lead for the Canada C3 Expedition, a 150-day expedition from Toronto to Victoria via the northwest passage. Currently, Diz serves as the national coordinator of the Canadian Ocean Literacy Coalition, a research initiative to explore Canadians' civic relationship with the ocean and establish a national strategy to advance ocean literacy in Canada.
Photo credits: Student on Ice Foundation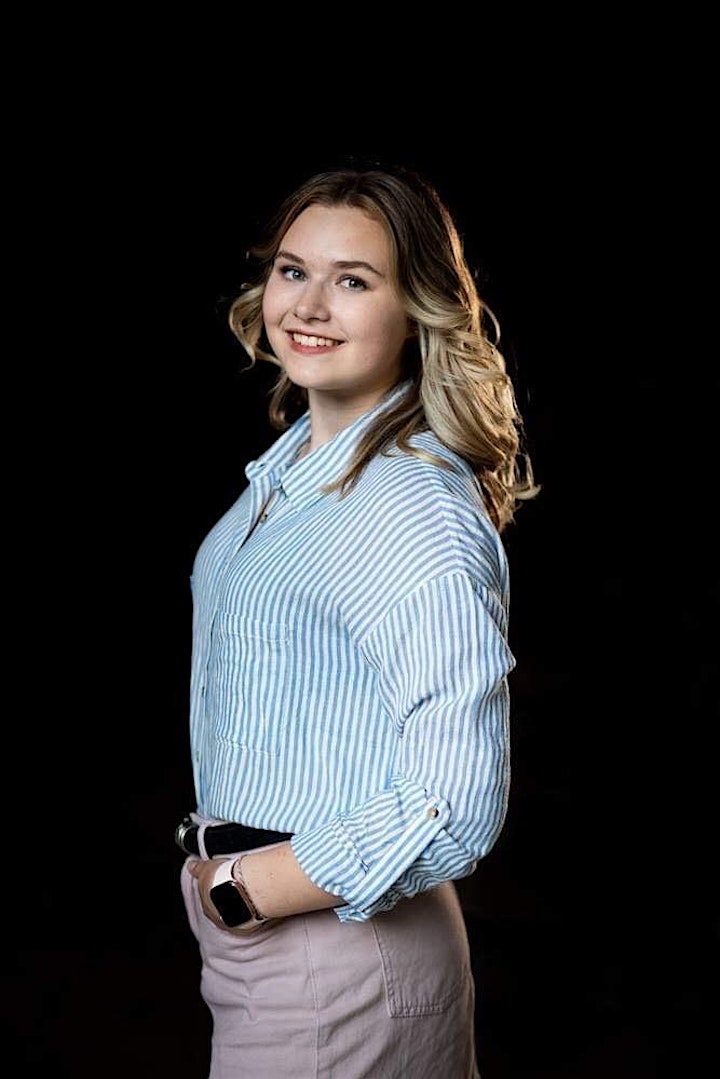 Panelist: Stella Bowles
Stella Bowles is a 16 year old environmentalist and public speaker. Her grade 6 science fair project prompted three levels of government to commit 15.7 million dollars to clean up the LaHave River. She is proof one little girl can make a difference and she hopes her story inspires others to take on a cause, to create more positive environmental changes.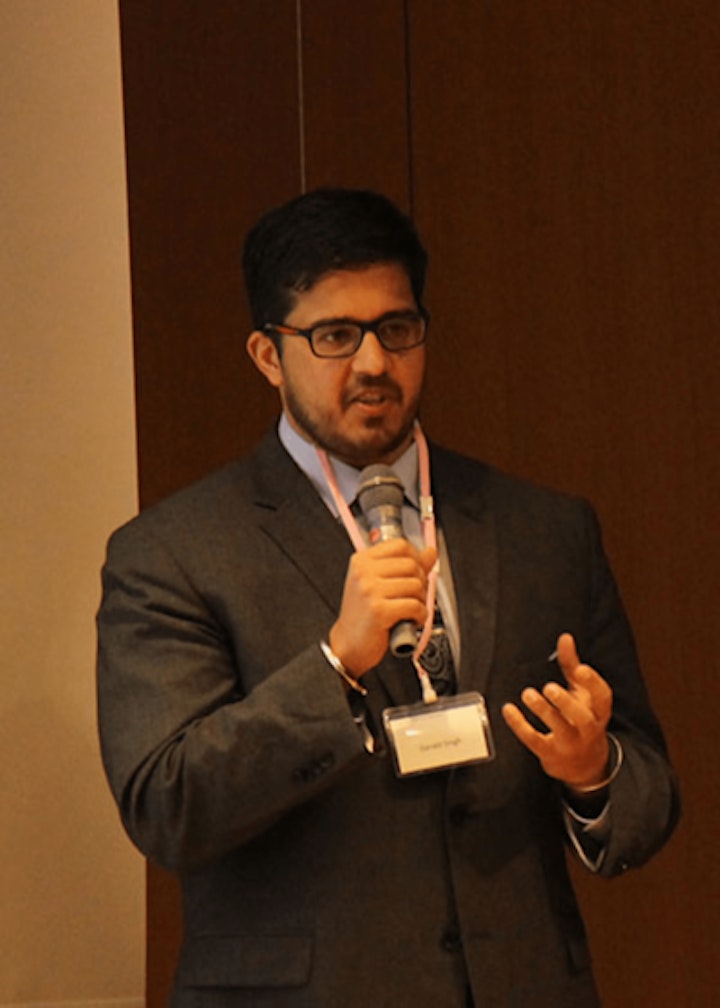 Panelist: Gerald Singh
My research is primarily situated in the science-policy interface, and focused on understanding the dynamics between social, economic, and environmental dimensions in sustainable development. This focus takes form in the following ways: 1) assessing cumulative anthropogenic impacts on the environment and understanding the consequences to people; 2) determine priority policy actions and plans to achieve specific sustainable development objectives (particularly the Sustainable Development Goals); 3) understand risk and uncertainty in sustainability policy and management.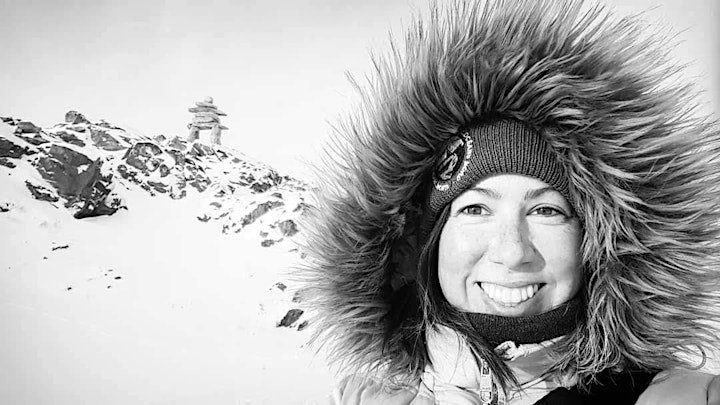 Panelist: Colleen Turlo
With expertise in post-secondary education and marine policy, Colleen Turlo currently works with Oceans North on community-based marine conservation initiatives. Her work focuses on engaging communities and communicating with stakeholders to strengthen marine protection in the Atlantic and Arctic Oceans. Colleen spent several years working on sustainable seafood market initiatives, and was an assistant professor at the Korea Maritime and Ocean University in Busan, South Korea. She earned a master's degree in marine management from Dalhousie University.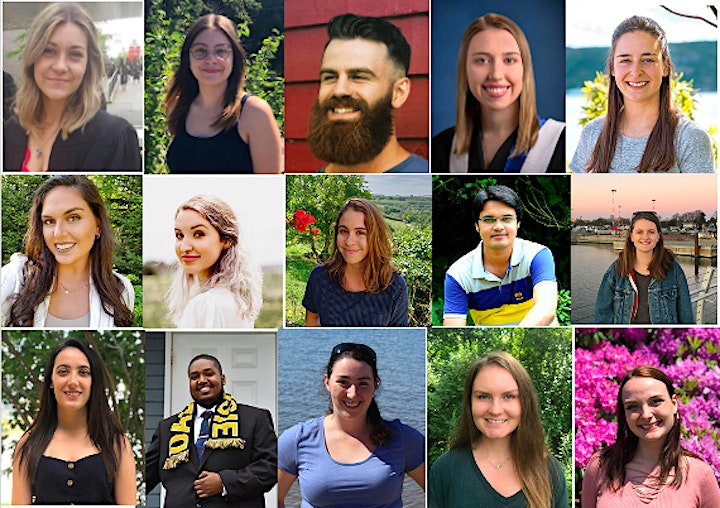 Meet the team behind the 9th annual sustainable oceans conference !
From top left to bottom right: Noémie Blais, Jenna Morisette, Stefan Miller, Catherine Thompson, Noémie Roy, Jessica Cucinelli, Rebecca Croke, Camille Mancion, Shahriar Nazrul, Rachel Rickaby, Shannon Wood, Omar Sickander, Delaney Ewing, Kiana Endresz, Morganne Robben

This year's conference will be held online, please see our website for more details https://www.sustoceans.com/
Thank you for your cooperation, we hope to see you soon!