Description
Sustainable Purchasing by Frances Edmonds
Worried about plastic pollution, child labour in developing countries or your carbon footprint? Come hear Frances Edmonds speak about how to leverage the power of your purchases to make an impact.
---
About Frances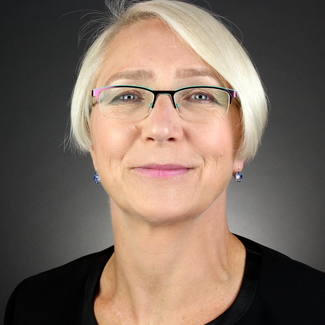 Frances Edmonds BSc.(Hons), Dip. H&S, CRSP
Head of Sustainable Impact, HP Canada
In her role as head of Sustainable Impact, Frances Edmonds is responsible for overseeing HP's full suite of corporate social responsibility programs including strategic partnerships with key nonprofit organizations and an industry leading volunteer program. Under Frances's leadership, HP became the most sustainable technology company in Canada[1] in 2018.
Frances works closely with HP's many partners to drive sustainable practices across HP's business and throughout Canada. From being a founder of WWF's Living Planet @ Work and Living Planet @ Campus programs to her TEDx talk demonstrating the power of collaboration, Frances seeks new and innovative ways to leverage the power of HP to create meaningful change across Canada.
Frances also has a passion for environmental education developing and implementing global environmental education and volunteer programs for HP. She is frequently featured in the news as an expert resource for media on sustainable impact.
Frances received her second Clean 50 award in 2017 recognizing her as one of Canada's top sustainability professionals. She sits on the boards of Learning for a Sustainable Future and the Schulich Centre for Responsible Business advisory council.
Frances started her career with the UK Government as an enforcer of environmental health and safety requirements followed by her role as manager of environmental health and safety in Canada's chemical and pharmaceutical industries. Frances has a degree in Environmental science from Bradford University (UK), a post graduate diploma in Occupational Health and Safety and is a Canadian Registered Safety Professional (CRSP).
---
---
We know that staying up to date on today's big ideas and tomorrow's big trends is a job in and of itself.
As the world's first working, learning and growing store – we are excited to introducing Spotlight: a new community gathering and learning space. Spotlight will engage communities with knowledgeable experts to both inspire, inform, motivate and educate.
Spotlight is a space accessible to persons that use mobility devices. We encourage people from all backgrounds to participate in our public programming