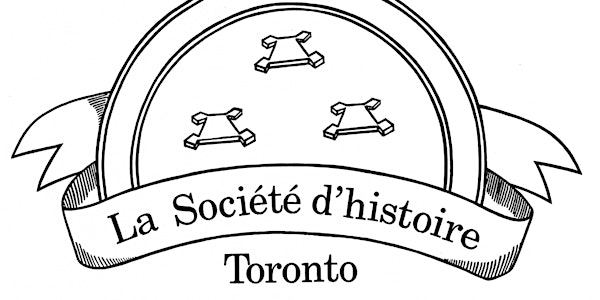 Suzanne Simon-Baptiste Louverture: Her deportation and her life in France
By Gabriel Osson, Writer Par Gabriel Osson, écrivain
When and where
Location
Alliance Francaise Toronto - Downtown campus 24 Spadina Road Toronto, ON M5R 2S7 Canada
About this event
After Toussaint Louverture's capture by ruse at Cap Français and deportation with his family to France, Toussaint was imprisoned at Fort de Joux, in the Jura, under the orders of Napoleon Bonaparte, on July 14, 1802, where he died in April 1803. His wife, Suzanne Simon-Baptiste Louverture, and their children, Placide, Isaac and Saint-Jean, were deported to Bayonne and then to Agen.
Language: French
Partners: Société d'Histoire de Toronto
Après la capture par ruse de Toussaint Louverture au Cap Français et sa déportation avec sa famille en France, Toussaint est emprisonné au fort de Joux, dans le Jura, sous les ordres de Napoléon Bonaparte, le 14 juillet 1802, où il meurt en avril 1803. Sa femme, Suzanne Simon Baptiste Louverture, et leurs enfants, Placide, Isaac et Saint-Jean, furent déportés à Bayonne puis à Agen.
Langue: français
Partenaires: Société d'Histoire de Toronto