About this Event
SWAG ARTISAN POP UP SHOP is presented by Sistahs' Choice Event Management Co. and sponsored by Nia Jewels. DZUA and Vegan I Thali . Collectively, we are so excited to bring you a home-grown public market place, centrally located in Scarborough on March 23, 2019., 1pm -7pm. Vendors will include a variety of entrepreneurs and artisans offering an array of products and/or services such as: skin care, clothing, fashion/accessories, books, jewelry, food/beverages and art.
For further information please reach us by email: swagpopupshop@yahoo.com
add us on IG @swagpopupshop or Twitter #swagpopupshop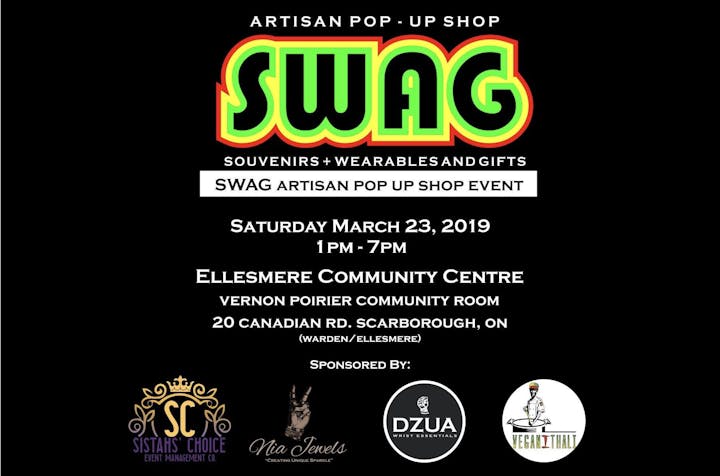 SWAG Artisan Pop Up Shop will occur on Saturday March 23, 2019 - Ellesmere Community Centre . FREE ADMISSION.