Have Trouble Sleeping? Is stress causing you to lie awake at night? Want to drift off into dreamland when your head hits the pillow?
About this event
What is Sleep Hypnosis? Sleep hypnosis works to change negative thoughts or habits related to sleep so that a person can sleep better.
If you're curious how Hypnosis can help you let go of the hamster wheel of repetitive thoughts, to relax, drift off into peaceful reverie and wake up feeling more alive and vibrant, have more energy to do the things you love, then I invite you to join us for a LIVE Hypnosis Session.
Hypnosis is about changing beliefs, shifting patterns, transforming lives.
People often have deeply ingrained beliefs. These hidden beliefs that persuade them they're not in control. These unsupportive beliefs (also known as limiting beliefs) can be eliminated during hypnosis.
Here's a taste of what you will get when you join me and Hypnotherapist, Jackie Maclean for an intensive Hypnosis Session on Sat. May 22nd.
Jackie will take you on a beautiful journey of deep relaxation. As you continue enjoying this beautiful state of calm and peace, your subconscious mind is now open to receiving all of these positive suggestions:
Jackie will help you visualize yourself reaching your goals, your targets. Visualize your future self, your ideal body shape and size, vibrant, calm, energetic, happy and free.
She'll guide you through one of her power mental imagery processes.
It's colourful.
It's real.
It's vivid.
This is a mental trick that we play on our subconscious mind. And, the more often we do this, the faster our subconscious mind has to bring it to pass! How cool is that!
The session will be in a group setting on zoom (link will be provided as soon as you register)A recording of the Hypnosis session will be made available for attendees, as well as those who cannot attend the live session.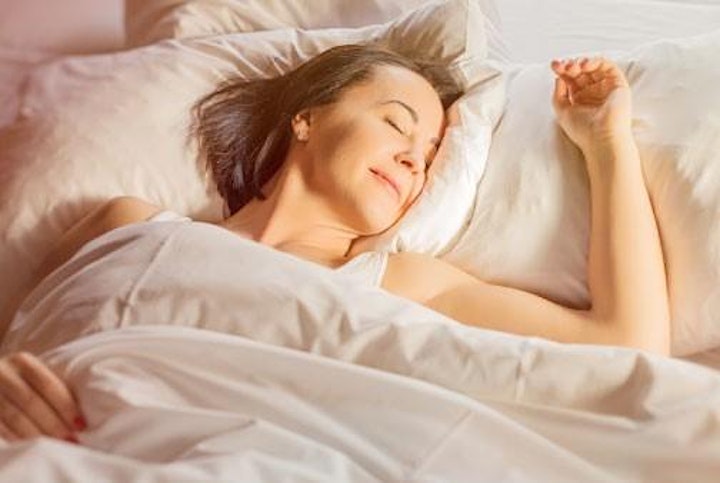 Date and time
Location
Refund policy
Organizer of Sweet Dreams! Sleep like a Baby with Hypnotherapy!