Description
"Sweet Success" Join us for a small business workshop that is geared towards entrepreneurs in the growth and scaling phase of their businesses. In this two-hour workshop, you will learn about:
How to create a VIP group on social media
Moving from the basement to a commercial space (is this for you?)
How to approach wholesale
Strategies on how your prices without losing sales
Shipping
Tips on building your email list
How to avoid burn out
Self care
This workshop is best suited for businesses in the operation phase and growth phase that want to focus on scaling their businesses to the next level.
Presenter: Candice Munro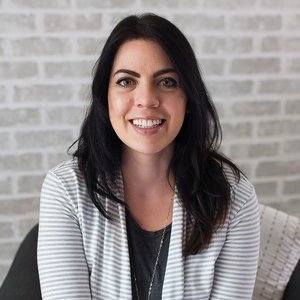 In beautiful Kelowna, British Columbia, Candice had the simple idea of making cute, vintage-inspired aprons. With a name just as sweet to match, Buttercream Aprons sprung to life. But as word quickly got out about Candice's delicious designs and whimsical fabrics, orders began bounding in. Candice found herself whipping up so much more than just aprons. Her modest one-woman production soon blossomed into a full clothing and accessories line. To meet the growing demand for gorgeous, ethical clothing made in Canada, Buttercream Aprons evolved into Buttercream Clothing as it added a team of talented seamstresses and two manufacturing facilities in Canada. Candice and the business have since moved to Calgary, Alberta and are so excited as the business continues to grow.
Personal information is collected under the authority of Section 33(c) of the Freedom of Information and Protection of Privacy Act (Alberta). Your personal information will only be used to register you for the event and contact you regarding any updates about the event. Should you have any questions about the collection of this information, please contact Executive Liaison to the CEO and Board of Directors, 9909 – Franklin Avenue, Fort McMurray, Alberta T9H 2K4, or call 780-788-1581
Please be aware Eventbrite is a third party system hosted in the U.S.A. and may be subject to U.S. laws. For information on Eventbrite's privacy policy please visit
https://www.eventbrite.ca/support/articles/en_US/Troubleshooting/eventbrite-privacy-policy?lg=en_CA