Description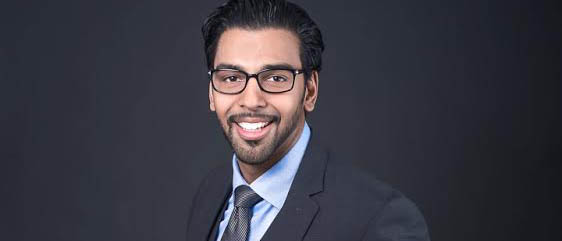 Special Luncheon with Victor Thomas
THE ALLURES AND DANGERS OF BLIND LEADERSHIP
Integrating business, life and faith
A proud Canadian, born and raised in Saskatchewan, Victor Thomas consults in the area of corporate governance, strategy, and international business development. He works with high growth companies, governments and post-secondary institutions in North America, Asia and Australia. Victor is a former Chair of the Regina & District Chamber of Commerce and was the youngest ever to serve in the position in its 130+ year history. He currently serves on several boards, councils and committees throughout Saskatchewan and across Canada, including the Governor General of Canada's Rideau Hall Foundation Board.
Victor has been recognized in Canada for his leadership skills. In 2007, he was selected as a member of the '35 under 35' in Canada by Arrow Leadership. In 2011, he was honoured with the Emerging Leaders Award for Canada by the Public Policy Forum. In 2014, he was bestowed with the Order of the Red Cross, the Canadian Red Cross' highest honour.
Join us as Victor shares insights from his leadership journey.
Last day to purchase tickets: Wednesday May 10
Registration begins at 11:40am
Contact Info:
Rod Donison
rodd@leaderimpact.com
306.596.4383
Craig Macfie
cmacfie@starkmarsh.com
306.750.7784
or the person who invited you