Description
Join us at the Swiss Project Management Conference 2019!
Celebrating PMI's 50th anniversary, PMI Switzerland members are welcome to join for the conference closing keynote and highly entertaining "Innovation Games" we will play during the evening. Mingle with your peers and conference speakers, sharing innovative sparks throughout the evening.
Closing Keynote
"The Future of Project Management is Predictive! AI will revolutionize the Project Management Practice. Are you ready?"
The future of all sectors will be radically changed by new digital technologies, such as artificial intelligence (AI) subsuming various technologies including predictive analytics, natural language processing, machine learning, deep learning, facial recognition or image and video analysis. AI will disrupt the business of many sectors – hence, AI will also change the future role of PM and PPM and the way of how projects and portfolios of projects are managed, steered, prioritized and how resources are allocated. The vision of an artificial and automated PM and PPM environment is close to be realized. Predictive portfolio systems are in planning, and respective projects analytics tools do already exist.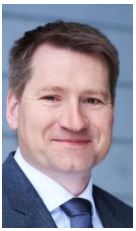 Marc Lahmann, Director of Transformation Assurance PwC Switzerland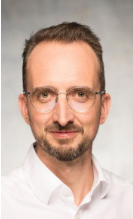 Prof. Dr. Alexander Schuhmacher, Senior Manager PwC Switzerland
For more conference details visit us on www.pmconference.ch
You have questions concerning your registration? Please contact pmconference.registration@pmi-switzerland.ch

Sponsors
Allianz Suisse, Atos, PwC, SIX, Zurich Insurance
Agenda
15:30 Registration
16:00 Closing Keynote (closed doors)
17:30 Networking Apéro & Innovation Games
20:00 End
Event Language: English
Professional Development Units: 3
- 1.0 Leadership
- 1.0 Strategic & Business Management
- 1.0 Technical Project Management
Privacy notice: at the event photos and videos of the audience are made. They will be used for event reports as well as PMI advertisement on the internet and in other media. After the event, an event evaluation survey request and a link to the event presentations will be sent to your registration e-mail address. With your attendance you accept these conditions.
Event fee discounts: If you are PMI-CH member, please log in with your PMI-CH member account at www.pmi-switzerland.ch and enter the event from there in order to benefit from the membership discount: https://pmi-switzerland.ch/pmi-switzerland.ch/index.php/internal-processes/705-eventbrite-faq
Cancellation policy: 100% refund is possible for a ticket if cancelled 5 days before the event.
You have questions concerning your registration? Please contact pmconference.registration@pmi-switzerland.ch