Location
The Bungalow
92 Rainey Street
Austin, TX 78701
Description
SXSW

2018 | The Canadian VR|AR Summit
Join us at the Canadian VR|AR Summit, presented by Telefilm Canada, and Secret Location - an Entertainment One company.
The day will kick off with a Welcome Lunch for All Canadians (and Friends of Canada, of course!), followed by the Canadian VR|AR Summit, featuring Global Leaders in Immersive Entertaiment.
| Limited Capacity | Please RSVP | First-Come, First-Serve |
---
Panel 1: Tech Tips & Tricks of the VR Trade
1:15 pm to 1:45 pm
Learn about the technical tricks that leading VR studios have discovered to help to push VR storytelling forward.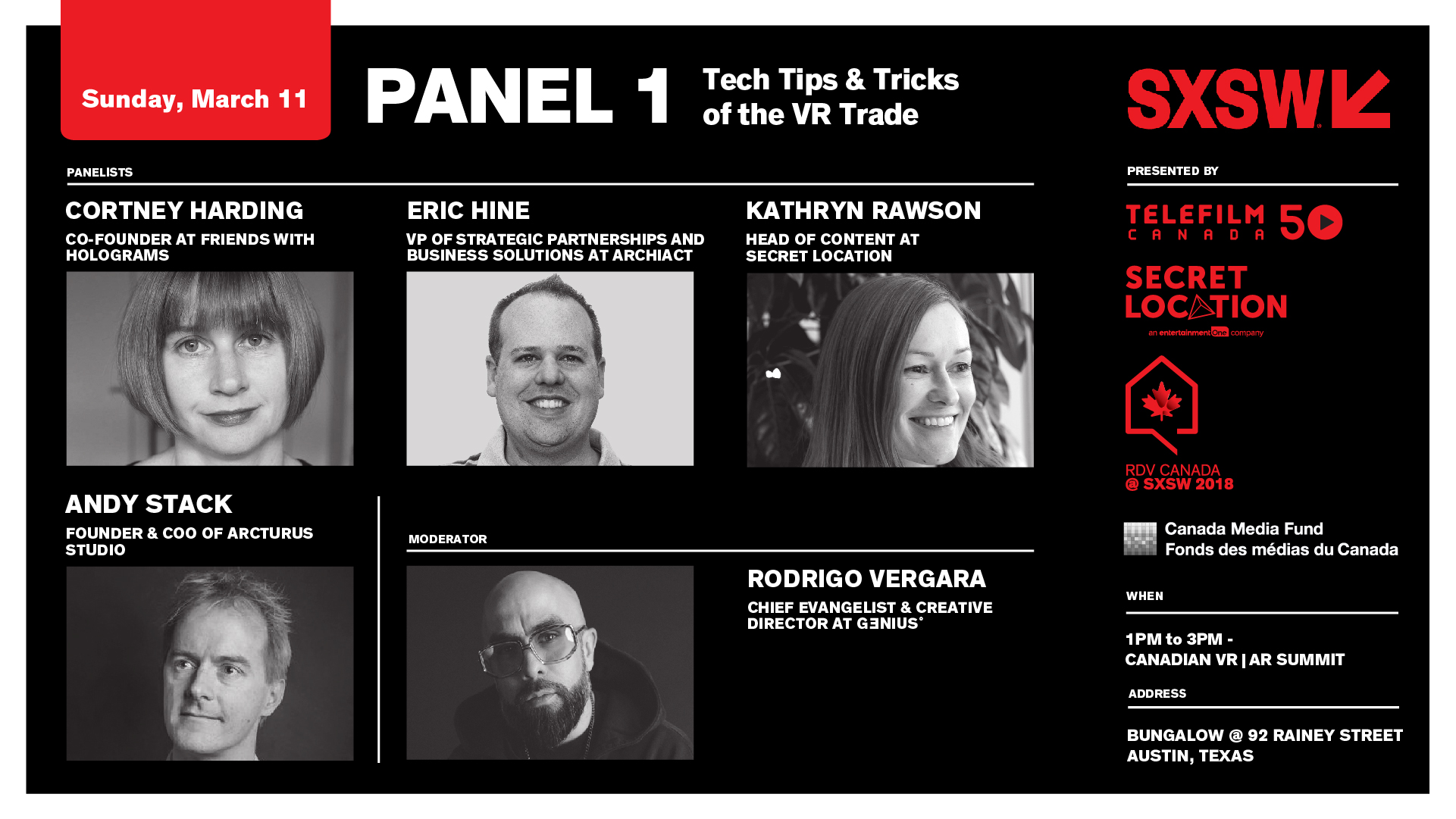 Panel 2: Location-Based Entertainment in the Era of VR/AR
1:50 pm to 2:20 pm
VR consumption is happening both in-home and out-of-home. Learn about how to maximize the return you get on developing VR experiences, through impactful marketing and distribution strategies.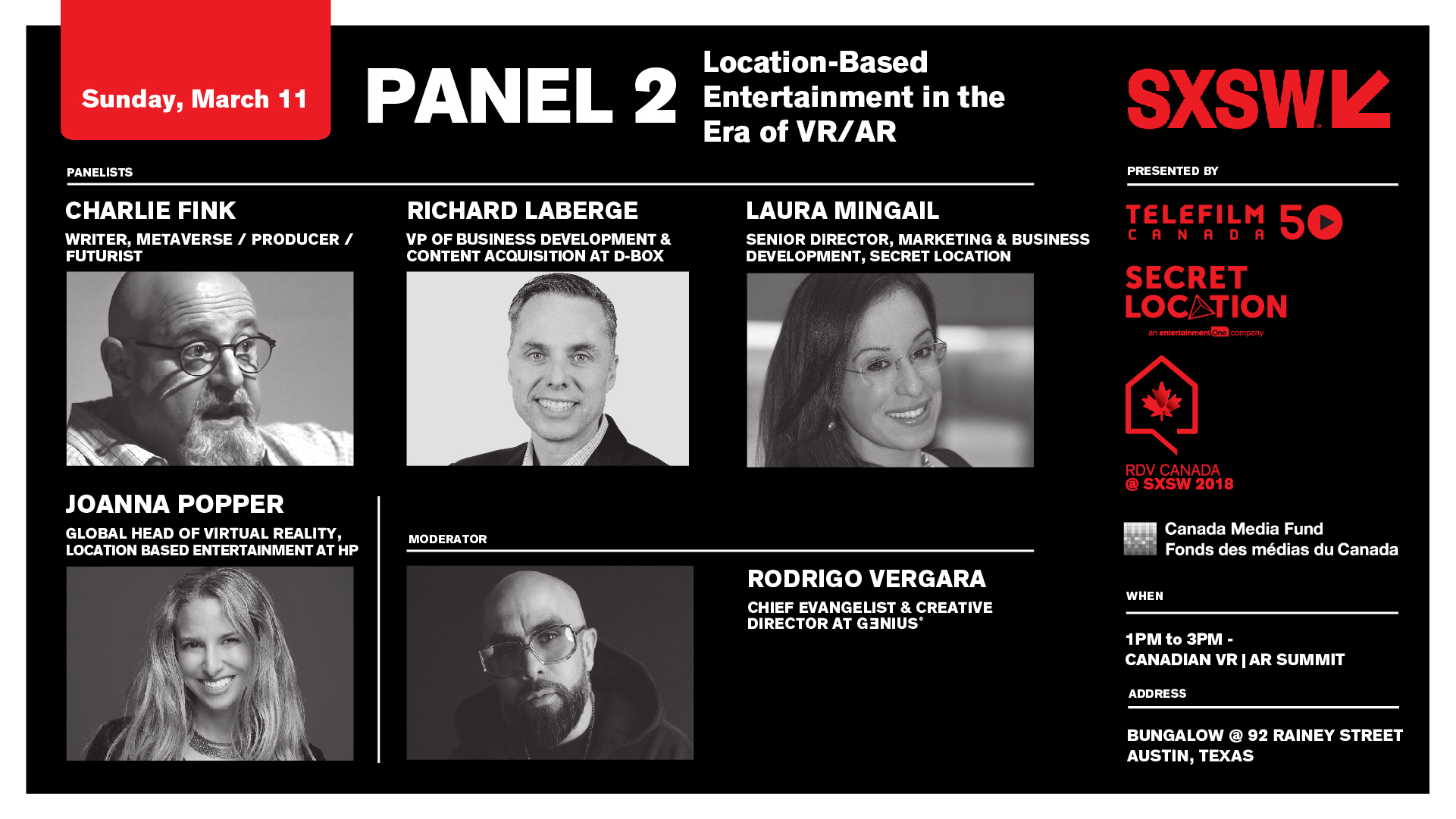 Panel 3: The Rise of Immersive Storytelling
2:25 pm to 2:55 pm
A discussion on leveraging the potential of VR/AR from Creative to Commerce. From Art Installations to Enterprise Training, a Message is being Communicated. Welcome to the Rise of Immersive Storytelling.