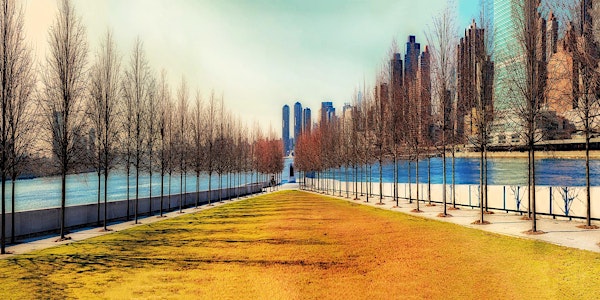 Symphony in Colours
We are delighted to present Symphony in Colours, a solo exhibition by Amir Chodorov, on display at Tower 42 in the City of London.
Date and time
Thu, 1 Jun 2023 18:00 - Fri, 30 Jun 2023 16:00 BST
Location
Signature by Regus - London Tower 42 25 Old Broad Street #Tower 42 London EC2N 1HN United Kingdom
About this event
28 days 22 hours

Mobile eTicket
This retrospective photographic exhibition features an array of works created with the unique patented method of combining hundreds of photographs into a single, sizable image. By juxtaposing images of the same subject, it imparts new perspectives on landscapes, individuals, and locations.
In keeping with Oscar Wilde's renowned poem Symphony in Yellow, the exhibition focuses on the importance of aestheticism and beauty in art. In the case of Symphony in Colours, poetry transforms into art, and vice-versa. The objective is to temporarily immerse the viewer in a magnificent setting. Chodorov is fascinated by the challenge of re-establishing the unique connection between the millions of individuals who travel through cityscapes every day, yet generally overlook the beauty of details. As with poetry, the artist seeks to elicit an emotional response and a reflection from the audience about themselves and their surroundings.
The influence of significant Renaissance and post-Renaissance artists is omnipresent in Chodorov's work, including the oeuvre of Monet and Michelangelo's fresco on the ceiling of the Sistine Chapel. His unique technique is trademarked as a 'digital fresco'. His extensive research included an in-depth examination of every aspect of the artistic operations of the greatest Renaissance painters, from their vision to their techniques. It took 40 years to develop his technique, where he shows an object from various angles, thereby reflecting all aspects of reality: "As far as I can recall, I have constantly carried my camera for at least 40 years, striving to imbue emotional statements in compelling photos to portray physical reality."
THE ARTIST
Amir Chodorov resides and works in Tel Aviv, Israel. Having worked as a photographer for more than 40 years, he is renowned for his distinctive trademarked 'digital fresco' style. His works are strongly influenced by Renaissance sensibilities, being defined by a geometrical and occasionally abstract style that emanates from a real or imaginary emotional experience that the artist underlines with many layers of magnificent colour. The resultant artwork celebrates his spirit, inspiration, and inner light.
In order to comprehend Chodorov's distinctive style, we must look at the inception of Cubism, when Picasso and Braque gave their works a third dimension, inspired by African sculptures. Chodorov had been travelling in a similar manner via his camera since he was a young child. Since he also captured the fourth dimension – compressed time – the results go beyond traditional impressionism. Although it may not be immediately apparent, his method juxtaposes myriad photographs of the same subject, giving energy to everyday landscapes, people and views.
Chodorov has won myriad awards, including Maestro Definition – Art Academy Italy, Top 60 Masters NYC 2022, and First Prize in the London Art Biennale 2019. He has participated in numerous domestic and international shows, and his works are in private and corporate collections. Some of the most significant installations include the Heritage Walls Project, which comprises 450 square metres of 'digital fresco' walls, the art pieces of the Old City of Jerusalem in The National Building in Jerusalem, and the 6.5m-long exhibit at the Israel Defence Forces Headquarters in Tel Aviv. His work has been presented in the Vatican Museum, the Leonardo De Vinci Museum in Milan, and the Holon Museum in Israel, amongst others. He is currently represented in London, New York, Hong Kong, and Israel.
...........
Symphony in Colours by Amir Chodorov
Presented by Gabriel Fine Arts
Dates: 1–30 June 2023
Open daily by appointment
Private View: Thursday 1st June 6–9 pm
RSVP@gabrielfinearts.com
Venue: Tower 42, Level 6
25 Old Broad Street,
London, EC2N 1HN
General Enquiries:
info@gabrielfinearts.com
Sales Enquiries:
sales@gabrielfinearts.com
Telephone: +44 (0) 203 036 0064
About the organiser
Gabriel Fine Arts Ltd are London-based art dealers and event organisers. The company specialises in event management for both corporate and private clients. 
Gabriel Fine Arts presents carefully selected exhibitions of Art and organise shows for talented and respected artists throughout the year. 
With their head office based 10 minutes walk from the Canary Wharf business district Gabriel Fine Arts are one of the leading art events organisers in the UK.