Event Information
Location
Glencolton Farms
393889 Concession 2
Priceville, ON N0C 1K0
Canada
Description
Welcome to Symphony in the Barn Summer Music Festival 2018
"All of nature begins to whisper its secrets to us through its sounds." ― Rudolf Steiner
Symphony in the Barn Summer Festival returns with world class performances by the Barn Orchestra, directed by conductor / farmer/ advocate, Michael Schmidt, New York City's preeminent Attacca String Quartet, and the beloved Sunday's Surprise Serenade concert featuring the Symphony in the Barn Mentorship Programme international Artists-in-Residence.
The critically-acclaimed festival at Glencolton Farms, Canada's leading biodynamic farm, brings together music, performance installations, and the tastes and sounds of idyllic farm life as an immersive backdrop for the three-day festival.
We'll be bringing back our SoundTower, an acoustic wonder inside an empty silo, including interactive singing performances and stunning visuals, and introducing our new RAWlounge with guest DJs, performances and a bonfire under the stars.
Join our supporter's circle by attending our premiere farm-to-table events - Opening Night Gala Reception and Saturday evening's Dinner in the Orchard. Tickets include priority concert seating and access to our VIP orchard, an elegant setting, perfect for relaxing or enjoying a luxurious pre-concert meal.
Activities Open (ongoing throughout weekend)
Curated by Ayelen Liberona
Asivak Koostachin: actor, artist
Cristina Marquez: dancer + curator
Matthew Maaskant: sound + video artist
Slava Sapershteyn: playshop facilitator + storyteller
Taylor Flook: political artist + community organizer
Jodi Koberinski, artist + town crier
Vita Twirlin Diva, fire dancer
Explore our multispecies art space where you can conspire with plants and animals to make art for livable futures. A space to play and experiment with living materials all found right here on the land and on the farm. Paint, craft and co-create art and happenings with our radical artists-in-residence.
FRIDAY AUGUST 3, 2018


Door opens at 6:00 p.m.
6:30 p.m. Opening Night Gala Reception
Celebrate the launch of the 2018 Symphony in the Barn Festival with artistic directors Carol Gimbel and Michael Schmidt. Enjoy a delightful glass of wine complemented with delicious food exquisitely prepared by local chefs while mingling with guest artists and performers under the arching branches of the apple orchard.
8:00 p.m. MainStage Performance

Programme
BEETHOVEN String Quartet in C minor Op. 18, No. 4
SHOSTAKOVICH String Quartet No. 3 in F major, op. 73
MENDELSSOHN String Quintet No.2, Op.87

Praised by The Strad as "stunning" and for possessing "a musical maturity far beyond its members' years," the Attacca Quartet is currently celebrating its 15th season. From sold-out concerts at Carnegie Hall and Radio City Music Hall to National Public Radio's far-reaching Tiny Desk Concerts, the Attacca Quartet celebrates the timeless beauty of the string quartet for a broad audience and this sublime art form.
First prize winners of the 7th Osaka International Chamber Music Competition, top prize and Listeners' Choice award recipients of the Melbourne International Chamber Music Competition, and Grand Prize Winners of the 60th annual Coleman Chamber Ensemble Competition, the Attacca Quartet has received international acclaim and has become one of the world's premiere young performing ensembles. They have served as The Juilliard's Graduate Resident String Quartet, the Quartet in Residence at the Metropolitan Museum of Art, and the Quartet in Residence at Texas State University.
"Four strikingly individual players with the ability to speak eloquently in one voice…Mastery like this is scarce enough in quartets that have played together for decades." –The Washington Post
10:30 p.m. and 11pm - SoundTower Experience
A sensory installation and intimate musical performance journeying through the echoes of sound and time in an empty silo turned sound tower. Warhol Dervish + Geof Holbrook + special guests: Installation piece for strings and live electronics. Limitied capacity - Registration at the ticket booth ($20)
SATURDAY AUGUST 4, 2018
3:30 p.m. Singing the Sound Tower (available with weekend pass)
M'Wikwedong Drummers will lead participants in a cultural song workshop that culminates in a shared experience of acoustic wonder as all gather to sing inside the Sound Tower.
Limitied capacity - Registration at the ticket booth ($20)
5:00 p.m. Farm Walk

"A farm comes closest to its own essence when it can be conceived of as a kind of independent individuality, a self-contained entity. " —Rudolf Steiner on biodynamics, June 1924
Slow yourself to the sights, sounds and sensations of this remarkable biodynamic farm. Guests will be guided to experience the comings and goings of a living farm. Meet the farmers and feed the animals.
5:30 p.m. Dinner in the Orchard
As the sun goes down over the rolling pastures, sixty VIP guests will sit down to white linen-covered tables and enjoy a sumptuous fine dining experience. The beautiful farm-to-table four-course dinner is complete with wine pairings.
8:00 p.m. MainStage Performance
The Barn Orchestra
Michael Schmidt, conductor
Guest Artists
Kati Gleiser
, piano
Shirley John, Elder Saugeen First Nation, Water Walker, Protector
M'Wikwedong Native Cultural Group
Programme
KATI GLEISER Aqua for strings and piano **World Premiere
GREIG Holberg Suite, Op. 40
SCHUBERT (arr. Mahler) String Quartet No. 14 in D minor "Death and the Maiden"
The heart and soul of Symphony in the Barn returns with the Summer Festival Chamber Orchestra. M'Wikwedong Native Cultural Group will welcome you from all corners of the farm to join together for the festival's weekend centrepiece.
10:00 p.m RAW Lounge
Musical worlds of new and old meet by the flames of improvisation. Featuring guest DJs, inspired soloists, provocative visuals, fire dancing, story telling and a bonfire under the stars.
SUNDAY AUGUST 5, 2018
11:30am - 1:00 p.m Dances for Trees
A shared movement workshop led by Ayelen Liberona, thinking with Natasha Myers.
Trees are remarkable dancers. You just have to slow down your sense of time to keep pace with the rush of their agile, moving bodies. How can we learn to vegetalize our sensorium so we may allow ourselves to be moved by their sweeping curves, their arching limbs? Together we will attune our bodies and our imaginations to the sentience of these more-than-human beings and hitch a ride on their becoming.

All ages, all abilities and all species are welcome.
Limitied capacity - Registration at the ticket booth ($20)
2:00 p.m Surprise Serenade Performance
The afternoon concert is an enchanting surprise programme including performances by the Symphony in the Barn Mentorship Programme international Artists-in-Residence, Cuarteto Janus. Enjoy the a final celebration to round the weekend's experience.
FAQs
All Ages Welcome. (11 & Under Free!)
All sales final. No refunds or exchanges.
Event is rain or shine.

A special thanks to our sponsors & supporters: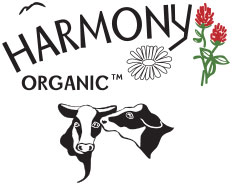 Date and Time
Location
Glencolton Farms
393889 Concession 2
Priceville, ON N0C 1K0
Canada
Refund Policy