Symposium: Renewable Energy in Remote and Indigenous Communities
Description
Panel Presentations
The University of Saskatchewan and SaskPolytech are bringing together international experts, government, industry, Indigenous and community members to share best practices and challenges for implementing renewable energy in remote, rural, Indigenous and Northern communities.
This event is free and open to the public, and will feature four diverse and engaging panel presentations composed of influential and experienced members discussing topics related to renewable energy. For more details about the intiative, visit our website.
*For information about our September 6 Stakeholder Workshop, please click here.*
Event Agenda
9:00 a.m. Opening Remarks

Gary Merasty, President and CEO, Sage Power

The Honourable Gordon Wyant, Minister Responsible for SaskPower

Mike Marsh, CEO, SaskPower
9:20 a.m. Opening Panel Presentation: Indigenous and Remote Communities: Success Stories
10:45 a.m. Refreshment Break
11:00 a.m. Panel Presentation: Technological Advancements
12:15 p.m. Break for Lunch
1:45 p.m. Panel Presentation: The Business Case for Renewables
3:15 p.m. Panel Presentation: Indepedent Power Producers: Policy and Regulatory Frameworks
4:30 p.m. Concluding Remarks
Following the September 5 public sympsosium we are hosting the Renewable Energy Initiative Workshop, held at Wanuskewin Heritage Park on September 6. Attendance at the workshop is by invite only. Industry, utility and Indigenous contacts that would like more information about the workshop are welcome to get in touch with Michael Dawe, Project Coordinator at michael.dawe@usask.ca.
Initiative Supporters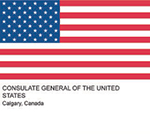 Date and Time
Location
Convocation Hall - Peter MacKinnon Building
107 Administration Place
Saskatoon, SK S7N 5A2
Canada