Les secrets d'une pratique vaginale ancestrale
About this Event
SUJETS ABORDÉS :
❀ D'où vient cette pratique? À qui s'adresse-t-elle?
❀ Les bénéfices de pratique: plaisir, renforcement et guérison.
❀ Pour une jouissance personnelle et partagée.
❀ Ses nombreux bienfaits sur le cycle menstruel.
❀ La pratique de l'oeuf de jade: par où commencer?
AU PROGRAMME
❤ Table Rouge animée par Olivia
❤ Invitée spéciale: Marie-Ève Blais
❤ Discussion ouverte & questions
❤ Tirage surprise parmi les personnes présentes en LIVE !
❤ Mini cercle de partage dans des salles virtuelles pour permettre à chacun de s'exprimer sur leur ressenti suite aux échanges (facultatif)
RAPPEL : Toutes les personnes inscrites recevront gratuitement le "REPLAY" dans les jours suivants l'événement (à noter que l'enregistrement n'inclut pas les questions du public pour protéger la confidentialité)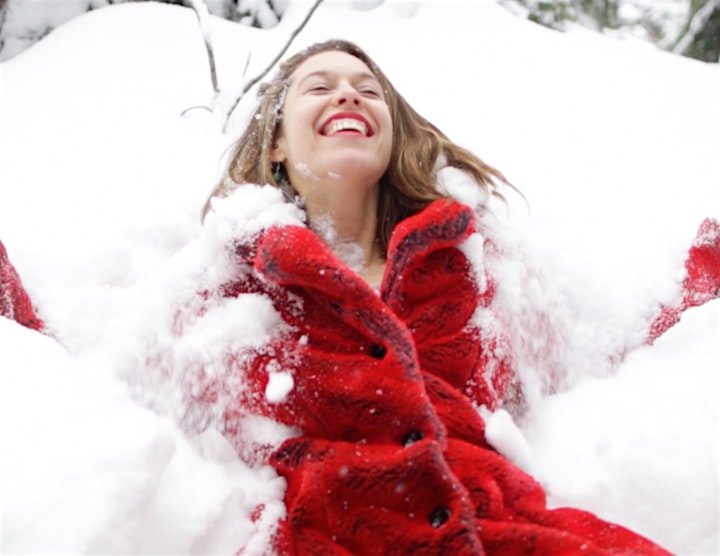 MARIE-ÈVE BLAIS, Sex, Love and Relationship Coach
Marie-Eve Blais est spécialiste de l'oeuf de jade et passionnée du féminin sacré. 

Pour elle, chaque expérience de vie est un prétexte pour reconnecter à notre corps et pour prendre conscience de l'importance de notre connexion corps-esprit. Ainsi, elle dévoue sa vie à permettre aux humains (en particulier les femmes) de cultiver une relation harmonieuse avec leur sexualité et leur corps. 

La méditation Vipassana, le Yoga et l'oeuf de jade sont les pratiques qui continuent de l'inspirer et de la supporter à chaque jour. 

Elle a étudié auprès de Layla Martin et a complété son programme de Coaching Vita en 2020 (Vital and Integrated Tantric Approach).
En savoir plus sur Marie-¨Ève et l'oeuf de jade: Site web, Facebook
QUI PARTICIPE ?
Une communauté de gens qui contribuent activement à leur bien-être et au bien-être global de la planète.
POURQUOI LA TABLE ROUGE ? (quand la table ronde devient rouge)
L'idée est simple; parler "des vraies choses", partager nos trucs & astuces, mieux s'outiller pour être en alignement avec notre cycle menstruel et le vivre de façon saine et positive tout en générant 0 déchet.
Un partage sans tabou, sans censure et en toute sincérité autour de sujets intimes qui nous touchent tous et que l'on n'a pas souvent l'occasion d'aborder.
EN BREF, la TABLE ROUGE c'est :
❤ découvrir, mieux comprendre, s'entraider, connecter, se donner des pistes, prendre conscience, réfléchir, aller plus loin ;
❤ poser les questions que vous n'avez jamais osé poser ;
❤ partager nos secrets ;
❤ tisser une belle communauté;
❤ développer une vision positive autour du cycle menstruel pour tous les genres et tous les âges ;
❤ ouvert à tous !