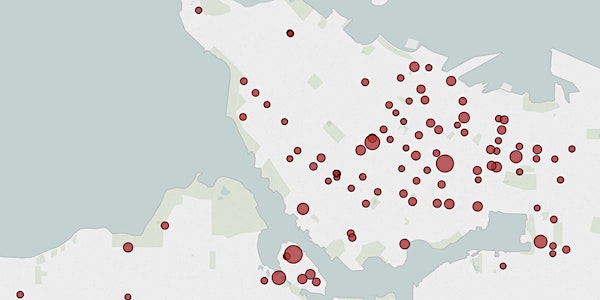 Tableau Training: Telling stories with data
When and where
Location
SFU Harbour Centre 515 West Hastings Vancouver, BC V6B 5K3 Canada
Description
Date: Tuesday, Feb. 18 - Wednesday, Feb. 19, 2020
Time: 10am - 4:30pm each day, with an hour break for lunch
Where: SFU Harbour Centre, 515 West Hastings, Vancouver, BC
Price: $569 + GST
This two-day, hands-on workshop with award-winning data journalist Chad Skelton will teach you the fundamentals of Tableau, the world's leading data visualization software, as well as the principles of data storytelling.
You'll learn the technical skills you need to use Tableau effectively to analyze and visualize your data. And you'll also learn the art of telling stories with data — from how to choose the right chart type to designing engaging Dashboards — from someone with years of experience building popular interactive maps and charts.
The workshop is open to anyone with an interest in data. Past participants have come from fields as diverse as business, government, journalism and unions.
Attendance is capped at 14 participants.
NOTE: You must bring your own laptop to the workshop with Tableau Public already installed (more details below).
If you're not able to attend this workshop but would like to be alerted when the next one is scheduled, just add your name here.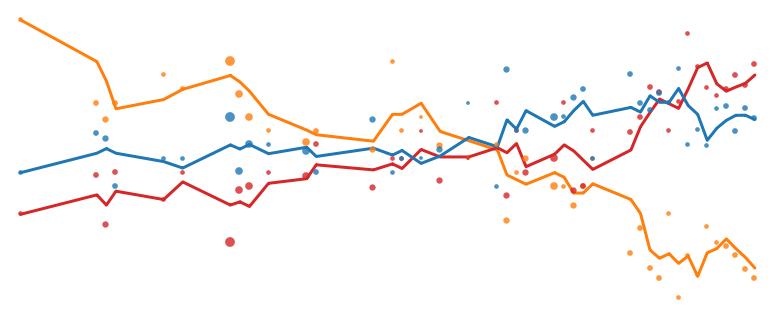 WHAT YOU'LL LEARN
This workshop will teach you the fundamentals of how to use Tableau to analyze and visualize your data, including:
How to ask questions of your data
Data visualization best practices
How to make static charts in Tableau
How to make interactive Dashboards in Tableau
How saving and publishing works in Tableau
How to construct various chart types in Tableau, including Bar Charts, Line Charts, Stacked Bar Charts, Highlight Tables and Scatterplots
How to make interactive Point Maps and Shape Maps in Tableau
How to add Annotations to your charts
At each stage of the training, you'll learn both the technical skills required to complete the task in Tableau as well as how to decide which chart type to use for your data and how to make your charts as engaging as possible.
Detailed PDF handouts, with screengrabs, will be provided for every topic covered, so you'll have something to refer back to after the workshop is over. There are more than 200 pages of handouts in total, essentially providing you with a Tableau training manual that is yours to keep.
Participants will also receive a PDF Certificate of Completion at the conclusion of the workshop.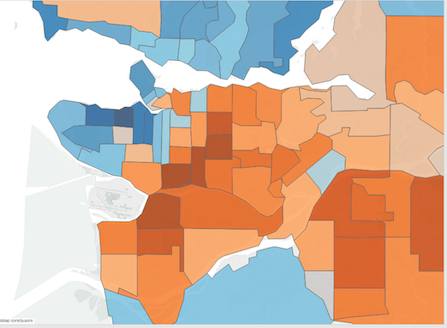 TESTIMONIALS
Here is what some of the participants in Chad's past Tableau training workshops had to say about the experience:
"Chad's workshop was a great blend of data visualization fundamentals and learning how to use Tableau. I'm now confident in being able to quickly and easily load datasets, do comparisons and tell stories through data visualization."
Ian Staunton, Project Manager, KORE Software
"I highly recommend taking Chad's Tableau training to anyone who wants to present their data in more compelling ways. Chad is a wonderful teacher. He was patient and easy to interact with and was able to quickly troubleshoot any problems people had. The best part of the workshop was the diversity of features we explored and sharing the experience with other people. I am now comfortable using Tableau in my day-to-day work."
Kelsey Klassen, Former Digital Editor, Vancouver Courier
"I found Chad to be very effective in his teaching style: easygoing, a nice pace and good instructions. I now have a better understanding of Tableau and how I can use it in my job. This was a great investment of time and money."
Diana Sutherland, Strategic HR Analyst, B.C. Government

"I recommend anyone who works with data to take Chad Skelton's workshop. I'm now armed with new tools and a new perspective."
Grace Hon, FleishmanHillard
You can read more testimonials for Chad's Tableau training here.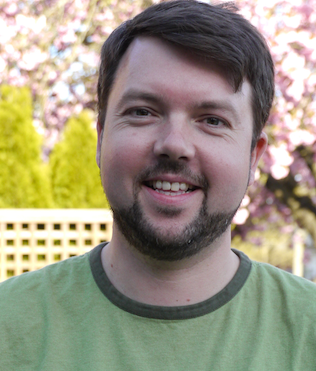 ABOUT THE INSTRUCTOR
Chad Skelton, an award-winning data journalist, is a consultant and trainer based in Vancouver.
Chad worked as a data journalist at The Vancouver Sun until 2015. In 2014, Chad won an international Data Journalism Award for his portfolio of work in the previous year. He has also received the Jack Webster Award, B.C.'s top journalism prize, six times.
Chad has years of experience creating engaging, beautiful dashboards using Tableau. His Tableau Public visualizations have been viewed more than 1.5 million times. Examples of Chad's Tableau work can be seen here.
Chad has taught at Kwantlen Polytechnic University since 2005, where he teaches the popular Citizen Journalism and Data Visualization courses. Chad also teaches an online course in Data Storytelling and Visualization at the University of Florida as part of its Master's program in Audience Analytics.

Chad has given several talks on data and storytelling, including at the 2015 Tapestry Conference sponsored by Tableau Software and at Simon Fraser University's Dream Colloquium on Engaging Big Data.

WHAT YOU NEED TO KNOW
This workshop is designed for beginner to intermediate users of Tableau and starts with the basics (how to connect to data in Tableau and make basic charts). If you have some prior experience with Tableau, that's great. But if you've never used Tableau before, that's fine, too.

WHAT YOU NEED TO BRING WITH YOU
Your own PC or Mac laptop and a power cord to plug in. Your computer must also be able to get on the Internet through WiFi.
Tableau Public already installed on your computer. I recommend installing Tableau before registering to make sure it works on your machine, especially if you have a Mac (Tableau doesn't work with some early versions of OS X). You can find detailed installation instructions here.
A bagged lunch or money for lunch. To keep the price of this workshop down, this event will not be catered. However, there are several food courts downtown close to SFU Harbour Centre.

THE FINE PRINT

Cancellations by You: If you cancel a month or more before the workshop begins, you will receive a full refund (minus Eventbrite's service fees, which are about $30 per ticket). If you cancel 2-4 weeks before the workshop begins, you will receive a 50% refund minus service fees. No refunds will be provided for cancellations made less than two weeks before the start of the workshop, however you may transfer your ticket to someone else as long as you notify Chad by email.
Cancellations by Me: If this workshop is cancelled due to insufficient demand, or any other reason, participants will be entitled to a full refund. The organizer is not responsible for other costs incurred by participants, such as travel costs.
This workshop is being run personally by Chad Skelton and is not affiliated in any way with Kwantlen Polytechnic University or Tableau Software.
This workshop will use Tableau Public, the free version of Tableau's data visualization software, which is designed for making interactive charts for the web. Tableau Desktop, the paid version, allows you to share charts privately within your organization. The two programs are nearly identical, so the chart-making skills you learn on Tableau Public will be applicable to both programs. If you already have a paid Tableau Desktop license, you can use it for this training instead of Tableau Public. However, I do not recommend using the 14-day trial of Tableau Desktop for this training as it may expire before the training is over.
Questions? Please email me at cskeltondata@gmail.com