#TACCIreland & The Irish Times Women's Podcast
Description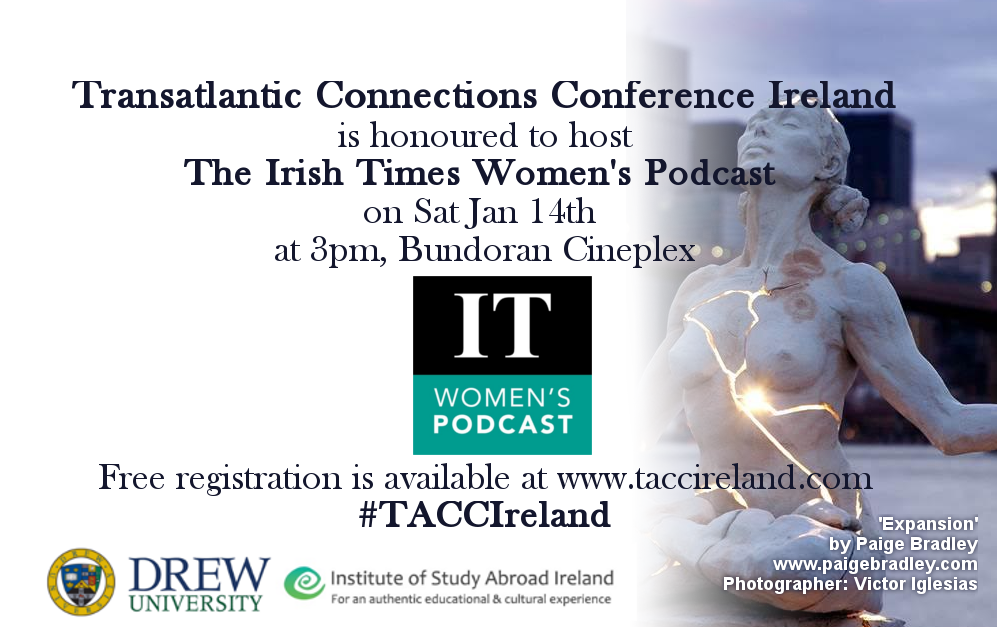 For all #TACCIreland 2017 events, click here http://taccireland.eventbrite.com
The Irish Times women's podcast will visit the Transatlantic Connections Conference for a live recording on Saturday 14th January at 3pm. Presented by Kathy Sheridan, the podcast – which is free to download from irishtimes.com or iTunes – is a weekly magazine programme that's engaging and current, with topics of interest and relevance to women's lives.
The Irish Times Woman's Podcasts will feature three women who all have a deep understanding of physical and invisible borders and barriers.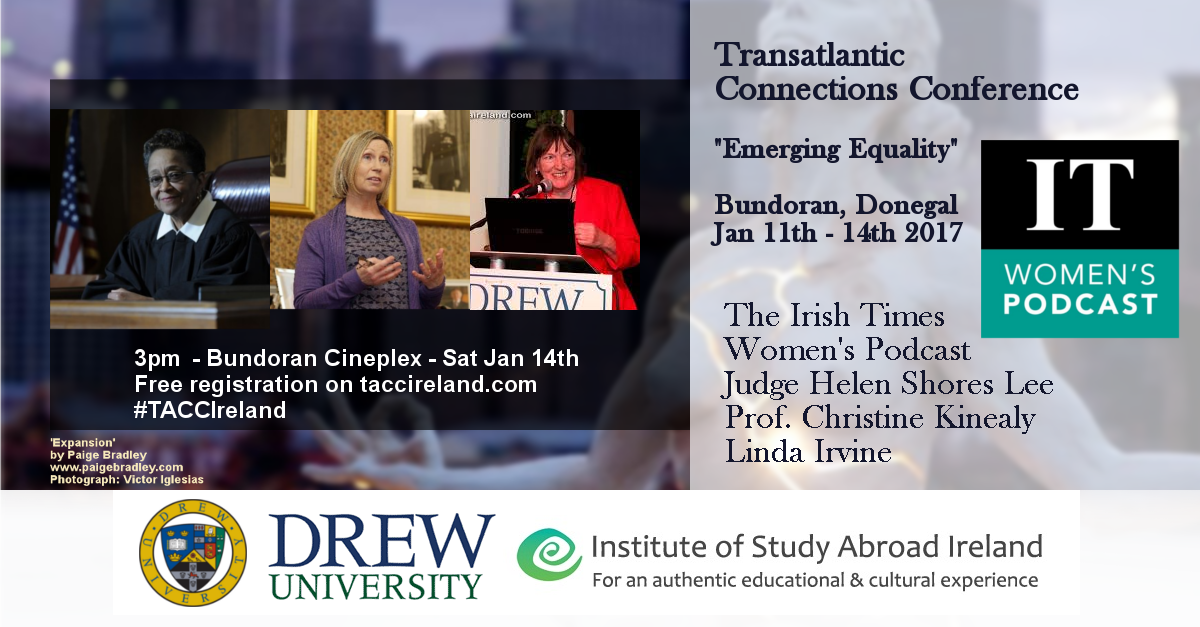 ​Helen Shores Lee grew up during the racially turbulent times of the 1960's in Birmingham, Alabama. It was a difficult time fraught with violence and racial inequalities.
​Christine Kinealy was born and raised in Liverpool .During The Troubles in Northern Ireland in the 1980s, Kinealy taught classes in Irish history at a women's center in the loyalist Shankill district of Belfast, covering poverty, disenfranchisement and women's issues.
​​Linda Ervine is a language rights activist from East Belfast, Northern Ireland. She is a supporter of the Gaelic Irish language and Ulster-Scots. Ervine comes from a British Protestant background and supports Northern Ireland remaining within the United Kingdom.
Music will be provided by The Henry Girls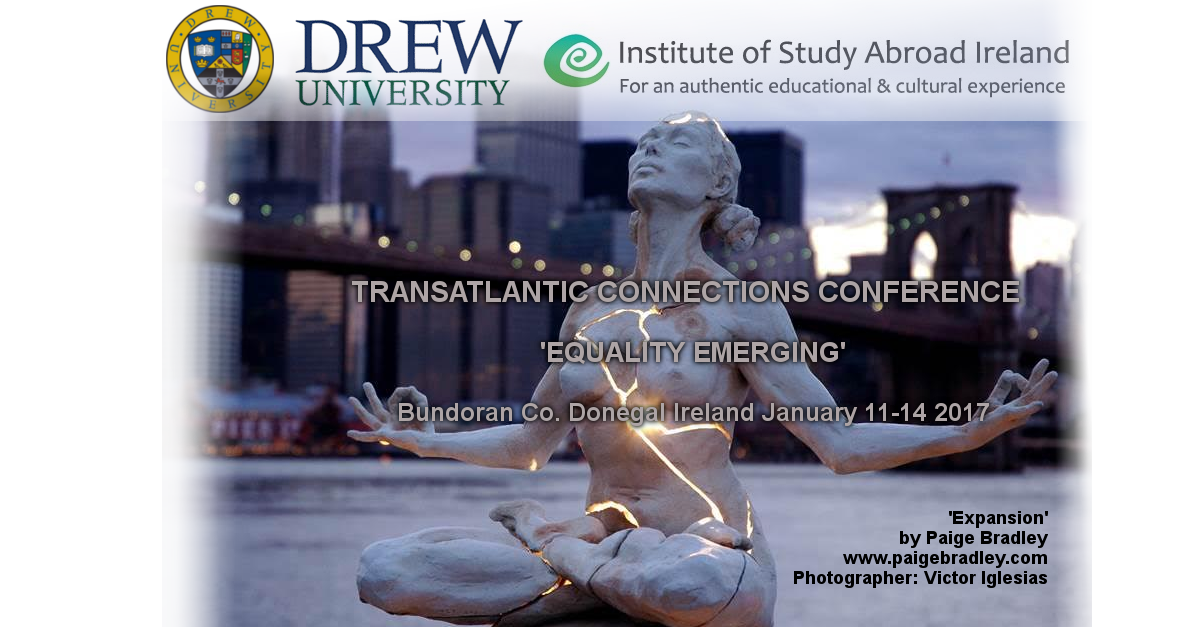 The Transatlantic Connections Conference will open on Wednesday January 11th at 7pm, beginning a four-day program of panels, lectures, keynote talks and cultural events by guest speakers from home and abroad.Panels continue on Thursday, Friday and Saturday, Lunchtime lectures with guest speakers take place Thursday, Friday and Saturday, with Keynote Lectures each of the evenings. There is also an Arts Program, including Arts Corner talks, Art Exhibitions and live music each evening.
Conference panels, lectures, arts and events are all open to the public and free of charge.
There are two main venues for all events:
Atlantic Apartotel Main Street Bundoran
Bundoran Cineplex Bundoran
The Conference website is www.taccireland.com
Transatlantic Connections Conference is a Drew University/Institute of Study Abroad Ireland collaboration, with support from Donegal County Council and Failte Ireland.