Description
Join us on Tuesday, June 26; for a very special evening of tacos & tequilla to help raise funds for
"Austin's Backyard Wish".

The evening will consist of a fun and educational tour of different tequilas, each matched with various tacos throughout the night, hosted by our very own wine, spriit and beer educator, Randy Fitzpatrick
Each ticket includes a four course dinner along with a guided tasting of 4 different tequila impressions, along with a welcome cocktail.

A list of the tequila being poured as well as the taco menu will be coming shortly
Tickets are only $95 (taxes & grat incl), with net proceeds going to the fund.
For more information on Austin's Backyard Wish, please visit:
https://www.gofundme.com/austin039s-backyard-wish

Who is Austin?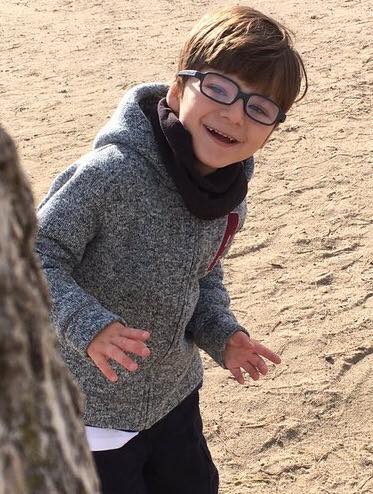 In March of 2017 at the age of four, Austin was officially diagnosed with Wiedemann-Steiner Syndrome (WSS). WSS is a rare genetic disorder that causes developmental delay, short stature, hypotonia and intellectual disability. This condition is caused by mutations in the KMT2A gene, also known as the MLL gene. It is inherited in an autosomal dominant manner. It is believed that there are less than 500 people worldwide with this syndrome and only approximately 12 have been identified in Canada. Because of the rarity of WSS there is limited information about the long term health of individuals with WSS.
Austin is a dynamic and energetic five year old who loves to be engaged with the world around him. From hockey, soccer and NASCAR to driving around the city looking for emergency vehicles and busses, or plain old hanging out with friends, Austin enjoys consuming all kinds of sensory input abd LOVES to be outside, running around and playing with friends. Right now Austin is not able to do that safely because of the nature of his backyard.
With the money from Childrens Wish and this GoFundMe we will be making his backyard fully accessible for him and his friends.
To donate directly to the GoFundMe fundraiser, please visit
https://www.gofundme.com/austin039s-backyard-wish

For more information on Wiedermann-Steiner Syndrome, please visit:
http://www.wssfoundation.org/wiedemann-steiner-syndrome/

(EventBrite fees extra).
Additional beverage purchases not included.

Seating is very limited (ONLY 48 seats).
Makes the perfect Father's Day gift!!
Purchase your tickets today.
Tickets/Reservations can only be purchased/made via EventBrite.