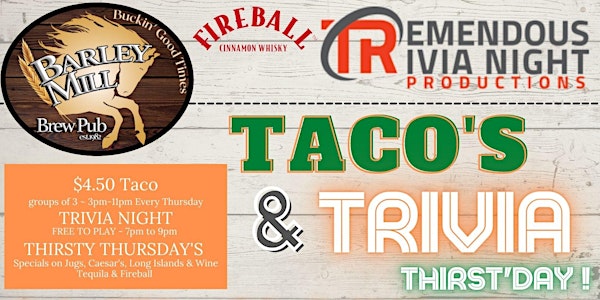 Tacos and Trivia Thirst'day at The Barley Mill, Penticton!
Event Information
Location
Barley Mill Brew Pub
2460 Skaha Lake Road
Penticton, BC V2A 6E8
Canada
Tremendous Trivia & The Barley Mill Brew Pub are delighted to bring you a night of tacos, beverages and great trivia every Thursday at 7pm!
About this event
Join us for Tremendous Trivia every Thursday evening at Penticton's Finest Brew Pub, The Barley Mill!
Tremendous Trivia and The Barley Mill Brew Pub and Sports Bistro are delighted to bring you an evening of great trivia in Penticton! Your charismatic host will bring to you a challenging and very entertaining evening of general knowledge and pop culture trivia, two Name That Tune rounds, laughter, learning and PRIZES!
Who will win the coveted Tremendous Trivia trophy? Get a group of friends together to play, it may be you!
Enjoy The Barley Mill's special tacos and drink specials, including jugs, Caesar's, Long Islands, wine, tequila and Fireball! There are gift certificates for the top teams, and random draw prizes throughout the night.
Note that Tremendous Trivia events comply with all public health orders as part of our joint Covid plan with our venues, including vaccine mandates if required.
Make Thursday Night Trivia at The Barley Mill a part of your social calendar. See you there!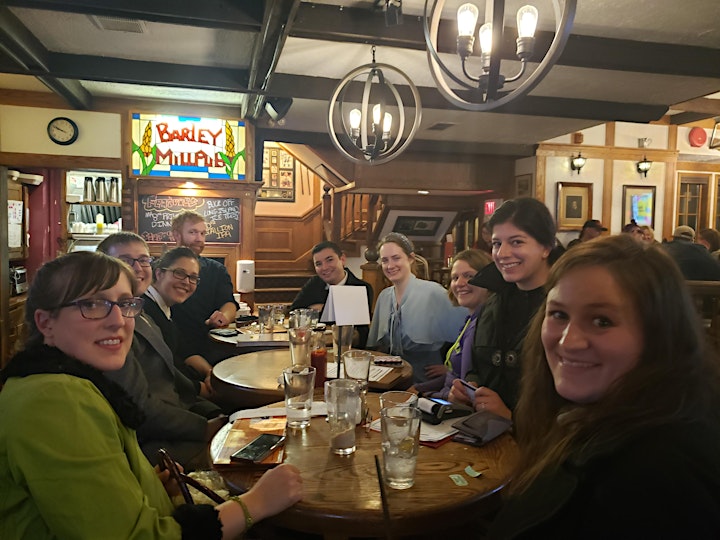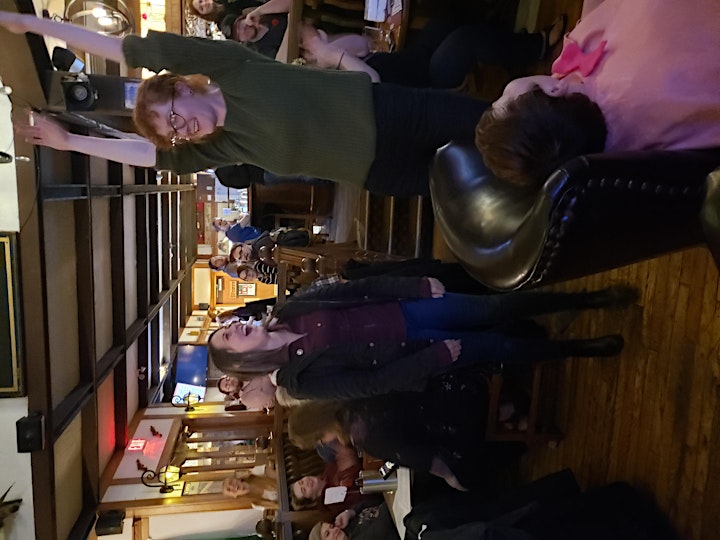 Location
Barley Mill Brew Pub
2460 Skaha Lake Road
Penticton, BC V2A 6E8
Canada