A program employing Tai Chi and Qi Gong principles to optimize health benefits working with the breath, the physical body and the mind
About this event
Revitalizing Your Energy with Tai Chi Qi Gong
This 8 week program is specially designed for BIAYR Members and their support personnel. It uses a holistic approach to activate your vital energy (Qi), with focus to improve:- balance, strength, co-ordination, relaxation, and flexibility. It employs Tai Chi and Qi Gong principles to optimize health benefits working with the breath, the physical body and the mind in a fun and enjoyable way. A seated format is used for most exercises but can be easily done standing if desired.
The same set of exercises are repeated in each week. Optimum repetitions in same routine enable you to feel the effect of the movements better and enjoy more.
**EACH SESSION IS CAPPED AT 10 REGISTRANTS**
Required Equipment:
Computer/tablet, No other special equipment required.
Please join in comfortable wear.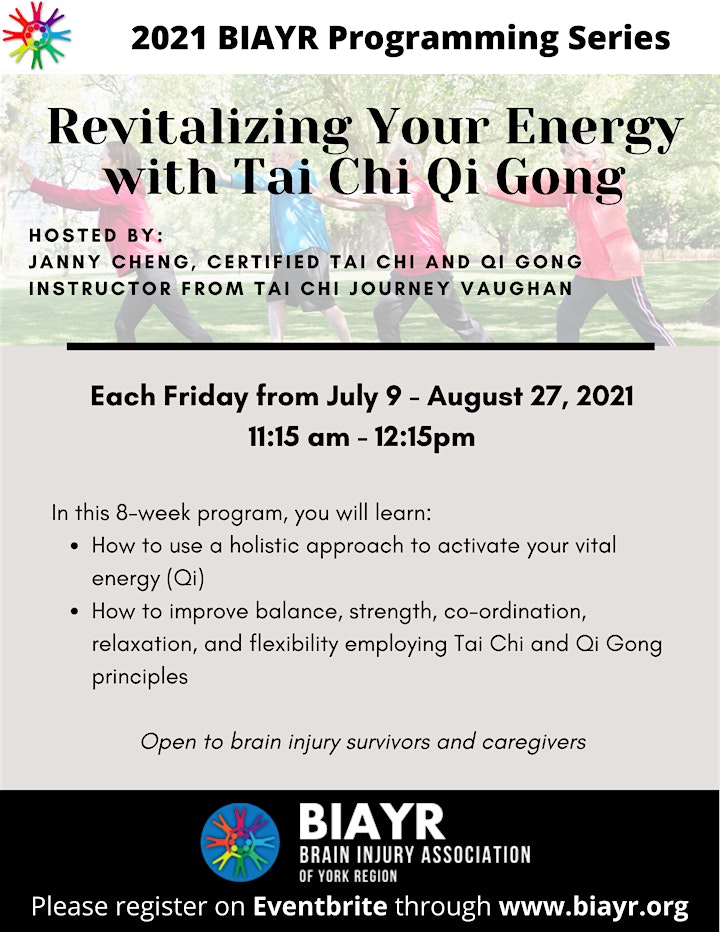 About Janny Cheng:
Janny has been a passionate tai chi instructor for over 10 years. She believes in the benefits of Tai Chi and wishes to bring it to the community. Many seniors in various retirement homes enjoy her working with them and look forward to each session. She is the program director and conducts Tai Chi classes as well as Qi Gong programs in a Tai Chi club.
Janny's background in alternative education has helped to steer her into a holistic approach to bring about an unification of mind, body, and emotional well-being. Her students relish her sincerity and friendliness. They are often inspired to get deeper into the internal arts of Tai Chi and Qi Gong.
'If you enjoy doing something, it can bring more benefits to your wellness; if you haven't tried it, it's time to explore'- a motto she portrays through her teaching.
Janny is a certified Tai Chi and Qi Gong instructor.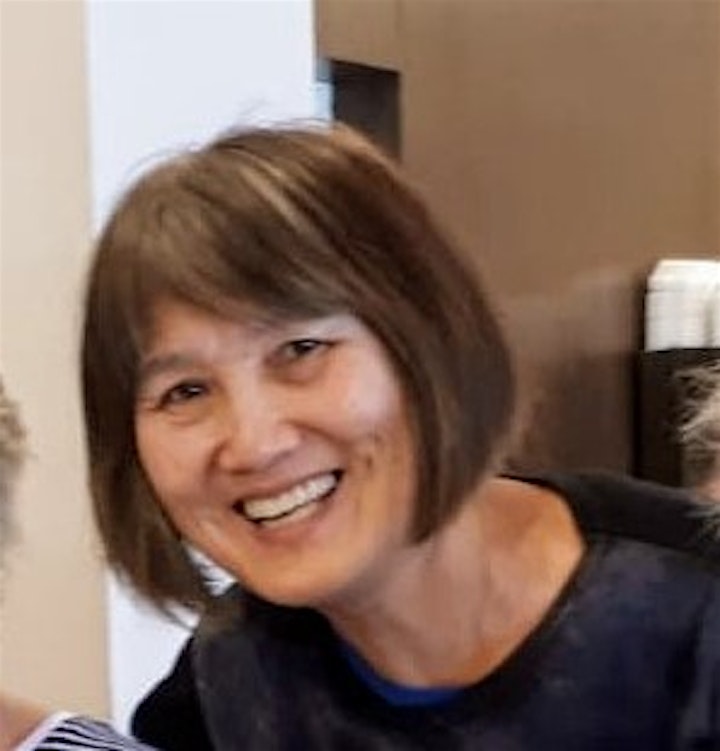 Organizer of Tai Chi Qi Gong - 2021 BIAYR Programming Series