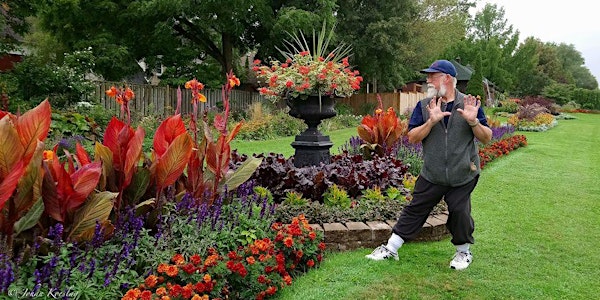 Tai Chi Series - Review and Practice all 108 Moves (all experience levels)
Join Johan Koeslag as he leads you through practice and review of all 108 moves
About this event
This series of webinars offers the opportunity to review and practice a Chinese martial art and system of calisthenics, consisting of sequences of very slow controlled movements. The practice promotes the qi or life energy within us to flow smoothly and effectively throughout the body. It is also a meditation and spiritual practice.
Johan Koeslag has been practicing Tai Chi since 1995 and has taught many classes. Whether you're a novice or a seasoned participant, Johan will take you through a series of classes to learn and practice all 108 moves. Recordings of step by step lessons are available for review at www.awakeningspirituality.ca.
Presented by AWAKENING SPIRITUALITY, an online gathering for spiritual seekers to openly explore various spiritual topics, share knowledge, experience, understandings and even question in a safe, non-judgmental space. The focus is on dialogue and guidance rather than dogma or restricted thinking.
If you would like to support this and other such meaningful activities being offered by Awakening Spirituality, we would humbly and gratefully appreciate your support. We are a REGISTERED NON-PROFIT CHARITY. E-transfers can be sent to donations@awakeningspirituality.ca. Receipts will be provided. You may also support us by using this link https://amzn.to/3wWcfS when you shop at Amazon without any added expense to you.
Website: www.awakeningspirituality.ca
Podcasts: https://anchor.fm/awakening-spirituality
Facebook: www.facebook.com/awakeningspirituality.ca/
Youtube: www.youtu.be/dlJXcyCxybE
DATE/TIME:
Select Mondays @ 3 PM EDT (CAN/US)
ZOOM ONLINE: Attendees will receive a link to this session after selecting an RSVP ticket (as well as 48 hours prior, 2 hours prior, and 10 minutes before the event begins) for you to join the video conference on your phone, tablet, or PC from the comfort of your own space.
NOTE: For the best experience, please be sure you have the latest version of ZOOM by checking here https://tinyurl.com/zoom-up
DIAL-IN AUDIO: Can't do video? Just dial-in from your home/cell phone and punch in the meeting ID number from your order notification email.
Phone: *1-647-558-0588 (Toronto and area)
*Long distance charges may apply
Meeting ID: (see 9 digits in link to the right under "Online event")
NOTE: The RSVPs here represent only some folks who may join since this event is advertised across multiple media platforms.