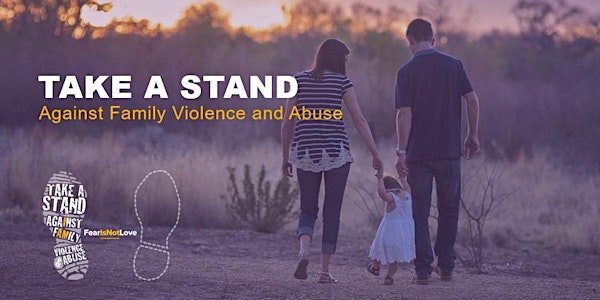 TAKE A STAND Against Family Violence and Abuse
Learn how to support a victim of Family Violence and Abuse. Recognize, Respond, and Refer.
About this event
We know that in times of uncertainty and unprecedented crisis, the incidences of family violence and abuse increase in our community. We all have a role to play.
FearIsNotLove offers a free webinar focused on supporting individuals and families. Participants learn how to identify family violence and abuse in all its forms, ways to respond compassionately and positively to victims, and how to connect victims to resources. In 1 hour you can learn:
Different types of abuse

How to recognize, respond and refer

Barriers victims face

Myths and misconceptions

Statistics and research around family violence and abuse
The focus of the presentation is to give participants the skills and confidence to recognize and support victims of family violence and abuse.
If you would like to join one of our presentations click "Select A Date". More dates are being added regularly.
For more information:
TakeAStand@fearisnotlove.ca    or    403-290-1552 ext 426.
We can all TAKE A STAND and play an important role in supporting friends and family. FearIsNotLove is more than a shelter, offering numerous programs and services which help women, children, youth and men impacted by family violence and abuse, as well as family and friends looking to support victims.
For more information about FearIsNotLove visit us online.