Part of the Taking Action! speaker series, hosted by SFU Public Square and the Resilience BC Anti-Racism Network
About this event
The Taking Action! speaker series features activists from around the world sharing their successes and strategies for effective anti-racism work. Going beyond identifying the problems of racism, colonialism, hate and discrimination, these lectures focus on ways we can adapt these strategies to take a decolonized approach to anti-racism work in communities across B.C.
For this second lecture in the series, we will hear from Sarah Augustine, a Pueblo (Tewa) descendant and the author of The Land Is Not Empty: Following Jesus in Dismantling the Doctrine of Discovery (Herald Press, 2021).
Augustine describes the Doctrine of Discovery as "a theological, philosophical and legal framework that gave Christian governments the moral and legal right to invade and seize Indigenous lands and dominate Indigenous peoples ... setting the stage for colonization, as well as the enslavement of African people by Europeans." Augustine will guide us on a journey away from this Eurocentric worldview and toward an Indigenous view of interdependency and a return to a planet that sustains all life.
Augustine will be joined by language keeper and visionary leader Sophie Pierre, a former chief of the St. Mary's Indian Band, now known as ʔaq'am, of the Ktunaxa Nation in southeastern B.C., and former Chief Commissioner of the British Columbia Treaty Commission. Pierre's work illustrates the power of dismantling and rebuilding to create renewed life for her community.
Taking Action!
The Taking Action! series is part of a partnership between SFU and the Resilience BC Anti-Racism Network, a provincial government program that connects B.C. communities with support, information and training to prevent and respond to incidents of racism and hate. With this partnership, SFU aims to build reciprocal relationships that combine the university's research expertise with the knowledge and experience of community activists who have been leading anti-racism work in B.C. for years.
Need help?
If you have any questions about the event, or if you need any assistance with registration, please contact us at psqevent@sfu.ca.
About the speakers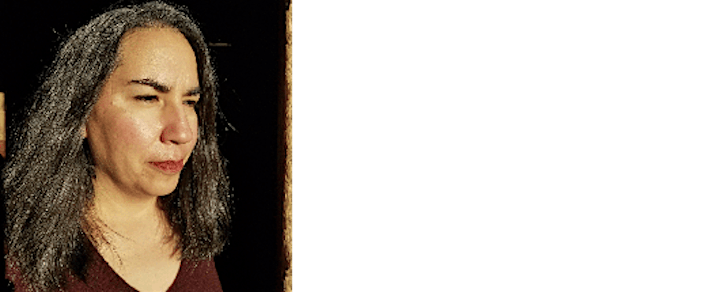 Sarah Augustine
Sarah Augustine, who is a Pueblo (Tewa) descendant, is founder and co-chair of the Dismantling the Doctrine of Discovery Coalition and the executive director of a dispute resolution centre in central Washington State. She is also the co-founder of Suriname Indigenous Health Fund (SIHF), where she has advocated for vulnerable Indigenous peoples since 2004. She has represented the interests of Indigenous community partners to their own governments, the Inter-American Development Bank, the United Nations, the Organization of American States' Inter-American Commission on Human Rights, the World Health Organization, and a host of other international actors including corporate interests. She is a columnist for Anabaptist World and co-hosts the Dismantling the Doctrine of Discovery Podcast with Sheri Hostetler. In Washington State, where she lives, she serves in a leadership role on multiple boards and commissions to enable vulnerable peoples to speak for themselves in advocating for structural change. She and her husband, Dan Peplow, and their son live in the Yakima Valley of Washington. She is author of the book The Land Is Not Empty: Following Jesus in Dismantling the Doctrine of Discovery (Herald Press 2021).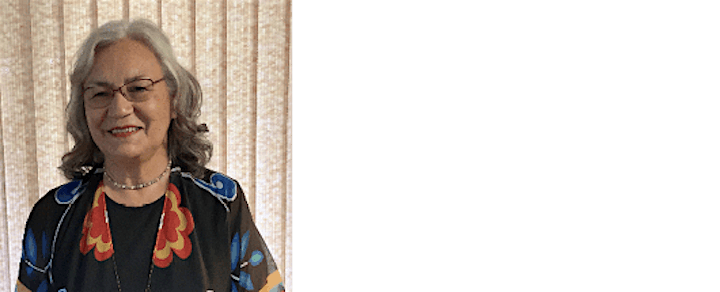 Sophie Pierre
Former chief of ʔAq̓am, St. Mary's Indian Band and former chief commissioner of the British Columbia Treaty Commission, Sophie Pierre is an accomplished Indigenous leader, distinguished for her commitment to First Nations' economic development.
Sophie Pierre served on the council of the St. Mary's Indian Band, now known as ʔaq'am, of the Ktunaxa Nation for 30 years, 26 as elected chief. She was also the administrator of the Ktunaxa/Kinbasket Tribal Council and served as the tribal chair of the Ktunaxa Nation Council for 25 years. During that time, she also served as chairperson of the First Nations Finance Authority, president of St. Eugene Mission Holdings Ltd., and co-chair of the International Advisory Committee to the Indigenous Nations Institute for Leadership, Management, and Policy of the University of Arizona. Sophie Pierre was appointed chief commissioner of the BC Treaty Commission from April 2009 to 2015, by agreement of the Governments of Canada and British Columbia and the First Nations Summit. She has also served on numerous boards and committees, local, regional, provincial, national and international.
Sophie Pierre was recognized with the Order of Canada in 2016. She also received the Order of British Columbia in 2002 and the National Aboriginal Achievement Award in the business category in 2003. During her tenure as chief commissioner, Sophie Pierre was awarded two honorary doctorates of law: in 2010 from the University of Canada West and in 2012 from the University of British Columbia.
Since her retirement in 2015, Ms. Pierre was recognized in BC Business Magazine as one of the top 50 most influential women in B C.
As the mother of three children and grandmother of four, Ms. Pierre, a fluent Ktunaxa speaker, has always been an active member of ʔaq'am (St. Mary's Band) and a key volunteer in community projects ranging from school trips and sports and recreation events to fundraising efforts.
She now spends her time as an elder adviser to her community and to the Ktunaxa Nation. The Pierre Elliott Trudeau Foundation appointed her a Trudeau mentor in 2017.
(Bio source: Trudeau Foundation)
Event partners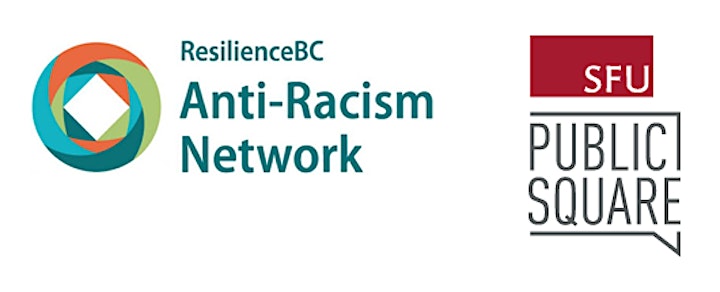 Accessibility, technology and privacy
Accessibility
Closed captioning in English will be available at this event.
A captioned video recording of the event will be emailed to all registrants after the event.
Online event
A link and password to access this online event will be emailed to all registrants via Eventbrite shortly before the event.
Technology requirements
To engage with this online event, you will need a computer (laptop or desktop), tablet or smartphone, with speakers or headphones.
We recommend that you use a computer for the best experience of this event. Some interactivity and accessibility features are not available when using a smartphone or tablet.
Protecting your privacy
This event will be recorded, but only the speakers will be visible in the published recording. The recording will be shared with all registrants and published on SFU Public Square's website, YouTube and social media channels.
To ensure that we are using online event technology in a privacy-conscious way, we are following best practices for this online event series:
We will only circulate the event link to those who are registered for the event
We will password-protect the event
We will enable end-to-end encryption
We will not use attention tracking
To protect your own privacy:
We remind you that whatever you say during the event is public, so please do not share sensitive information about yourself or others, and do not say anything you do not wish to enter the public domain.
To protect the privacy of others:
Please do not record or photograph yourself, other participants, or the hosts during the event, unless permission is requested and given.
Community guidelines
Our community guidelines are intended to ensure the safety of all guest speakers and event participants, and to foster honest, socially accountable dialogue at our events. Thank you for respecting our community guidelines!
Above all, there will be zero tolerance for those who promote violence or discrimination against others on the basis of race, ethnicity, national origin, sexual orientation, gender identity, religious affiliation, age, or disability. Anyone who incites harm towards other participants (whether through chat, video, audio or otherwise) will be removed at the discretion of our technical team and moderator.
Don't assume pronouns/gender/knowledge based on someone's name or appearance. Please refer to people using the usernames and/or pronouns they provide.
Take space, make space: share your perspective, and make space for other voices to be heard too. Recognize that we are all here to learn.