Description
Travelling by air in their small plane, James and Deborah Fallows visited often overlooked cities and towns across America, including in the country's midsection, sometimes referred to as "fly-over country." The perspective they gained was often surprising as they uncovered off-the-beaten-path communities rising from the ashes of industrialism and reimagining themselves in creative ways. The Fallows, both writers for The Atlantic magazine, chronicled their four-year odyssey in the recently published book Our Towns. They share with us their optimistic take on the people and places they discovered, and what's making communities thrive today.
Thursday, August 30, 1-2 p.m. EDT Free! Register today.
(If you can't join us for the live call, please register and we will send you the call recording.)

Presented in partnership with: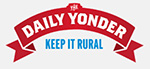 Deborah Fallows, Author of Our Towns




Deborah Fallows is a linguist and writer who holds a PhD in theoretical linguistics and is the author of two previous books. She has written for The Atlantic, National Geographic, Slate, The New York Times, and The Washington Monthly, and has worked at the Pew Research Center, Oxygen Media, and Georgetown University. She and her husband have two sons and four grandchildren.

James Fallows, Author of Our Towns



James Fallows has been a national correspondent for The Atlantic for more than thirty-five years, reporting from China, Japan, Southeast Asia, Europe, and across the United States. He is the author of eleven previous books. His work has also appeared in many other magazines and as public-radio commentaries since the 1980s. He has won a National Book Award and a National Magazine Award. For two years he was President Jimmy Carter's chief speechwriter.

Fran Stoddard, moderator

A national award-winning producer of video programs, Fran produced and hosted a popular interview program on Vermont Public Television for more than a decade. She frequently serves as moderator for community events and has served on numerous non-profit boards.