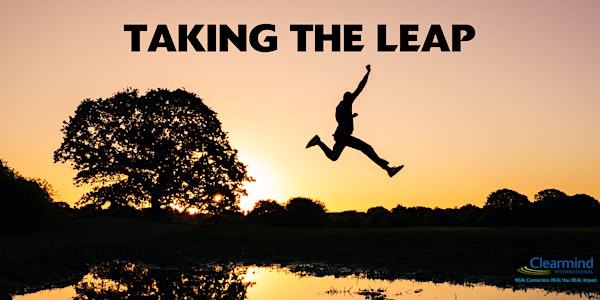 Taking The LEAP!
What does it mean to take a leap of faith?
About this event
Risk and reward often go hand in hand. When you get excited about a new possibility or direction, whether it be personal or otherwise, there is a part of your mind that kicks in to tell you all the reasons why it maybe isn't a good idea.
Fear and anxiety often stop us before we even start. How can you tell the difference between a legitimate consideration - and illegitimate fear?
Join Clinical Counsellor and Best Selling Author Catherine O'Kane as she discusses how to feel the fear and take the leap anyway.
Join Us - LIVE ON ZOOM!