Event Information
Location
MaRS Discovery District
Autodesk, Ground Floor
101 College Street
Toronto, Ontario
Canada
Description
Join MaRS Discovery District for the launch of Talent Fuels Tech, a strategy for how the Toronto region can win the global race for top tech talent.
We are pleased to be joined by the Hon. Mitzie Hunter, Ontario Minister of Advanced Education and Skills Development, as well as tech industry leaders from ventures, corporations and post-secondary institutions who were instrumental in driving this vital work.
Next generation skills
The Toronto region's tech sector is booming, but to sustain that growth it needs to attract and retain in-demand talent with the right skills and mindsets to succeed in a fast-changing economy. MaRS has led an in-depth labour market analysis of the tech industry in the GTA, drawing on its innovation ecosystem partners and capturing the views of both employers and talent.
Based on these findings, MaRS brought together industry, academia, government, and the broader innovation ecosystem to create a strategy for making the GTA even more attractive to people with the skills needed to build the next generation of breakthrough companies.
The strategy launch will open with an overview of the report findings, followed by a panel discussion with industry leaders.
Join us as we launch this important report and kick off the work of turning its recommendations into reality.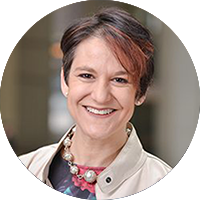 MODERATOR: Daneal Charney – Director, Talent, MaRS
Daneal heads the talent team within MaRS Venture Services, with a mandate to serve entrepreneurs across all high-growth sectors to scale their talent. She works with executive teams to develop strategies that advance their competitiveness as both employers and workplaces. Recently Daneal co-produced the inaugural #MoveTheDial event, bringing together one of the largest gatherings of tech startup female leaders in Canada, including 100 founders and 40 venture capitalists. Daneal is a sought-out expert, entrepreneur, mentor and speaker on leading HR thinking. She's a recognized Canadian HR Awards Finalist in the Category of Best Employer Branding (2016) and AceTech Ontario Leadership Initiative Award recipient (2017).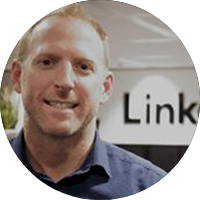 Chris Brown - Director of Talent Solutions Canada, LinkedIn
Chris is a business leader and believer in team and company culture. At LinkedIn he works with customers to help them attract future talent through the LinkedIn professional network and build their employer brand in new and innovative ways. Ask him about: social media, professional networking, social recruiting, and anything about how to use LinkedIn effectively, such as how to build your professional identity, recruit, manage your employer brand or to share/research ideas.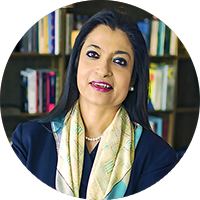 Ananya Mukherjee-Reed – Dean, Faculty of Liberal Arts and Professional Studies, York University
Ananya is Dean of the Faculty of Liberal Arts and Professional Studies and a Professor of Political Science at York University. She was recently named as one the five brilliant women from academia by Canadian Immigrant magazine in its third annual tribute to "Immigrant Women of Inspiration." In 2016, she was awarded the Pioneer of Change award for excellence in social impact by Skills for Change, Toronto. Her teaching and research focus primarily on themes of human development and gender-based justice.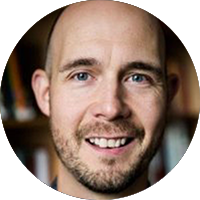 Robb Gilbert –

Manager, People and Culture, BlueDot

Robb is driven by an empathetic need to understand what motivates and engages people. He has made a career of creating meaningful experiences that foster happiness by focusing on the human connection, instead of enforcing policy. Prior to BlueDot, Robb led teams at Klick, Randstad and Ernst & Young. Robb has started and operated multiple profitable small businesses.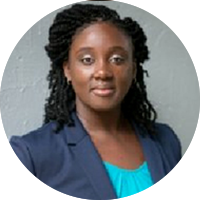 Gladys Okine - Executive Director, First Work
Gladys is the Executive Director of First Work: Ontario's Association of Youth Employment Centres. Having served a variety of populations, Gladys specializes in developing solutions for marginalized youth, women and newcomers. She's also been involved in several community initiatives designed to increase the generation, investment and circulation of wealth and business resources at local and municipal levels. Over the past 15 years she has contributed to the improvement of employment and community development programs for the YMCA of Greater Toronto, WoodGreen Community Services, George Brown College and Toronto Community Housing. She has completed advanced studies in Community Economic Development from Simon Fraser University, a diploma in Counseling for Immigrants & Refugees from George Brown College and an Honours Bachelor of Arts from the University of Toronto. Gladys most recently completed an MBA in Global Business Management.
Date and Time
Location
MaRS Discovery District
Autodesk, Ground Floor
101 College Street
Toronto, Ontario
Canada