Conversations can get messy, especially given the current climate. Instead of avoiding them, let's practice navigating them together.
About this Event
About the Event:
Join Rue Rue Life for a social distance gathering of open minds and a messy conversation while we decorate pottery for your new plants. What better way to practice navigating challenging and thought-provoking topics than by literally getting your hands dirty? Talk Dirty With Me provides us all with an opportunity to grow together, in more ways than one.
As you may have noticed, things have felt pretty intense and don't look like they're going to loosen up any time soon. The Rue Rue Life hope is that through interactions like this, we can be reminded that we can still share things in common and establish respect for others even if we don't see eye to eye.
Start your weekend with a morning with your community, enjoy a cup of coffee and baked goods, get your hands dirty, challenge your mind, and leave with a fully belly/engaged mind/potted plant. While someone may see and experience the world differently than you, instead of shutting off your phone or closing your laptop in opposition, you have the opportunity to listen and learn.
Ticket Cost Includes:
Personal space for paiting and social-distance appropriate conversation
4" pot
4" plant
Assortment of acrylic paints
Paint brushes and palettes
Coffee and baked goods
What You Bring:
Mask - yup, it's required
Open mind - you may hear a perspective that differs from your own
Courage - you are empowered to speak up and engage in healthy dialog with people in your community who may think differently than you
Compassion - the sympathetic awareness of others' distress, coupled with a desire to alleviate suffering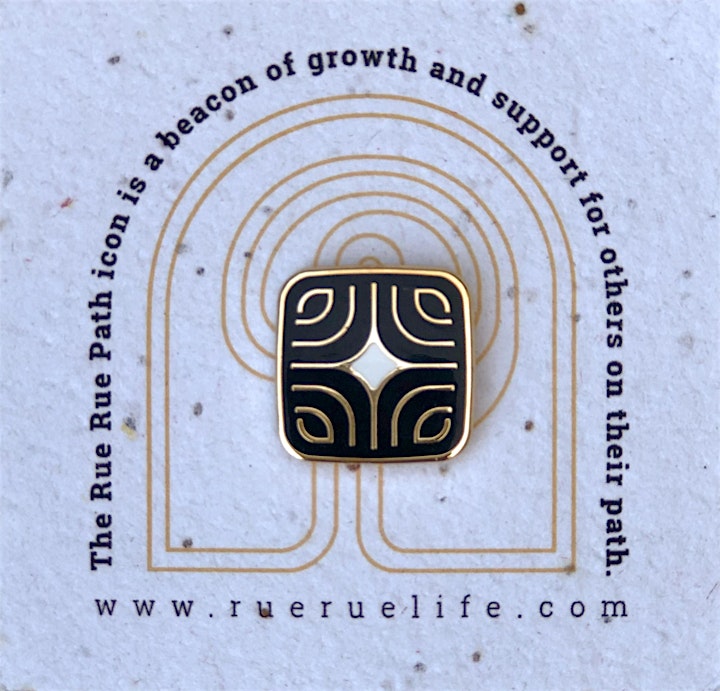 What is Rue Rue Life?
RUE
Verb /'rü/
To feel sorry about an event and wish it had not happened; regret.
"She rues the day that she never went after her dreams."
RUE-RUE
Noun /'rü-rü/
To embrace the struggles and loss inherent in the human experience,
and become stronger because of it; self-care & self-awareness .
// "She feels a sense of rue-rue in the wake of her loss."
Rue Rue Life was created to connect people from all walks of life based on what's universal to the human experience; love, loss, grief, pain and healing. When we understand that every human is on the difficult path to self-realization we can grant each other, and ourselves a little more compassion.
When we feel in tune and balanced within ourselves, we develop a strong foundation to be open and supportive toward others. It starts with self-awareness and that ideally will open the doors for more peaceful dialog through vulnerability. By breaking the barriers within ourselves, we can build bridges between one another.
Community and connection do not require similar experiences or environments to allow us to empathize with one another. Rue Rue Life exists to remind us that as humans, we share so much more in common than the things that separate us. Like the art of kintsugi, let us help one another mend our broken parts and become more resilient from our presumed weaknesses.
Keep an eye out for the Rue Rue Path symbol to remember we're all dealing with something that's affecting us and our behavior.
FAQs:
How can I contact the organizer with any questions? If you have any questions, please email sy.page@gmail.com! She would be happy to answer any questions you may have!
Can I purchase more than one ticket? To eliminate any registration issues on our end, you can only purchase one ticket through Eventbrite.