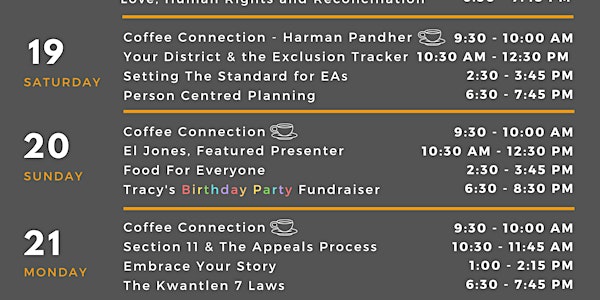 Tamara Taggart Presents BCEdAccess Trivia Fundraiser Party!
Come with your mad trivia skills, raise money and win PRIZES on Tracy Humphreys' birthday - founder and chair of BCEdAccess!
About this event
This BCEdAccess fundraiser will be a chance to spend time with founder and chair Tracy Humphreys and celebrate her birthday! Tracy will be joined by board secretary and queen of swag Chantelle Morvay-Adams, and our host and emcee the amazing Tamara Taggart!
Enjoy an evening of fun and trivia with your fellow BCEdAccess supporters! Winners will receive an assortment of fabulous prizes, including our always coveted swag!
This event will take place online, so you don't even need to leave your house and you can wear your favourite jammies or loungewear to join the fun.
Ticket sales are by donation so choose your price and help us raise funds to support the activities of the BCEdAccess Society!
We hope to see you there!