TAMI (Talking about Mental Illness) with Elisha Rogal
About this event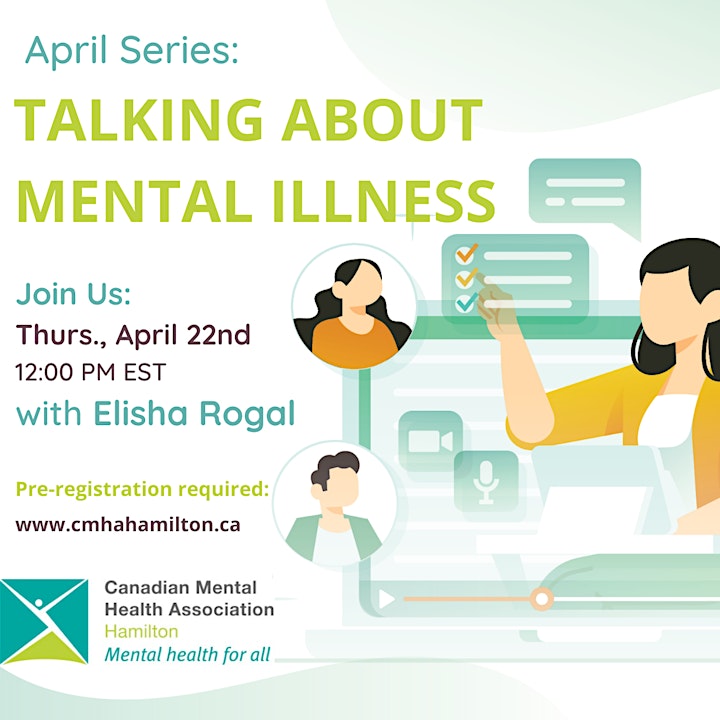 CMHA Presents: TAMI- Talking About Mental Illness
Join us for a free webinar via zoom to discuss stigma, mental health / illness and hear from a person with lived experience.
The goal of a TAMI presentation is to reduce the stigma surrounding the topic of mental health and mental illness, while providing a safe forum for participants to discuss the importance of mental health.
Thursday April 22nd Guest Speaker: Elisha Rogal
12:00 - 1:30 PM EST
Elisha has been sharing her story with the TAMI program for over two years now. She is very proud of the work she does in the education sector helping youth in their path to success.
Pre-registration through the CMHA Hamilton website: www.cmhahamilton.ca
For any additional questions, please e-mail Mikaela Ivanco at mivanco@cmhahamilton.ca.
Please do not e-mail through Eventbrite.