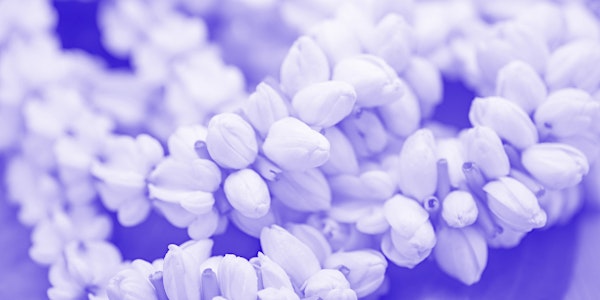 Tamil-led Community Town Hall: Responding to Gender and Sexual Diversity
This event is an invitation to engage in conversations around gender and sexual diversity in the Tamil Community.
About this event
This event is hosted by the Sexual Orientation and Gender Identity (SOGI) Project at Alliance for South Asian Aids Prevention (ASAAP) in Partnership with the Queer Tamil Collective
This event is an opportunity to collectively explore the question of how can we transform violence and center the radical joy and pleasure, of our community. It is an invitation for health and social service providers, educators, community organizers, activists, families and individuals to come together in a meaningful way to talk about gender and sexual diversity in the Tamil community.
கனடா வாழ் தமிழ் சமூகத்தில் உள்ள பாலின அடையாள மற்றும் பால் ஈர்ப்பு வேறுபாடுகள் பற்றிய கலந்துரையாடல் நிகழ்ச்சி முன்னெடுக்கப்படுகின்றது. எமது சமூகத்தில் உள்ள அடக்குமுறைகளையும் வேறுபாடுகளையும் உருமாற்றம் செய்து, வேறுபடும் பாலின, பாலீர்ப்பு அடையாளங்களுடைய தமிழர்கள் உட்பட, அனைவரையும் உள்ளடக்கும் ஒரு விடியலை நோக்கி பயணிப்பது எப்படி? எனும் வினாவினை முன்வைத்து கலந்துரையாட வரவேற்கிறோம்.
This event will be in-person/online hybrid
It is a bilingual event. Will take place in English and Tamil
தமிழிலும், ஆங்கிலத்திலும் நடைபெறும்
நேரிலும், மெய்நிகரூடாகவும் இடம்பெறும்
This event centers Queer Tamil experiences, QTBIPOC people will be prioritized and all will be welcomed.
அனைவரையும் வரவேற்கிறோம்
If you have any questions or concerns, feel free to reach out:
Dhiviya Prabaharan (Any pronouns) SOGI Capacity Building Coordinator sogiproject@asaap.ca
முன் பதிவு செய்பதற்கு: www.asaap.ca/capacitybuildingsogi
தொடர்புகளுக்கு: திவ்யா பிரபாகரன் sogiproject@asaap.ca
About the Organizers:
Alliance for South Asian AIDS Prevention
ASAAP is committed to providing culturally responsive holistic health promotion and support services for people from SAMEIC (South Asian, Middle Eastern, Indo-Caribbean) and other related communities who are LGBTQ+ and/or living with, at risk of, or affected by HIV and related health conditions. Our services are offered in English, Tamil, Hindi, Urdu, Punjabi, Gujarati, Bengali, Nepali, Arabic, Farsi, and Turkish. Support in other languages may be available based on availability of staff and/or volunteers.
SAMEIC (South Asian, Middle Eastern, Indo-Caribbean) is more than a geographical identity. We recognize that throughout history, South Asian, Middle Eastern, and Indo-Caribbean individuals and families have been relocated across the globe. Our community members are from countries including but not limited to Afghanistan, Bangladesh, Bhutan, India, Myanmar, Nepal, Pakistan, Sri Lanka, Tibet, Syria, Iran, Egypt, Lebanon, Jordan, Barbados, Belize, Dominican Republic, French Guiana, Grenada, Guadeloupe, Guyana, Haiti as well as other South Asian diaspora with roots in places such as Fiji, Maldives, and Mauritius. We recognize the richness and diversity within these communities and offer our services from a culturally and linguistically responsible lens.
We serve youth, including LGBTQ+ youth. We serve those who are struggling with substance use.
Queer Tamil Collective
Queer Tamil Collective (QTC) is a group of Queer Tamil people living in the Diaspora. Artists, activists, organizers, and cultural workers coming together to transform violence and create meaningful change within the Tamil Community. Queer Tamil people have been at the foreground of advocacy and activism in Canadian arts and culture for over three decades. Our resounding voice of intersectionality speaks to the violence that we continue to endure being Queer and Tamil.
Our goal is to joyfully affirm queer, trans, non-binary, intersex Tamil lives through a trauma Informed, harm-reduction approach to engaging with the community. One of our goals includes centering the safety of queer, trans, non-binary, intersex Tamil people while creating spaces for gathering and community building. We also offer peer and communal support for queer, trans, non-binary, intersex Tamil people. We engage in community mapping to identify services and supports and available to our members. QTC is also involved in the work of capacity building for groups, organizations and agencies to better support the community by storytelling, art, centering health and wellness through harm reduction, and sexual/mental health promotion. We organize gatherings, workshops, and events around topics of safe housing, food security, harm reduction, and mental health in response to the arising needs in the community. QTC operates within a feminist, anti-opression framework critical of social hierarchy and hegemony in its various forms.