Description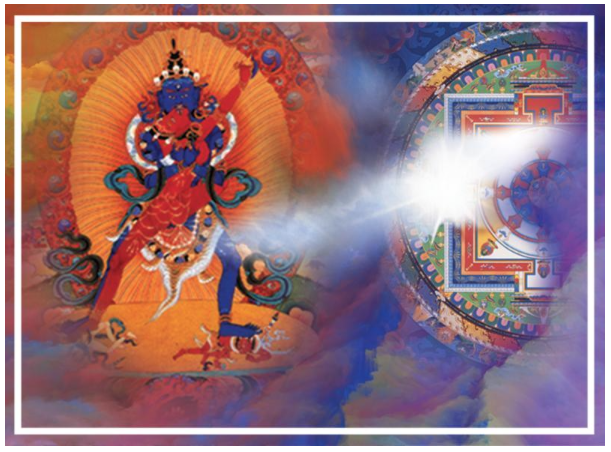 May 20 - 26th, 2017 at Loon Lake Lodge & Retreat Centre
ONLY A FEW SPOTS LEFT!
WE ARE OFFERING AN OFF-SITE OPTION TO THOSE UNABLE TO LODGE AT LOON LAKE FOR THE DURATION OF THE RETREAT - CONTACT INFO@ONTOGONY.COM FOR DETAILS

EXPERIENCE THE PROFOUND TEACHINGS OF MAHAMUDRA IN A PEACEFUL RETREAT SETTING, with Dr. Carlos de León.

This 7-Day Residential Retreat, May 20-26, 2017, covers the Second Year* of a 4-year study program. The term 'Mahamudra' is Sanskrit. 'Maha' means 'great' and refers to great bliss; 'mudra', means literally 'seal' or 'posture'. In this practice, it refers to non-illusion, or Emptiness. The union of great bliss and emptiness, sustained by the clear light of one's true nature, is considered the goal of the highest Yoga Tantra. A Mahamudra practice is aimed at the attainment of Buddhahood.
*Each year of this four-year program offers a complete cycle of practices, empowerments and teachings. While it is desirable to do the program sequentially, strengthening one's foundation and understanding step by step, the Second Year Retreat can accommodate the first-time students. All students can expect to receive individual attention from Dr. Carlos de León, and personal guidance with their individual practices.
Mahamudra is taught in three stages:
Sutra Mahamudra uses the Mind as the practice ground, teaching it to rest in a state of non-conceptual wisdom; a unity of clarity and wisdom.
Mantra Mahamudra works with stages of the creation and completion of deity practices. It includes detailed instructions on the Six Yogas of Naropa; techniques for working with nadi, prana and bindu.
Essence Mahamudra leads to the instant realization of one's true nature, or 'Buddha nature'; and is offered in the fourth and final year.
What you can expect to learn in the Second Year of Teachings in May 2017 Retreat:
The yoga of inner heat (or mystic heat).

The yoga of the illusory body.

The yoga of the clear light or radiant light.

The yoga of the dream state, a time for practice and transformation.

The yoga of the intermediate state which includes aspects of illusory body and dream yoga.

The yoga of the transference of consciousness to a pure Buddhafield.
Tantra Mahamudra Retreat Details:
Dates: May 20 to 26, 2017
Begins: Check in is 9:00 am and the retreat program starts at 10:00 am
Finishes: Last teaching session ends at 1:00 pm & room check out is at 11:00 am

Location: Loon Lake Lodge & Retreat Centre, Maple Ridge, BC
 This beautiful spot on the shore of a pristine lake, is part of the University of British Columbia's Malcolm Knapp Research Forest. Located 1.5 hours from downtown Vancouver, it is like an enchanted woods, full of walking trails and wildlife.
Program Fees: Includes tuition, accommodation for 6 days and nights; 6 breakfasts, 6 lunches and 6 dinners beginning with lunch on May 20, 2017 and concluding with breakfast on May 26, 2017. Options for lodging is on a first come first serve basis, therefore we recommend you register early to reserve your preferred choice of accommodations.
Accomodation & Tuition Options:
A – Koerner Lodge Double Room: Regular Fee – $1,850

B – Koerner Lodge Quad Room: Regular Fee – $1,700

C – Johnson Yew Double Room with Shared Bathrooms: Regular Fee – $1,700

D – NEW! Off-site option: Program & all meals $1100.00

All fees will be subject to 5% GST
Registration for the Tantra Mahamudra Residential Retreat closes on May 4, 2017, or when the capacity of 55 people for lodging onsite has been reached.