| | |
| --- | --- |
| Tasmanian Buddhist Studies in India Exchange Program | |
Event Details
PROGRAM INFORMAION
(IMPORTANT: PLEASE READ BEFORE YOU PROCEED.) 
University of Tasmania's intensive program: Introduction to Buddhist philosophy, Indo-Tibetan Hermeneutics and Tibetan History/Culture at Central University of Tibetan Studies in India.
Up to ten students from the University of Tasmania, and other cooperating institutions, spend one month at the Central University of Tibetan Studies. 

We encourage you to put in the application as soon as possible. The places in the Program are limited and will be offered on first-come first-served basis.




Eligible applicants must have completed their first year of University study (or expect to complete by commencement of program).


Exchange program dates: End of December to end of January.


The philosophy Program organises all travel, accommodation, full board and limited sightseeing.


Students travelling on University business, including TBSIEP students, have an obligation to follow the University of Tasmania's Travel Guidelines and are eligible for cover by the University of Tasmania's Student Travel Insurance Policy for the duration of the program.


Student financial contribution to the Exchange Program: 
(Note: students should not rely on receipt of a scholarship alone to fund their program participation.)



- Approximately $4500 (to be confirmed). This covers airfares from home state to India and return, all accommodation, full board and limited sightseeing.



- 

This is a HECS assessable unit. 

Appropriate HECS fees for the 25% unit HPA276/376 as displayed on the Course and Unit Handbook.
Upon selection, a non-refundable deposit of $500 is required to confirm and secure your place.


Further pre-travel advice including passport, visa medical, insurance and cultural advice will be provided.



College of Arts and Law scholarship (up to $1000) may be avairable. Subjets to eligibility conditions. 
Students in receipt of any other UTAS grant or scholarship will not be eligible to receive a UTAS provided scholarship (with the exception of OS-HELP loans).


For more information: http://www.utas.edu.au/humanities/home/gender-studies/buddhist-studies-in-india-exchange-program
If you have any issue with registration, please contact Sonam Thakchoe, Sonam.Thakchoe@utas.edu.au.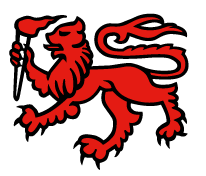 Where

Central University of Tibetan Studies
Sarnath
Varanasi, Uttar Pradesh 221007
India

Organizer
Our short-term overseas study and field trip programs provide a 'total immersion' experience, offering students the opportunity to spend between three to eight weeks studying in a range of disciplines, including language & culture, Buddhist philosophy, environmental conservation, media and communications, and creative arts and design.


Our programs offer rewarding experiences living in the community while studying, which will enrich your understanding of the language and way of life. The programs integrate coursework with interesting cultural activities and excursions, and are taught by supportive local teaching staff.
Students gain academic credit for their participation.