Description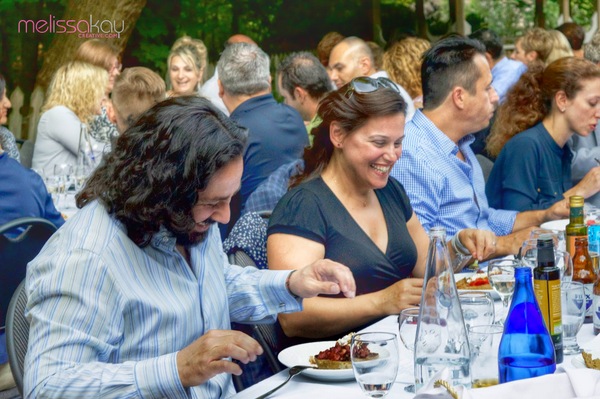 The Kalofagas Supper Club returns to the Bob Rumball Manor for another Greek Supper Club in the courtyard, dining outdoors under the evening stars.
This time I am going to take you on a culinary journey of Mytilini (Lesvos) where you will taste stuffed zucchini blossoms, salt-cured sardines, sun-dried and grilled octopus and many more of the island's fish and seafood specialties.
The usual format of appetizers, two starter courses, main course and dessert will be followed..that's five! Many of the products will be supplied by Nisos Imports and the wine and spirits poured by Kolonaki Group.
A TOTAL OF 50 SEATS WILL BE SOLD
(MENU IN PROGRESS)
Three Appetizers:
Louloudia (Stuffed Zucchini Blossoms) with Pine Nut Skordalia
Smoked Eggplant Bouyiourdi
Gavro (Anchovies) Marinato with pickled Vegetables
1st. course:
2nd course: Sun-dried and Grilled Octopus
Main Course:
Dessert:
Early price for Dinner + Wine is $90.00
Dinner includes appetizers, 2 starter courses, main and dessert + wine pairings
Menu to be finalized (fish and seafood)
Menu subject to change
Dinner is rain or shine (will move indoors in case of rain)