Join Carla Budd, RHN & Niall Sherwin of West Coast Wild Foods to learn about Foraging and Cooking with BC Wild Spring Greens!
About this event
British Columbia is renowned for its pristine wilderness and breathtaking landscapes – this seminar aims to spread the word about the variety of wild & natural foods that grow locally each Spring: fiddleheads, stinging nettle, spruce tips, maple blossoms, sea asparagus and more! Carla Budd, RHN & Niall Sherwin of West Coast Wild Foods will be sharing sustainable foraging tips, identification techniques, recipe ideas and nutritional info about the wild Spring greens available at Choices Markets!
_____________________________________________________________________
Presenters: Carla Budd & Niall Sherwin
Carla Budd holds a Bachelor of Fine Arts in Dance Kinesiology from the University of Calgary, is a Registered Holistic Nutritionist, and is currently completing a Master of Arts in Counselling Psychology from Yorkville University. She uses a Biopsychosocial approach to treat the whole person versus separate parts, both clinically and therapeutically. Her interest in nutrition leads her to private consulting and working in elementary schools with the program EarthBites. EarthBites teaches children about seasonal gardening, the health benefits, and how to prepare their own food. She loves using the produce from West Coast Wild Foods to create delicious seasonal recipes packed with nutrition, the best way to eat locally!
For more information on West Coast Wild Foods produce selection visit www.wcwf.ca
_____________________________________________________________________
Disclaimer:
The views and opinions expressed by the presenter do not necessarily represent those of Choices Markets and its employees. Choices Markets is not responsible for and does not verify the accuracy of any of the information presented. The information presented does not constitute medical or other professional advice and is for education purposes only.
As this is a free event, we unable to guarantee a spot in the event. Please join the event early to ensure you have a spot. Thank you!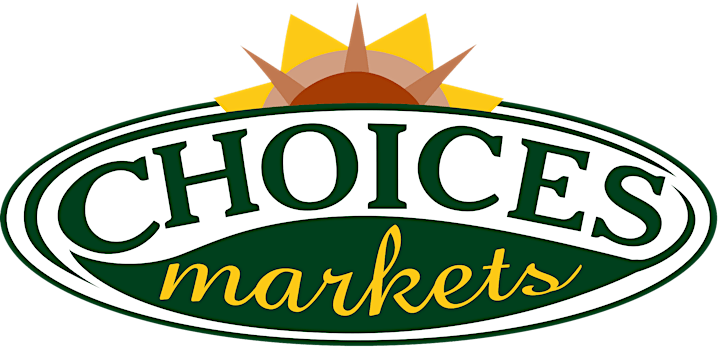 Organizer of Taste the Wild: An Intro to Foraging and Cooking with BC Wild Spring Greens