Tastefully Speaking - Fearless Voices Speaker Series - The stage where the Community shares their stories

Wednesday, 7 February 2018 from 6:30 PM to 9:30 PM (EST)
Event Details
Fearless Voices is dedicated to bringing the people of Vaughan together through shared stories that inspire, connect and empower. In order to get a feel for Fearless Voices, check out our short trailer from our event in April.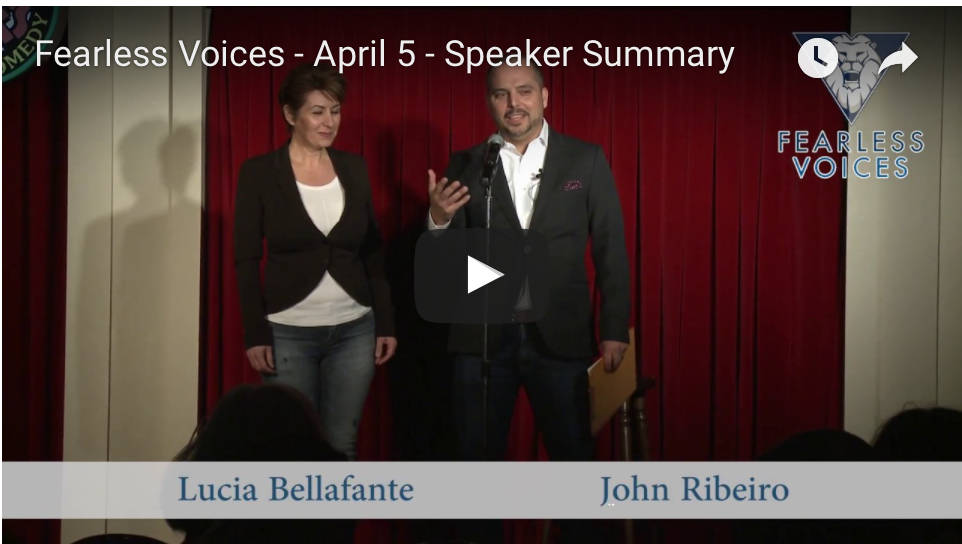 Hosts: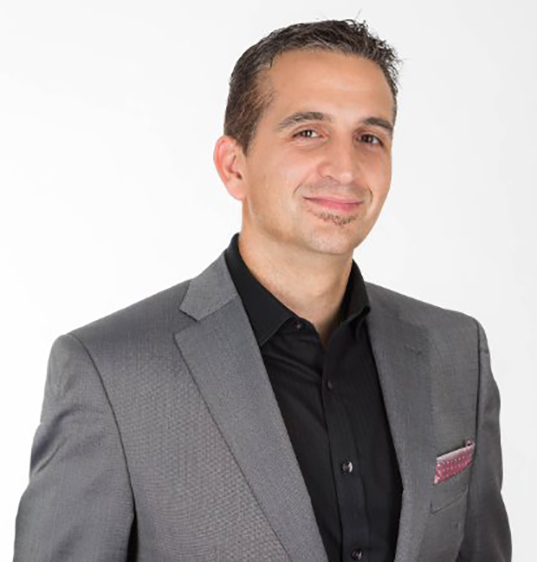 Sandro Parisotto - Speaker, Artist and Marketing Manager and Co-Founder for Fearless Voices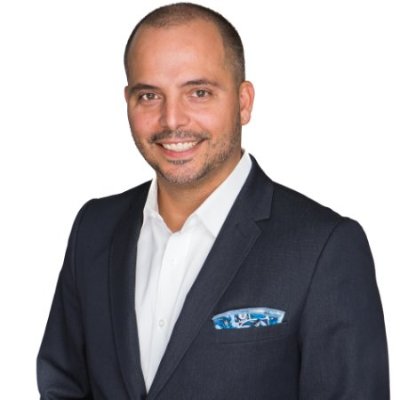 John Ribeiro - Vlogger, Speaker, Coach, Author, and Co-Founder of Fearless Voices 
Speakers:
We are confirming our fantastic speaker line up.

 

Jamelle Lindo is 

a public speaker, internationally certified coach and 

corporate

 

training professional specializing in emotional intelligence

. He has a genuine passion for people that comes from building authentic relationships for the purpose of development and growth. He accomplishes this through one-on-one coaching sessions as well as group workshops that both encompass a fun yet intensive focus on truth, higher learning and self-actualization.

 

Lillian is a millennial Canadian immigrant who arrived to Canada at the age of 2. She was raised by her single mother and two older brothers in a poverty ridden Toronto neighbourhood. Growing up, she was never given much motivation or guidance to focus on her education or plan for her future. She eventually dropped out of High school and continued to work a dead end job. Lillian eventually completed her GED, and is now the first member of her family to attend college.  Attending school while working multiple jobs to pay for tuition (without government assistance) was a stressful juggling act. The field she choose was unfamiliar and challenging for her, and she often thought about quitting. Today, she has attained a full time position in her field, and continues to attend college part time.

 
 
Geoffrey has nine kids and is a coach, speaker and entrepreneur. He and his wife Elizabeth also host a YouTube show, Random Tan Experience, with tips on parenting, family life and personal development. Geoffrey also holds regular financial literacy workshops where he teaches and helps families and individuals become debt free.

 Josie Smith,

 

is a

 

Personal Freedom and Success Coach

 

who supports Professionals, Innovators and Leaders ready to start living true personal freedom while expanding their IMPACT. 

 

As a dedicated industry expert with over 15 years of coaching experience Josie knows that despite her clients' track record everyone from the CEO to the entry-level professional experiences overwhelm, "faker syndrome" and relationship struggles while often repeating old unconscious habits that keep them from living the results they really want.

 

 

Success isn't defined by a number on your bank statement, rather in fact true success lives in the experience of deep inner peace.  Josie founded Soul Leap in 2004 to respond to this crisis of the soul.  From this platform along with her regular coaching practice Josie is a passionate facilitator and speaker, has designed and executed transformational retreats around the world

 

and regularly shares inspiration and insight through her social media platforms @Soulleap. 

 

Josie utilizes the latest in mindfulness tools, narrative assessment, yogic philosophy and positive psychology to get her clients off the merry-go-round in their mind for good and into a personal experience of genuine success.

 

Jonathan Andrews is a two time public speaking champion, the President of CSI Pitchmasters, Founder of the 5am Hustle, and a fellow with Venture for Canada. With more than 50 speeches delivered, his mission is to be a mental health advocate for students and youth across Canada. Find out more about Jonathan at

the5amhustle.com 
 
 
When & Where

Lake Wilcox Brewing Co.
1033 Edgeley Blvd #3
Vaughan, ON L4K 0H4
Canada

Wednesday, 7 February 2018 from 6:30 PM to 9:30 PM (EST)
Add to my calendar