Location
Loop: Design for Social Good
130 Spadina Avenue Suite #702
The Fashion Building
Toronto, ON M5V 2L4
Canada
Refund policy
Contact the organizer to request a refund.
Eventbrite's fee is nonrefundable.
Food will always nourish us and provide us ways to physically and spiritually heal as we grow. How do we put that into our creative writing?
About this event
Living Hyphen is proud to partner with award-winning food writer, Nastasha Alli, to bring you a special workshop that will explore how foodways can keep our cultures alive through creative storytelling.
What is it about enjoying food and drink with the people we hold dear to us that makes eating more than just an act, but a way to connect with ourselves and the wider world?
Recording memories, traditions, and practices around how we produce and consume food - also known as "foodways" - is integral to keeping our cultures alive in the places we now call home. And while the role of food in our personal histories certainly isn't a "one-size-fits-all" narrative, recognizing how deep and impactful some of these formative experiences around food are, can be a revelation in itself. Food, in all its forms, will always nourish us and provide us ways to physically and spiritually heal as we grow.
In this workshop, participants will learn how to incorporate an understanding of foodways into their creative writing. We'll explore how to make writing about food and drink engage the reader's senses through descriptive cues that allow us to see, hear, touch, taste, and smell the dishes and ingredients that linger in our consciousness, and remind us of the joy in sharing a meal with others.
We'll also cover ways to develop your voice through anecdotes and touch on approaches to writing about food with a decolonized lens, before discussing some practical tips on writing recipes for a curious, hungry audience.
There's no better time to dive into storytelling through food! Absolutely no writing experience is necessary.
Please note that this is an in-person writing workshop. Proof of vaccination is required to join us. We will be monitoring COVID-19 developments and we reserve the right to ask all attendees to wear a mask during the workshop.
About Financial Accessibility
At Living Hyphen, we believe strongly in making our programs financially accessible, which is why we always offer a few subsidized spaces.
If you would like to make a donation to offer a fully subsidized experience for a participant, please get in touch with us at hello@livinghyphen.ca.
To learn more about our programming, please visit www.livinghyphen.ca.
ABOUT YOUR FACILITATOR: NASTASHA ALLI
Nastasha Alli sees incredible stories to be told about food, each and every day. She is currently a Research & Engagement Coordinator at the Culinary Tourism Alliance and a part-time instructor at George Brown College, teaching a course on food writing for their Food Tourism Entrepreneurship program.
With extensive experience in the hospitality and tourism sector, her approach to understanding foodways starts with the first bite or sip, followed by the question "Where is this from?".
Nastasha's interest in the history, traditions, and culture surrounding the foods we eat led her to hosting an award-winning podcast, where she interviews chefs, farmers, authors and, home cooks about their culinary experiences, from high-end kitchens across North America to cocoa farms in the Philippines, where she was born and raised. After immigrating to Canada in 2007, she completed a journalism program at Centennial College. This brought her into the kitchens of a leading Canadian food magazine, where she learned how to develop recipes and create immersive storytelling experiences as an editorial assistant.
For her writing at the intersection of food and diaspora communities, Nastasha won a Food Sustainability Media Award from the Thomson Reuters Foundation in 2018. Her recipes have appeared in various outlets, including an anthology named a "top cookbook of 2018" by the San Francisco Chronicle.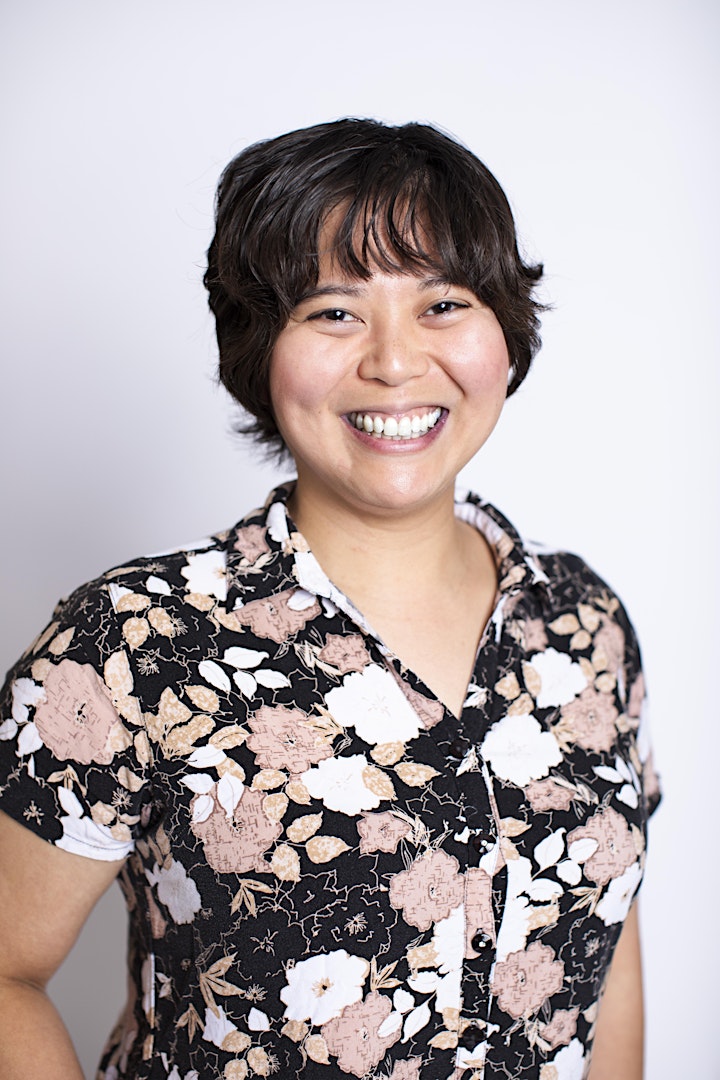 ABOUT LIVING HYPHEN
Living Hyphen is a community that explores the experiences of hyphenated Canadians. From the Haitian-Quebecois commuting along the Montréal Métro to the South Asian trans man applying for permanent residency, from the young Filipino-Canadian woman texting her immigrant mother to the Plains Cree and Métis man meeting a traditional healer, we reveal the rich inner lives of Canada's diverse communities.
We publish a magazine and host a podcast featuring the voices of artists and writers all across Canada, as well as deliver cultural programming to encourage courageous and tender storytelling within our communities. Through short stories, photography, poetry, and illustrations, we uncover what it means to live in between cultures as individuals who call "Canada" home but with roots elsewhere. Our stories are beautiful, heartbreaking, uplifting, contradictory, and constantly unfolding.
Living Hyphen's aim is to reshape the mainstream and to turn up the volume on voices that often go unheard.