TaxFighter Award RECEPTION OTTAWA, ON

Wednesday, 9 October 2013 from 7:00 PM to 10:00 PM (EDT)
Event Details
About the Award
Over our 23-year history, The Canadian Taxpayers Federation has honoured a mere handful of Canadians with our TaxFighter Award. Our TaxFighter Roll of Honour is contains the names not only of political leaders, journalists and talk radio hosts, but also everyday Canadians who spent valuable years in the struggle for lower taxes, less waste, and more accountable government. 
About our Award Winner
In 2008, Kevin Page, a career public servant who had served in key roles in Canada's department of finance, at Treasury Board, and in the Privy Council Office, as well as several line departments, became our first Parliamentary Budget Officer. After putting together a staff of nine dedicated researchers and analysts, he sought to provide Parliamentarians for the first time with independent forecasts and studies critical to controlling government spending. The Parliamentary Budget Office's ground-breaking work on military procurement, personnel costs, and macroeconomic forecasting won the praise of the International Monetary Fund, and national legislative budget officers around the world.
In defending the independence of his office and upholding his duty to provide elected MPs with a more accurate understanding of how the federal government spends our tax dollars, Kevin Page won the respect of taxpayers, public servants and political leaders of all partisan persuasions.
In honouring Kevin Page, with the TaxFighter Award, we honour the spirit of the Accountability Act reforms of 2006, and the desire of Canadians for a truly independent Parliamentary Budget Office, respected and protected from partisan attack and intimidation.
About the Event
The awards reception is being held at St. Brigids Centre For The Arts, and is being paired with the launch of Tax Me I'm Canadian! (New Edition).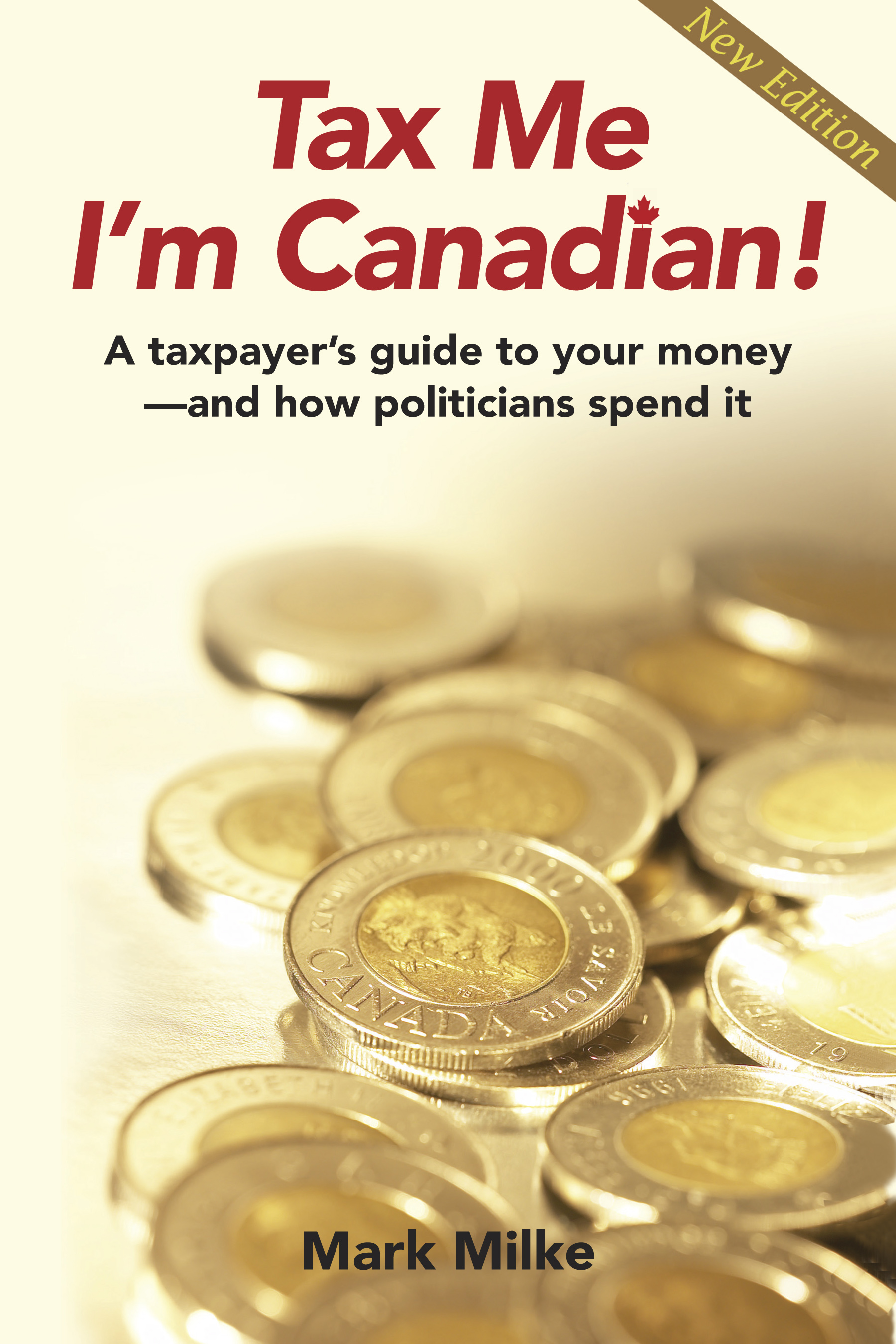 Book author Mark Milke will speak breifly prior to the award presentation. For more information on the book please go to taxmeimcanadian.ca.
About the Author
Mark Milke is a Senior Fellow at the Fraser Institute, an occasional lecturer in political science at the University of Calgary, and chairman of the editorial board for C2C Journal. In addition to authoring five books, Mark has written policy papers on corporate welfare, equalization, aboriginal treaties and the Canadian Pension Plan. He has been published in Canada, the United States and Europe.
Tickets
General tickets are available to CTF supporters and the general public. Along with admission to the event, each ticket purchased will include a complimentary copy of Mark's book, which will be waiting for you at the event. Additional copies will also be available for purchase. Student tickets are half price and also include a book. Members of the CTF's Taxpayers Caucus (plus one guest) are complimentary. For information on joining the Caucus, please visit http://taxpayer.com/supporters/the-taxpayer-caucus/.
If you cannot attend, please consider donating a ticket to a student. The CTF will find worthy students to attend in your place.
Thank you for your support of the Canadian Taxpayers Federation.
*****
For any further information on this event, please call 800.667.7933.
When & Where

St. Brigids Centre For The Arts
310 St Patrick St
Ottawa, ON K1N 9E8
Canada

Wednesday, 9 October 2013 from 7:00 PM to 10:00 PM (EDT)
Add to my calendar
Organizer
The CTF is Canada's leading non-partisan citizens' advocacy group fighting for lower taxes, less waste and accountable government. Founded in 1990, the CTF has grown to over 138,000 supporters and eight offices across Canada.
CTF offices field hundreds of media interviews each month, hold press conferences and issue regular news releases, commentaries, online postings and publications to advocate on behalf of its supporters. CTF representatives speak at functions, make presentations to government, meet with lawmakers and organize petition drives, events and campaigns to mobilize citizens to affect public policy change.
The CTF is funded by free-will, non tax-receiptable contributions. The CTF's website is www.taxpayer.com.