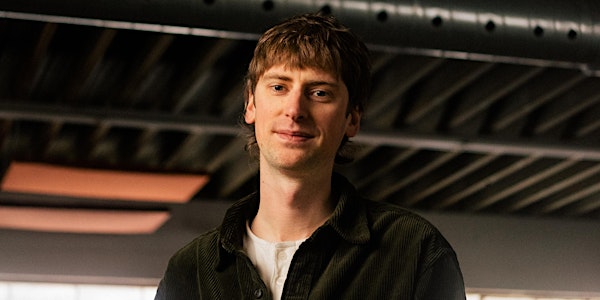 Taylor Knox
Ages 19+
Mills Hardware Presents
Taylor Knox with special guest Lenny Bull — Live at Mills Hardware!
Date and time
Sat, May 13, 2023 8:00 PM - 11:00 PM EDT.
Location
Mills Hardware 95 King Street East Hamilton, ON L8N1A9 Canada
Performers
Headliners
More Performers
About this event
Taylor Knox is a Canadian musician, songwriter and producer with a proven track record of delivering laid-back stoner kid hits with driving beats. His songs sound like a delicious smoothie of Tame Impala, Sloan and Kurt Vile. He's performed internationally with some of your favourite bands: Alvvays, Owen Pallett, The Beaches, Rich Aucoin and Hayden, and has worked with some heavy hitter producers: Afie Jurvanen (Bahamas), Josh Korody (Weaves, Dilly Dally), Gus Van Go and Werner F (Arkells, Sam Roberts), Rob Schnapf (Elliot Smith, Kurt Vile, Beck), Brian "Big Bass" Gardner (Michael Jackson, Kendrick Lamar). Taylor Knox's releases to date include Lines EP (2015), Love (2017) and Here Tonight (2019). He is currently working on his third studio album with an anticipated release in 2023. He recently launched Orillia, Ontario recording studio Simcoe Mechanical, in partnership with Nixon Boyd (Hollerado).
•
Toronto's Lenny Bull is no pretender, although her latest batch of songs does recall the power and pop-rock poise of Chrissie Hynde — guitar-centric rock that's fun and infectious on one hand, biting and hard-edged on another. Professional ballet dancer, country singer (Torero), and now rocker, charismatic Lenny is no stranger to the stage, bringing big energy to each live appearance. Her blend of post-punk meets new wave is reminiscent of Blondie or the Pretenders, and she puts on a smashing live show. Lenny has shared the stage with acclaimed artists such as Daniel Romano, Caroline Rose, and Skye Wallace. In 2023, Lenny's sights are set on touring Canada, Europe and gearing up to record her debut LP.
"Bull is pure fringe-swinging swagger on her sophomore EP Strange Vacation, a hazy burst of rollicking throwback power pop calling to mind the Replacements' heavy-lidded cool and the Stones' loose-limbed danger" – Exclaim!
About the organizer
Sonic Unyon is a Canadian indie record label, festival promoter, venue operator, and community partner in Hamilton, Ontario.