TBG's ecologist Katherine Baird will highlight her important work in Wilket Creek ravine, encouraging future stewardship and conservation.
About this event
Equipped with forestry tools, a cruiser vest, high-accuracy GPS and tablet, TBG's ecologist Katherine Baird set out to conduct field surveys within Wilket Creek ravine's natural areas late summer 2020. Her research represents the first highly detailed natural cover inventories in the TBG expansion area. Initiated to measure the condition of the ravine and threats facing it, these findings will guide future stewardship plans to conserve and enhance the ecological integrity of Wilket Creek ravine. In this lecture, Katherine will explain what a healthy ecosystem should look like, and highlight how this relates to some key findings from her fieldwork.
About Katherine Baird
Katherine Baird is an ecologist with the Toronto Botanical Garden (TBG). In this new role she has conducted detailed natural cover inventories within the TBG expansion area of Wilket Creek ravine. Her analysis of this field data will help establish the baseline condition of the ravine, identify threats facing it, and prioritize actions towards restoration. These findings will help inform future stewardship plans to conserve and enhance the ecological integrity of Wilket Creek ravine.
Katherine is very passionate about environmental conservation and enjoys learning about the importance of natural systems and native plants. She has a breadth of experience integrating field data and Geographic Information Systems (GIS) to derive science-based practical solutions for natural areas management. This has included developing reports for the City of Guelph, Rouge National Urban Park, and University of Toronto. She has also led both terrestrial and aquatic ecosystem monitoring teams, and has conducted vegetation inventories of natural areas throughout Lake Simcoe watershed and the City of Toronto. Having a love for all things nature, she also volunteers with EcoSpark's water quality monitoring program and with the Toronto Wildlife Centre as a wildlife care volunteer.
Katherine has a Master of Science in Forestry (MScF) from the University of Toronto. She also holds an HBSc in Environmental Biology and Chemistry from University of Toronto, as well as a post-graduate certificate in Applied Digital Geography and GIS from Ryerson University.
Virtual Program Access
Please note that this program is being hosted live ONLINE only. It will not be recorded, and it will only be available on Zoom at the scheduled time. Log-in details will be sent 2 days before the program date. Please check your junk mail or make Eventbrite a trusted site.
Participation in virtual programming requires that attendees have access to and familiarization with current technology. Please review our Terms of Agreement, Zoom Best Practices, and Refund Policy.
Please note that tickets are non-refundable for this program.
Registration Deadline: Monday March 1 at 6:00pm.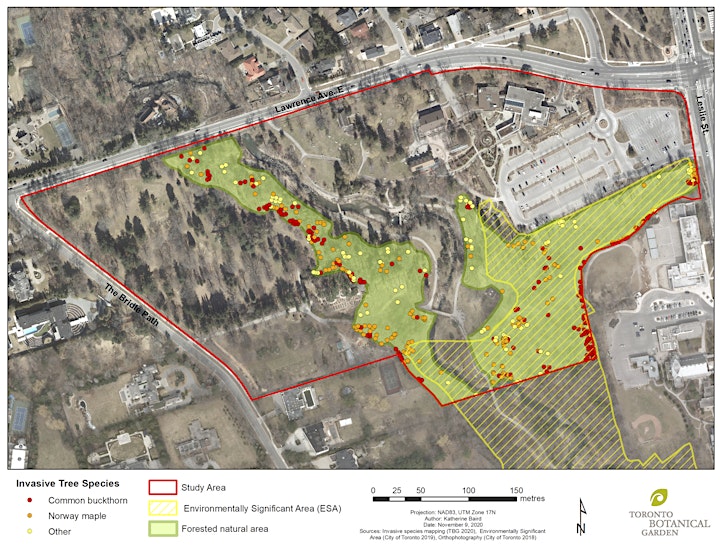 Date and time
Location
Refund policy