Description
Find the beauty in your everyday surroundings, and bring your photography to the next level. This week is all about taking it to the streets to find that perfect backdrop.
Sessions are IRL workshops that educate creators in the principles of photography. Make the move from simply taking pictures on your phone, to shooting real photographs on a real camera and learn how important DSLRs are to creating high quality photos.
These workshops are for the beginner looking to move from smartphone to DSLR. No previous photography experience required. Canon cameras available to borrow, first come first serve. BYOMC (bring your own memory card).

Full Sessions calendar: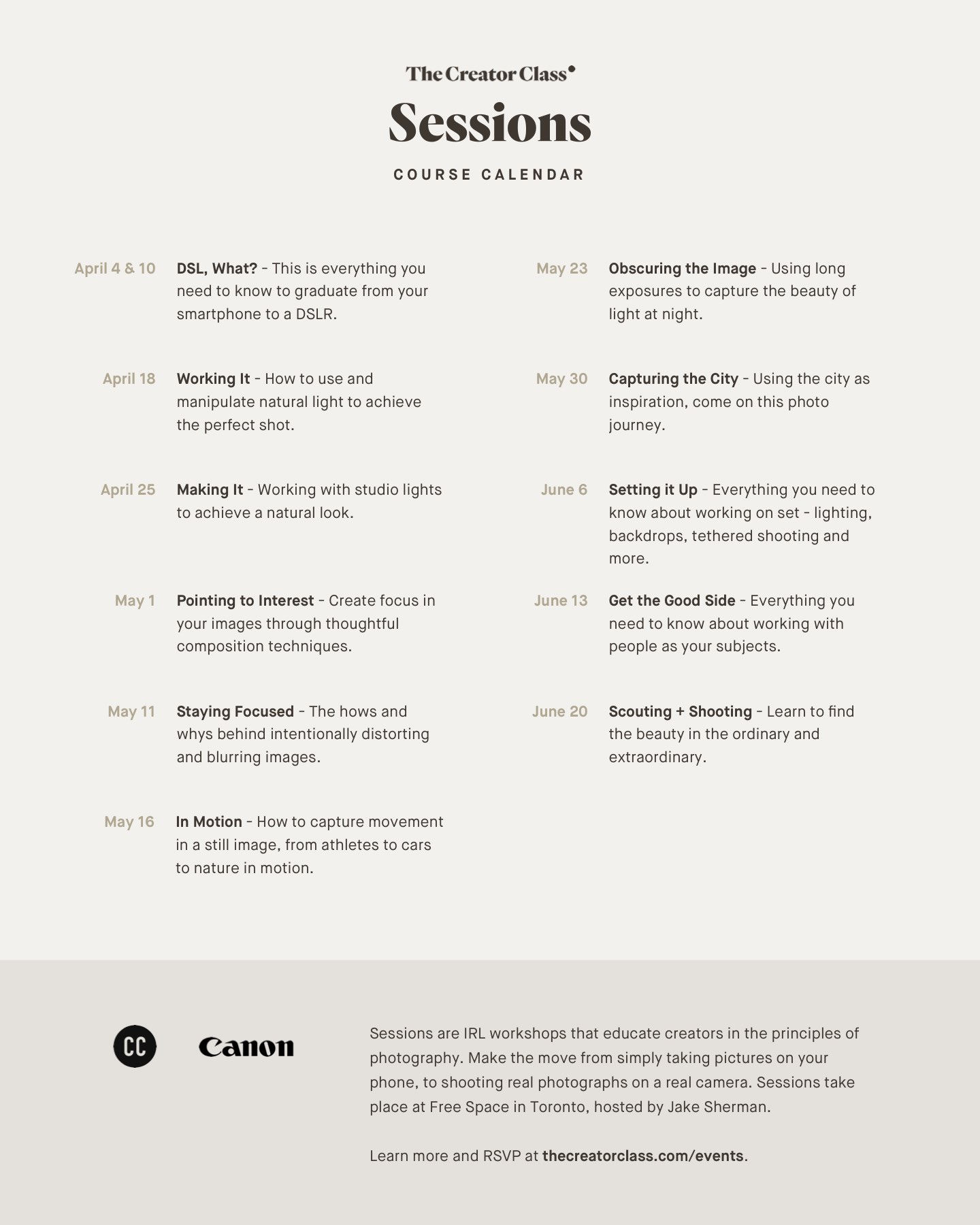 The Creator Class events are for members only. By RSVPing to this event, you are agreeing to become a member, if you are not already. Terms of Service