Multiple Dates
TCR Workshop 1: Exploring the local ecology of the Credit River watershed
Description
What: The first workshop of the Travelling the Credit River program will be a nature walk and plant pressing event led by Mira Jones, an experienced environmental consultant and seasoned artist from Manitoulin Island. On the first day of the two day workshop, Mira will guide participants through a nature walk in Riverrun Park to learn about local plants and wildlife. Participants will also be provided with all the supplies and instructions to build their own plant press! The plant presses will be put to use on the second day to preserve various plant species to take home.

When: July 7th and 8th from 10am-4pm

Where: Ecosource
Meadowvale South Recreation Centre
2nd Floor
6600 Falconer Dr.
Mississauga, ON
In need of transportation? Contact us for public transit tickets!

A complimentary lunch will be provided on both days, but we recommend all participants bring a waterbottle to help prevent dehydration. This event will be held both in and outdoors, so just a friendly reminder for attendees to dress appropriately for the weather, pack sunscreen and bugspray, and wear close-toed shoes to be comfortable and safe for the outdoor portion of the workshop.
*Please be sure to register for both days when signing up for this workshop :)

**You must be 12 to 24 years of age to participate**
For more information regarding this workshop or the Travelling the Credit River program in general, please contact Sarah Bale at:sbale@ecosource.ca or (905) 274-6222 ext. 314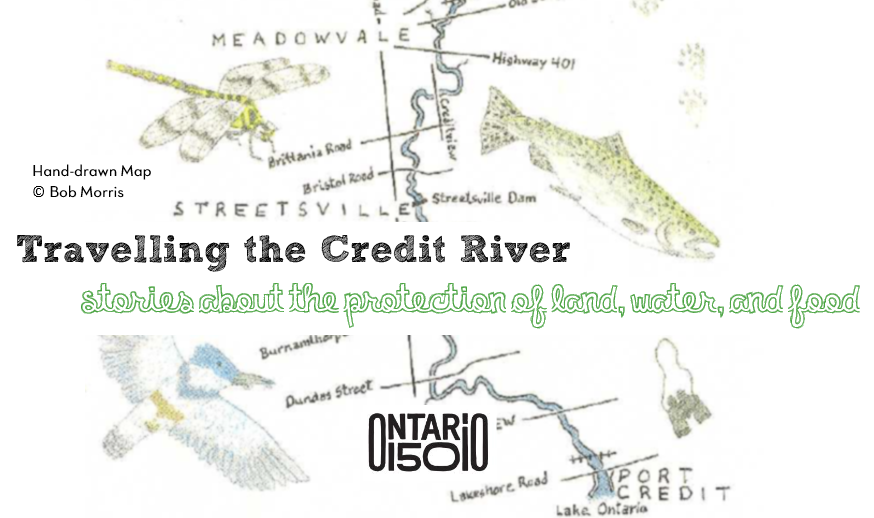 'Travelling the Credit' is a program brought to you by Ecosource to engage Indigenous and non-Indigenous youth (12-24 years old) in a series of educational workshops about the history and ecology of the Credit River. The program will provide place-based learning opportunities to increase the interest, skill and capacity of youth as protectors of the environment, while centring Indigenous perspectives on the history of the area as well as environmental stewardship. In the fall, participants will have the opportunity to lead their own tour of the Credit River for the public using the workshops as means to research and plan. Attendance is not mandatory for all the workshops, but participation in multiple workshops is encouraged.
"Travelling the Credit" is generously supported by the Province of Ontario through the Ontario150 program. Le programme, "Travelling the Credit" est possible grâce au soutien de la province de l'Ontario, par le biais du programme Ontario150.